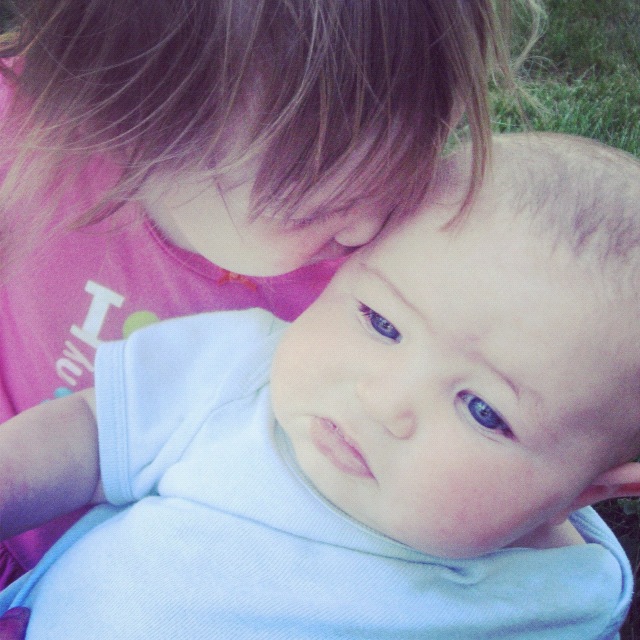 We haven't had the best week. As usual, I blame lack of sleep from the kids. Part of it was recovery from camping last week, and part of it was moving Archie into the crib and shuffling 4 other kids around to accommodate him.


Moses has still not adjusted to not taking naps. He also just moved to a new bed. He's been doing a lot of crying. He's hitting others (with his light saber mostly), and I keep finding him climbing on, standing on, and jumping off furniture -- my biggest pet peeve ever, for some reason.


Penelope has been dry three nights this week, which is pretty much a miracle to me. I haven't had very many kids decide to be dry at night right off the bat.


Herbie was helping me make dinner. A knife fell to the floor without Herbie realizing he had knocked it.

Herbie (totally serious): Oh, I did some magic on accident. Sorry, Mom.


Linus is notoriously slow on his little skuut (even if he thinks he's super fast), so I sent him on ahead to the park, while I got babies buckled into the stroller. When I looked down the street, I saw a man in a cowboy hat carrying Linus, still on his bike, kicking and screaming, around the front of his car. I left the stroller, and RAN to see it was my neighbor, concerned about Linus going alone to the park.


A widow in our ward told us that Ruby had been so sweet to ask how she was doing since her husband had died and had given her a hug.

When Woo tried to tell her he was proud of her, she ran out the door to avoid listening to him.

Woo continues to work a lot. I'm glad he's found something that he's interested in and believes is a good idea. His problem is he just wants to work and work and work until it is all finished. He forgets to eat (almost tearing up when he discovered we'd finished off the pineapple without him), and isn't exercising. But, he isn't staying up all night, and he does eat dinner and go swimming and to the park with us.