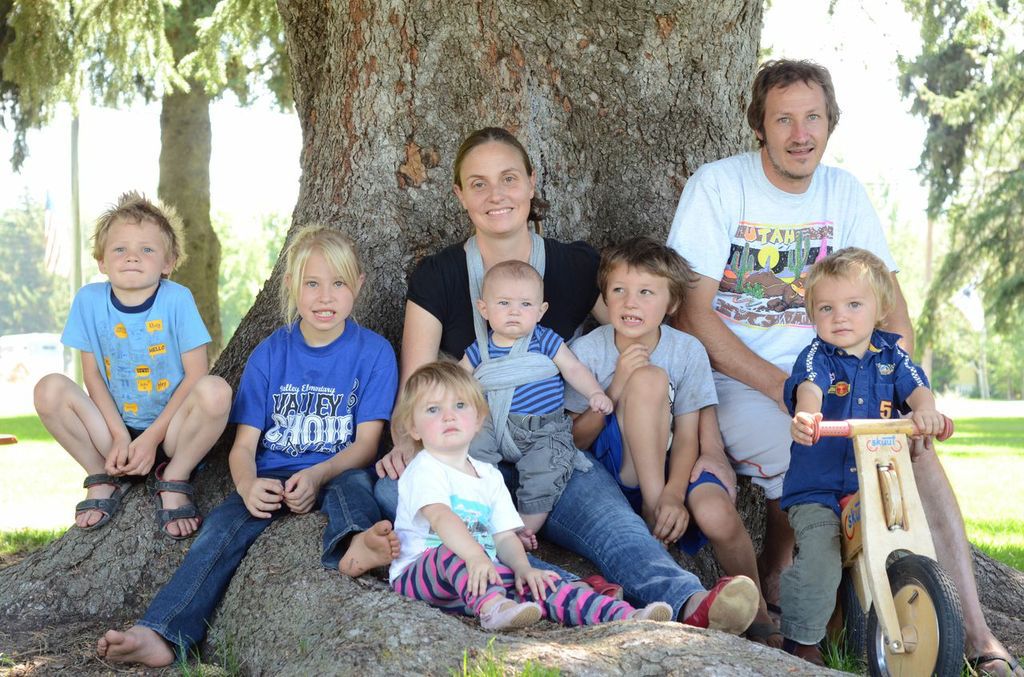 Last week was dominated by Woo's family reunion and the return of Woo's parents from their mission. This week Ruby and Herbie started school.
We're still trying to get settled, so I'm just going to throw a bunch of pictures at you.
All the good ones were taken by Alisa, Woo's sister. All the second best ones were taken by Woo (He paid me to say that), and all the worst ones are mine.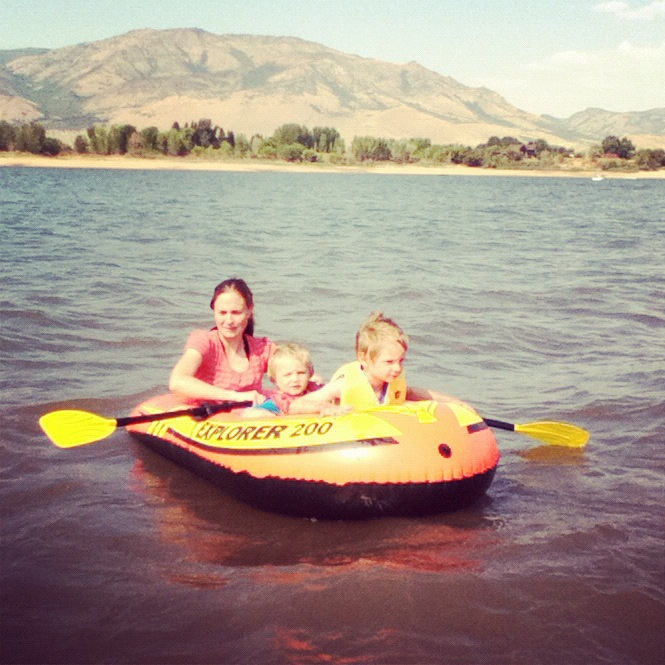 We spent one day of the reunion on the lake (jet skis, inflatable toys, sand, etc.) I personally spent exactly one minute in the water, which was enough to get this picture and fool posterity into thinking that I am not a wet blanket.
And no one can even tell that we're only in 6 inches of water.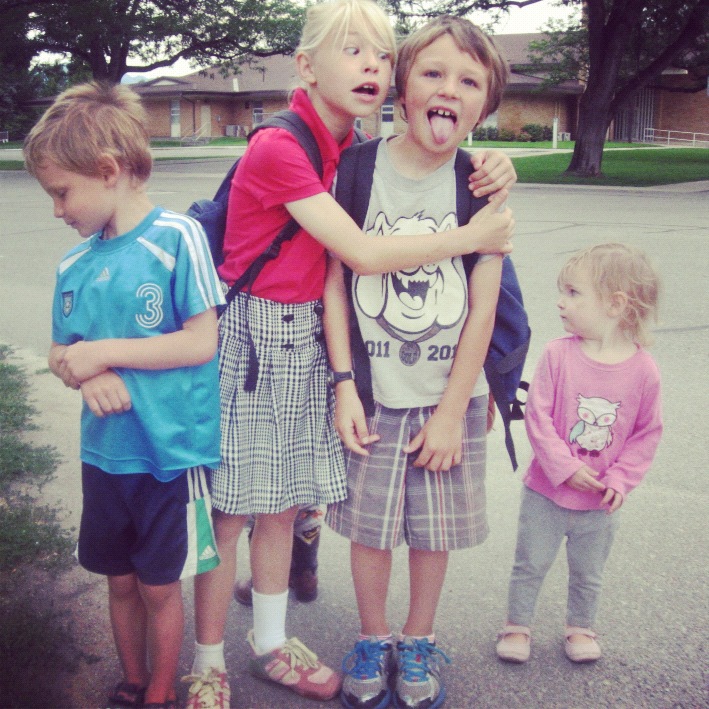 Here's the first day of school.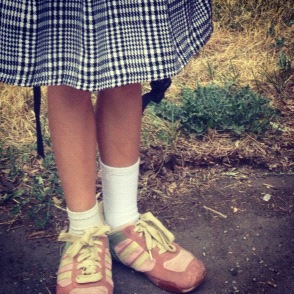 There can be downsides to letting your kids wear whatever the heck they want.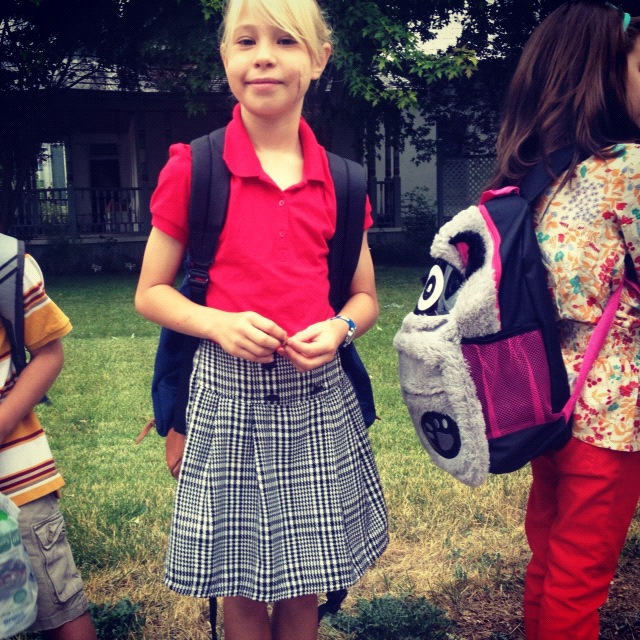 I'm hoping that it will turn out alright in the end.
Woo
: Nell-pea, hold Liney's hand!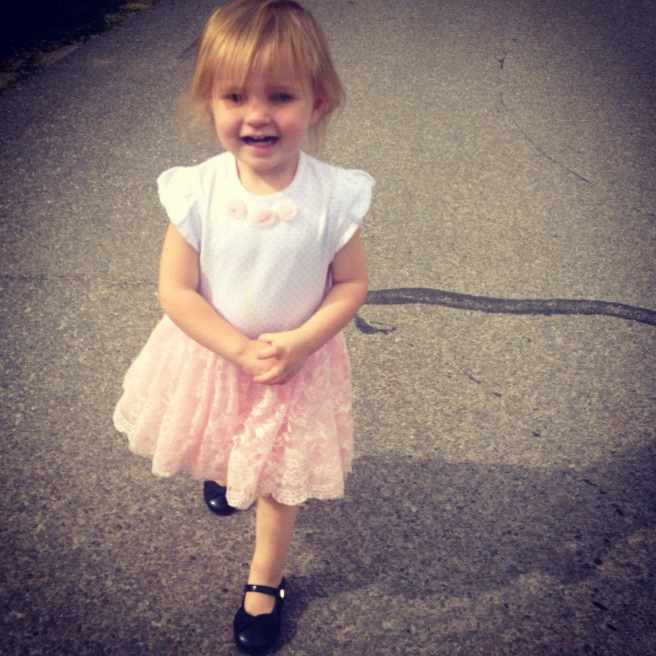 Penelope: No!!
I
hold mine hand!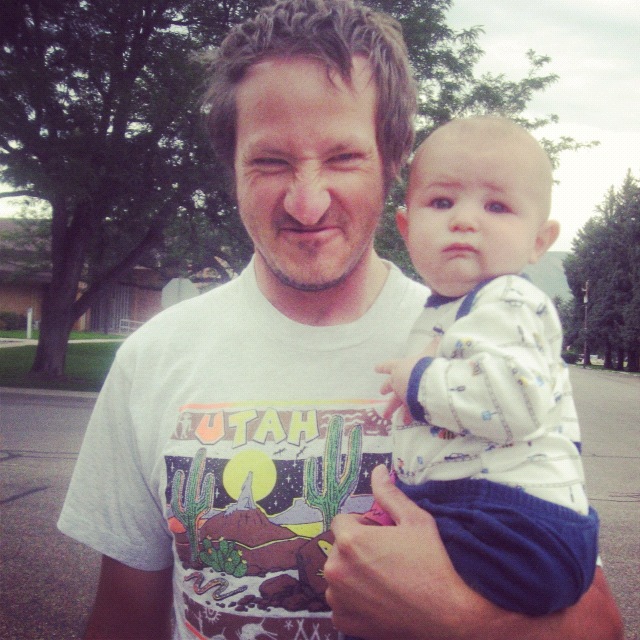 This picture makes the source of Archie's worried face seem pretty obvious.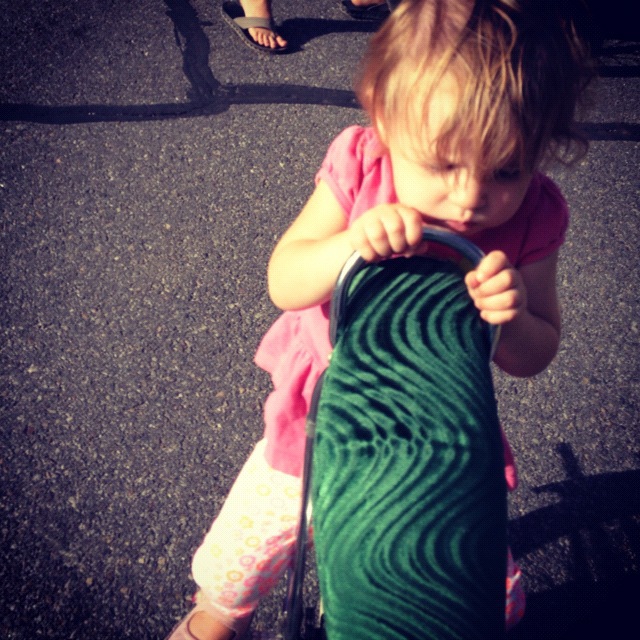 Penelope got the guts and the skills to ride on the back of the lowrider.
Herbie
: Mom! Pretend this is a wedding picture!
Hmmmmm.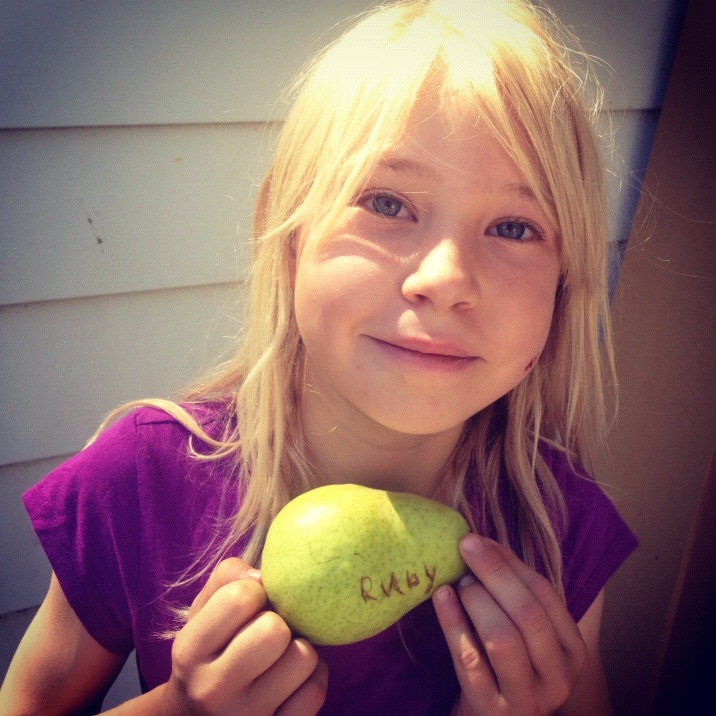 Woo found someone had already called dibs on a pear in the pear box.
Woo
: Ruby! Come take a picture with this pear!
And then don't ever scratch your name in one again.
Herbie and Moses (especially Herbie) have discovered the joys of riding down stairs.
Ruby
(pointing to some old camping cots in the shed): Mom, can we play with these?
The apricots?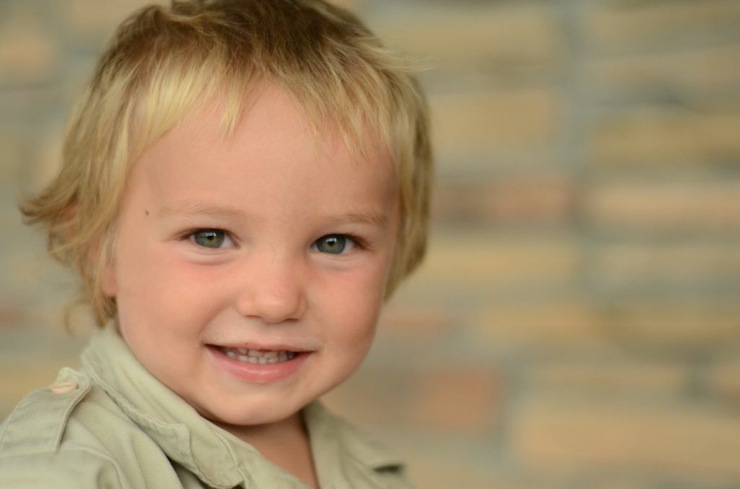 Herbie (praying): ... and please bless Linus to stop liking Archie so much, so that the rest of us can play with him too ...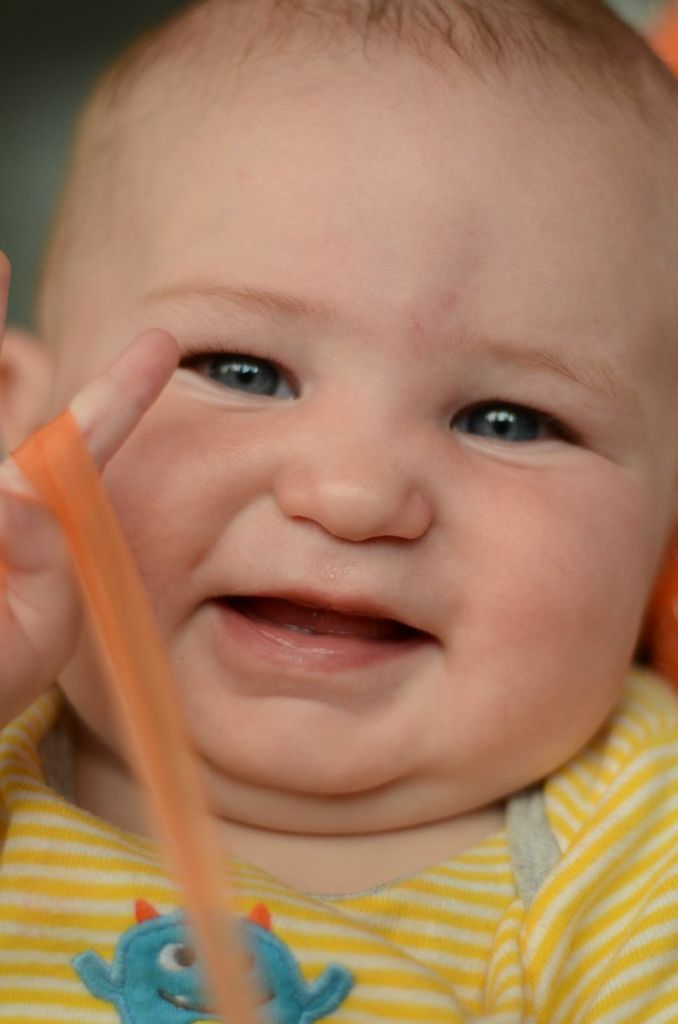 Archie has developed an army crawl that is reminiscent of an inch worm: bum up, wiggle forward, bum up, wiggle forward.
Moses (praying): ... and please bless that I won't cry. Or have gas in kindergarten ...
We may or may not have warned him that he (especially) might have to worry about that last one.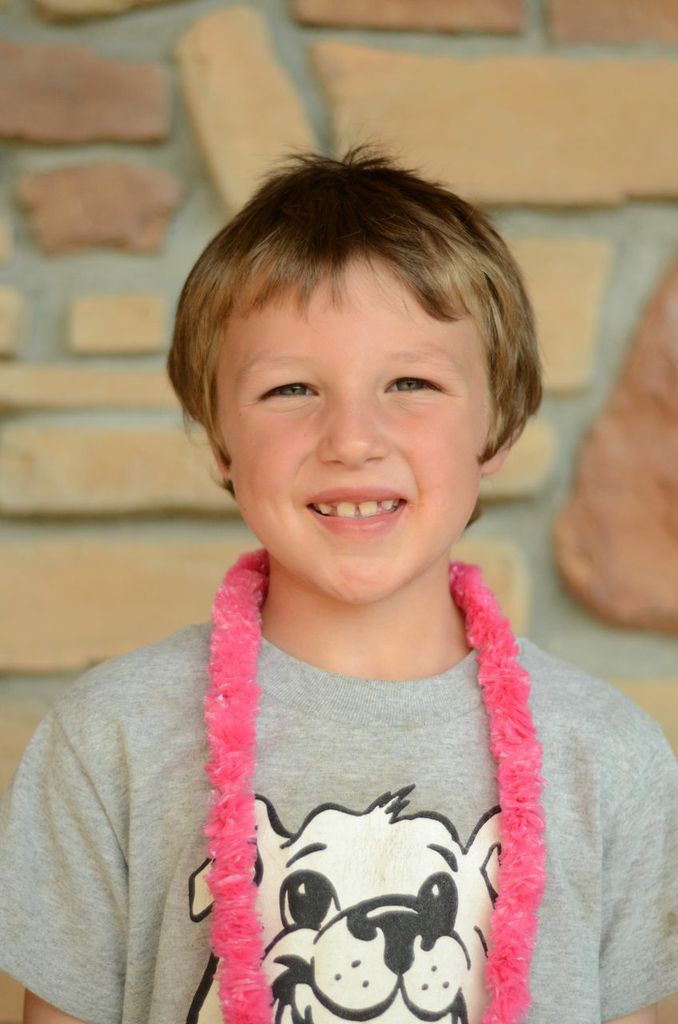 After Herbie's Kindergarten teacher, we hoped that Herbie would get someone the next year who would be more appreciative of his talents.
But, after his first grade teacher, we decided that we'd rather have someone who didn't swell his head up to the size of a melon.
As luck would have it, he's being taught this year by a team: his old kindergarten teacher and a newer teacher. The perfect mix?