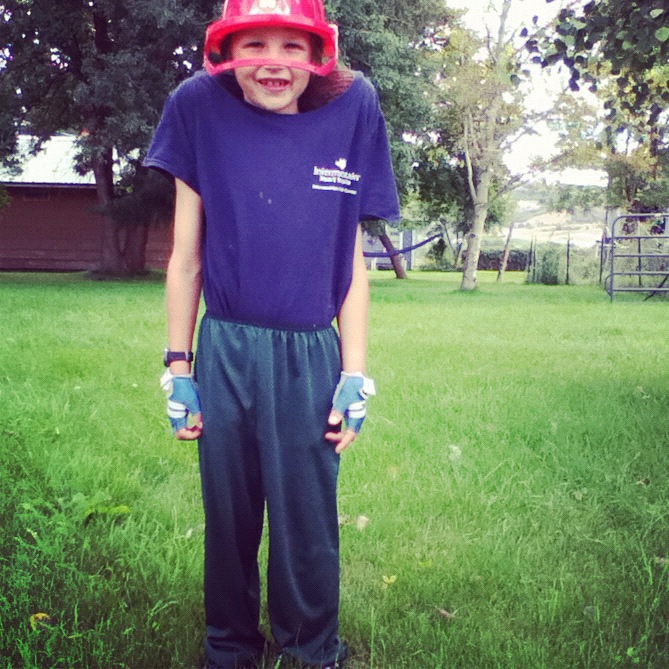 I'm not so surprised that Herbie has a girlfriend this year. I'm more surprised that he didn't ever have one last year. The most important quality for Herbie is that she's tall. He likes the girl who appears to be the oldest kid in the class, and maybe there weren't any girls like that in his class this year.
Herbie (grinning): Mom, I have a girlfriend.
Me: Oh?
Herbie: Yes. (counting off her positive qualities ... )
She has nice handwriting ...
And her birthday is Sept. 1st ...
Me (nodding knowingly): So she's older than you ...
Herbie (whose birthday is in April): No! I'm the oldest kid in my class!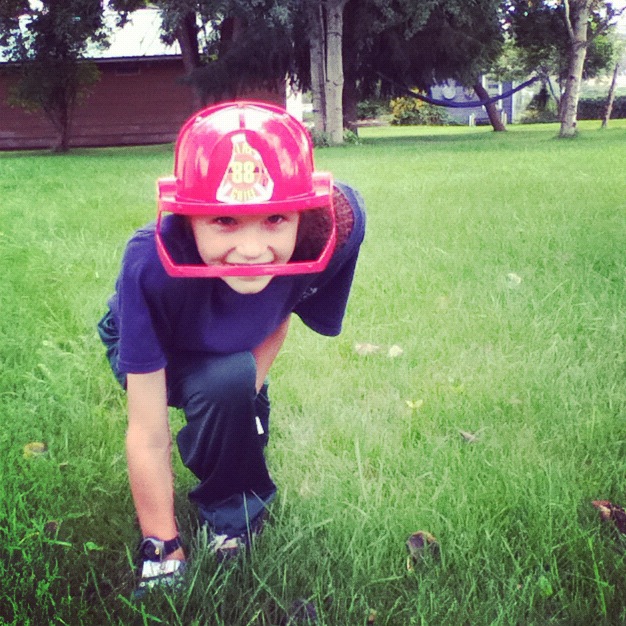 We do not live in one of those congregations where there are 50 other babies. In fact, I think that Archie might be the only baby. Needless to say, any sound he makes in Sunday School is adored by pretty much everyone in the room. He gets a lot of people turning around to smile at him.
He stares back.
He's also still excited to get his hands on pretty much anything and just stare at it.
Except he loved this doll and kept attacking it with his mouth. I actually think he was trying to kiss it, since he's been attacking me with his mouth a few times in the last couple of days.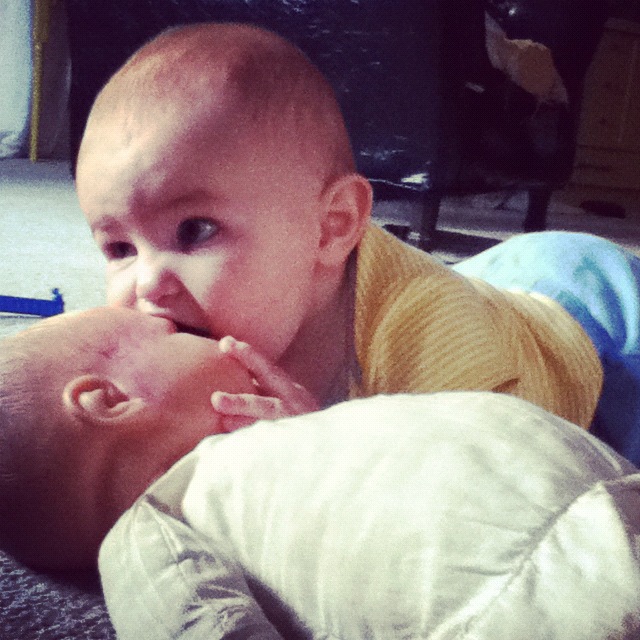 Overheard:
Ruby: Herbie, can I be a cop and a robber?
While discussing Greek gods and goddesses:
Ruby: And what about Lady Gaga from the Blue Lagoon?!
Woo: Lady Gaga is not a mythical creature, Ruby.
Sadly, she is a real person.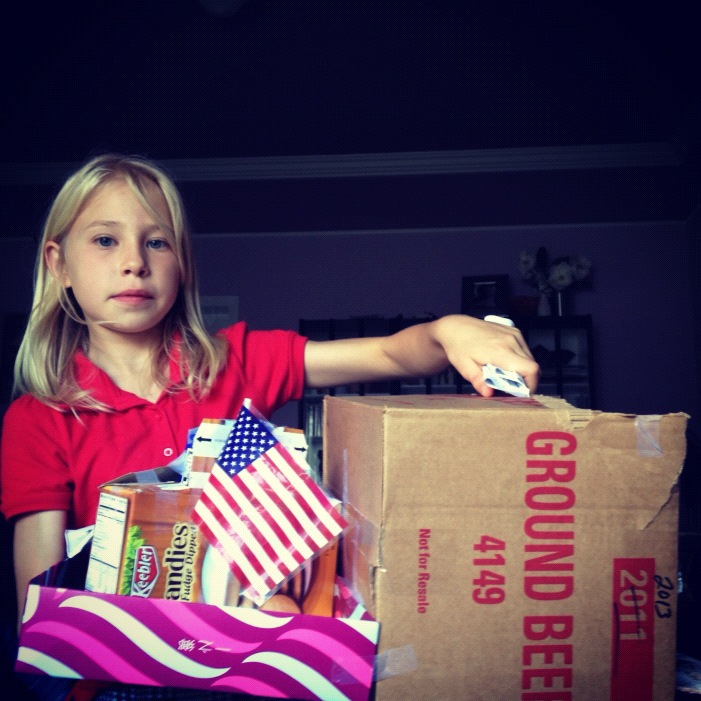 Ruby is going to be so excited the first time she's assigned a diorama as a school project. Maybe we can get her out of using the recycling as a medium too.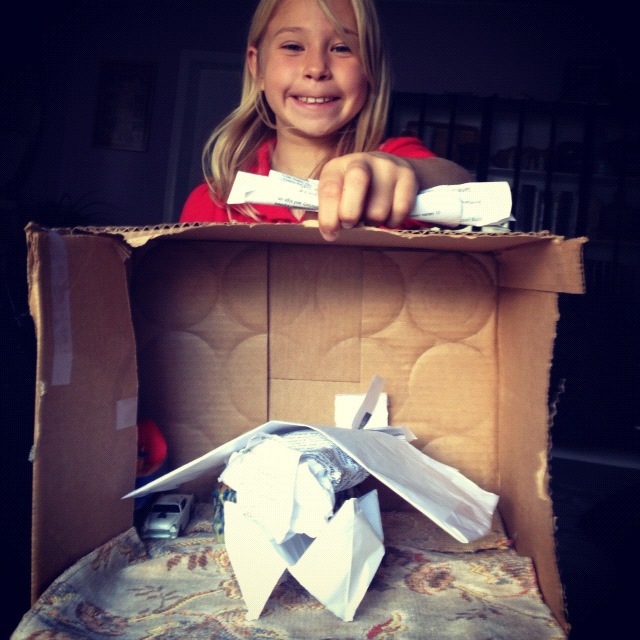 Penelope's been putting on her own underwear for awhile, but she's just now getting the hang of her pants and shirts. We went to the bus stop once this week with her wearing her pants and shirt inside out and backwards, tags flapping in the wind behind her as she ran along.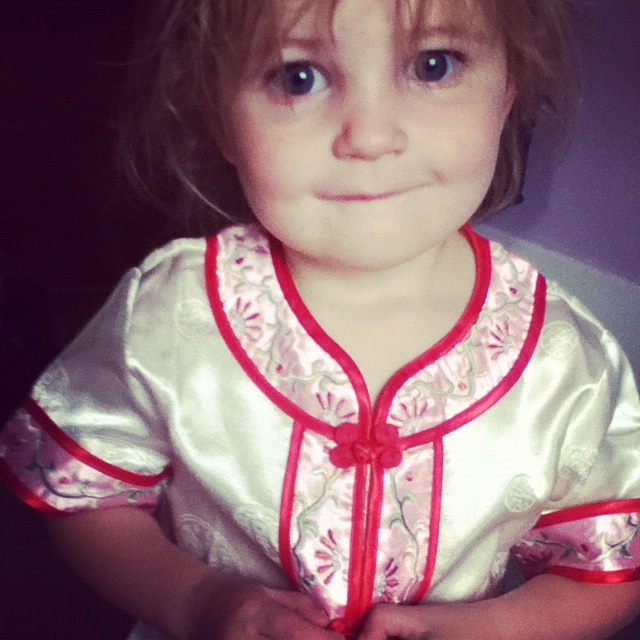 The car broke down while Woo was at the cannery. Long story short: The car works now, and we have lots and lots of canned meat, and even more powdered milk. You can never have too much powdered milk, right?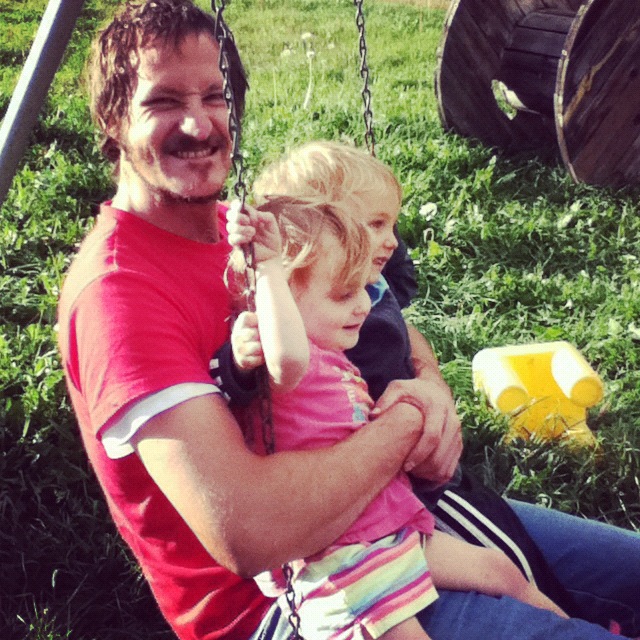 Moses made himself a cheese and jam sandwich that he claimed was, "Delicious!" but I found a few remnants under the table, and he hasn't made it again.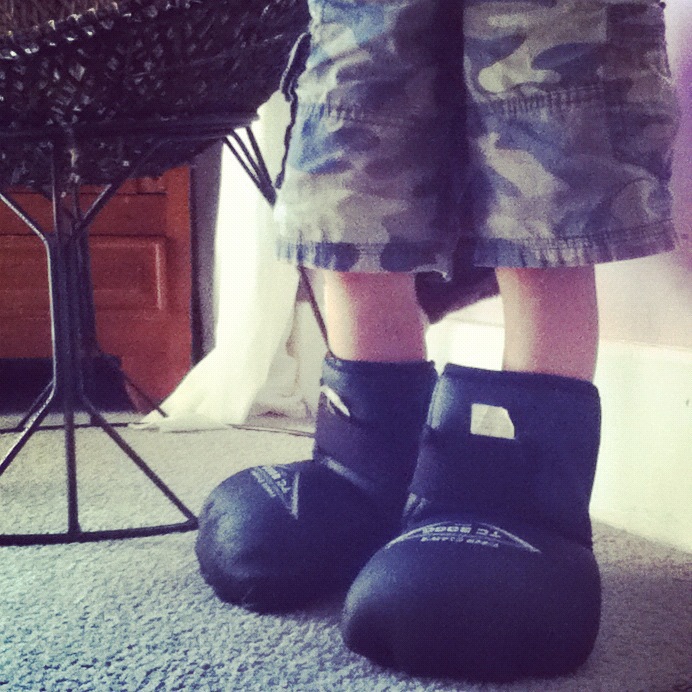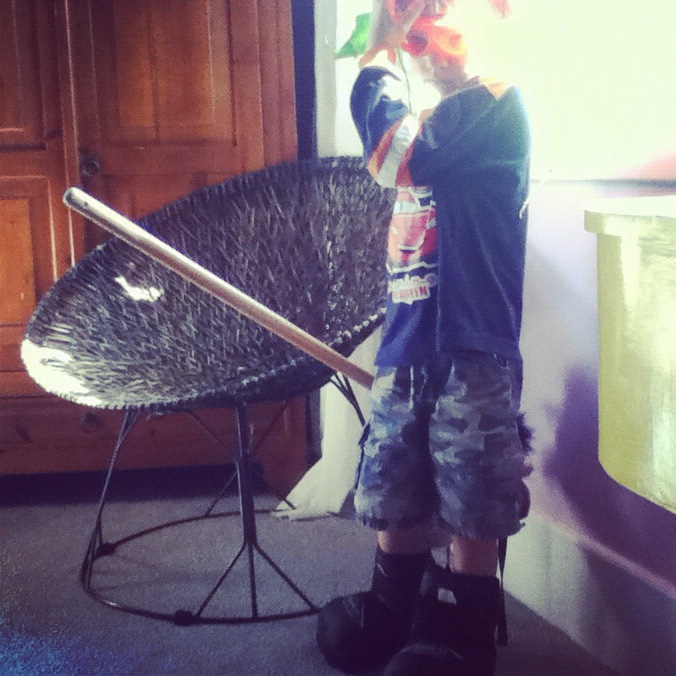 This week has been much, much better for us. At the end of last week, I made a rash purchase and sent a rash email, in desperation. I purchased some relaxation stories for children on iTunes that teaches them how to tense and release their muscles, breathe deeply and clear their minds. Ruby and Herbie had been struggling up to two hours every night to get to sleep since school started, but with the stories they usually get to sleep in about 1/2 hr, and they sleep in longer. Whew!
The email was to their school principal. I'd noticed that those school weeks where they had all early out days or stayed home for a holiday were just about perfect, and I wanted to talk to him about getting the kids out early all the time, and maybe doing the district's online language course at home.
Anyway, I met with him, but they did so well with the relaxation stories this week, that I don't think I'll pursue that any further.