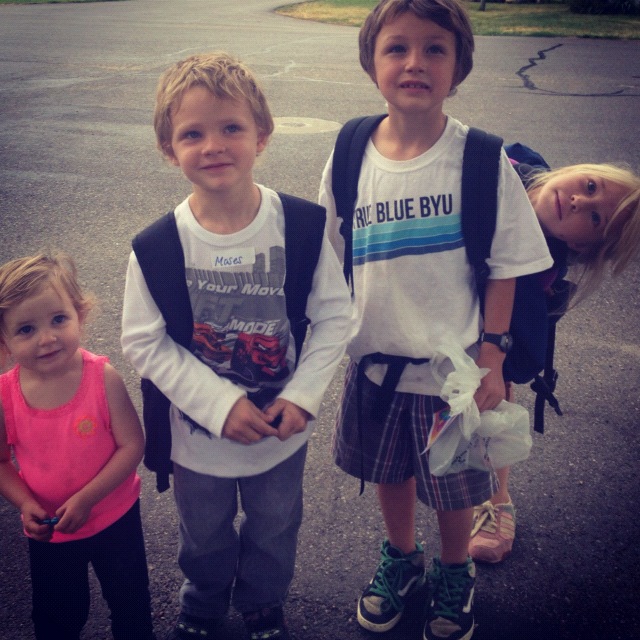 Earlier this year I decided to make a little mark on my calendar when we were having what I would consider a bad day.
I didn't think it was happening often, but I was curious to see just how often it was.
I felt pretty good to see that they were happening only once or twice a month, and I was super excited to see none in July or the first part of August, but that was apparently just the calm before the storm, because my calendar's showing five for the last couple weeks of August.
Darn that school!
We've learned a few tricks by now, but it still isn't easy, and it takes a lot of energy.
And it still isn't over. Here's to hoping we survive the next two months.
Moses finally got to start Kindergarten. He was super nervous, and it mostly seemed to be bus related issues. He told me he'd had a nightmare the night before that he was on the bus, but didn't get off at his stop, but just kept on going.
He was also paranoid that we would be late to the bus stop and that he'd miss the bus. Half his worries were gone when we made it there on time, and he bravely marched on the bus. I've been through this two times before, but I still got a little lump in my throat, and a little wet in the eyes when he left us.
So far, he loves school, he's comfortable on the bus, and he's making friends. But, everyday he's still certain that we're going to miss the bus. Because of that we usually end up going to the bus stop early and just sitting in the grass. These have been some of my favorite times of the week, because the weather has been lovely.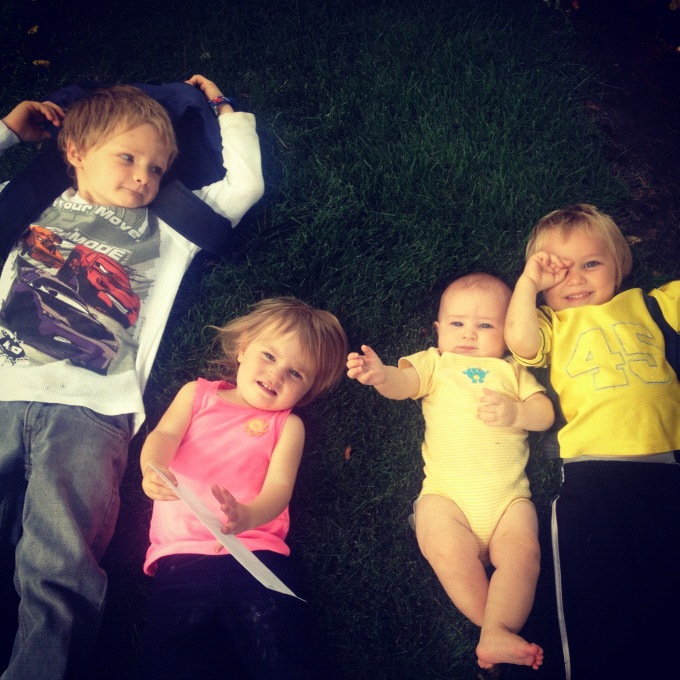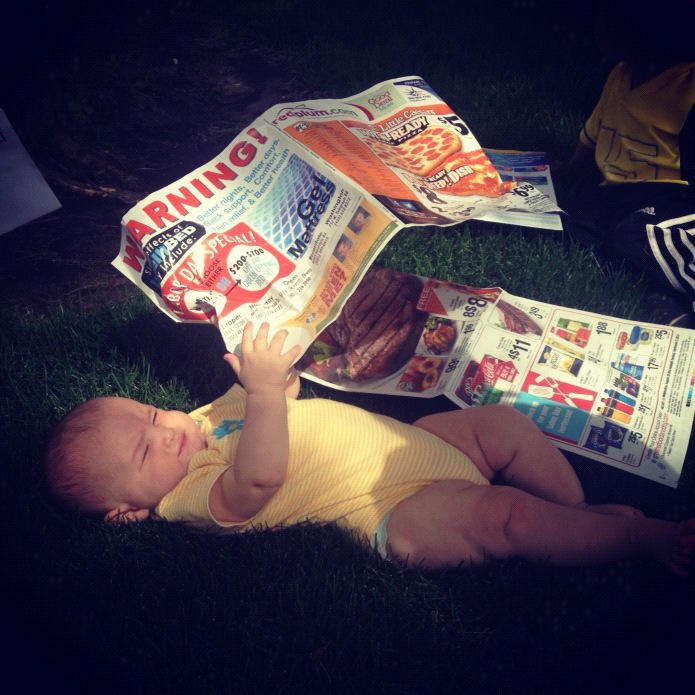 Archie's had something going on this week (maybe a new tooth we can't feel yet?), where he's just not happy unless he's being held.
He's really grabby, going for everything within reach, and successfully picking up bits of food from the table, but not getting them to his mouth. He's not even trying to get them in his mouth, because he never tries to put anything in his mouth for a good gnaw. He's perfectly content to just stare at the objects in his hand.
Penelope has kind of a funny relationship with Linus. There's definitely some rivalry, because she won't let him do anything she's supposed to do, and also some idolization, because anytime he's crying, whining, laughing, talking, etc. she's doing the same thing, but in an obvious watered-down, copycat version.
She occasionally tries to teach Archie (whom she now calls Etch!) how to talk by bringing him objects and repeating their names to him.
Penelope's decided it's time to pull some tricks on the low rider, "I ride one-handed!"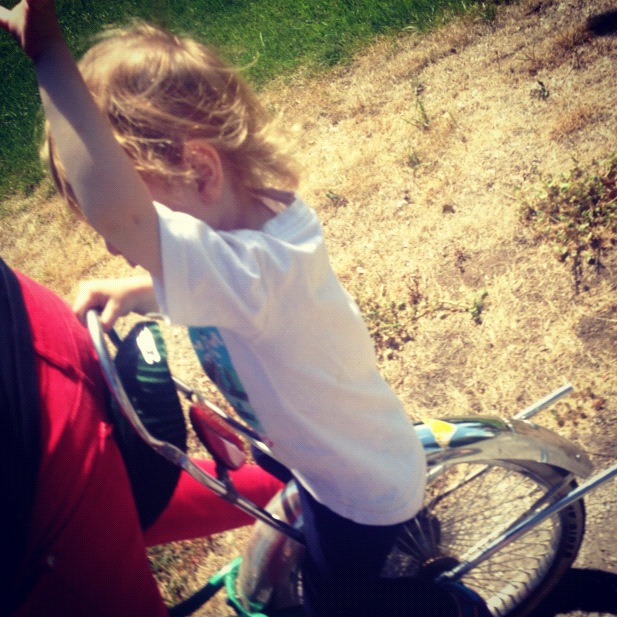 I don't know what Herbie's eating at school, because he's bringing home almost all of his lunch. Maybe nothing since he's eating nonstop when he gets home, and I haven't gotten any calls from the school counselor yet.
Herbie gets very, very tired every night about 5:00P.M. it starts by rowdy, giggly play and ends in yelling and tears.
Here's Woo bizzing off of Herbie.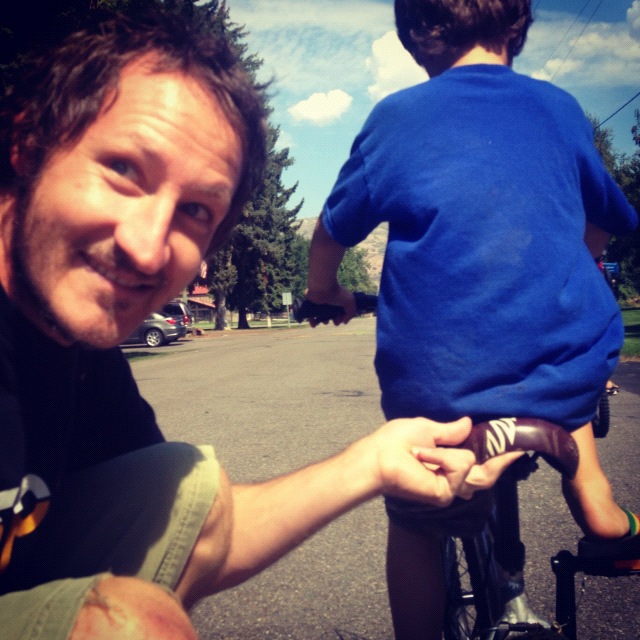 Ruby started school determined to be extremely responsible and well-behaved (She was encouraged by the start-of-school pep talk from her teacher.) But it all caught up with her the end of this week. There's been a lot of crying, a lot of spaciness, and a lot of rudeness.
She still loves to help in any state that she's in, and I've still been able to get her to do many things that she should by letting her know that it's a help to me (or someone).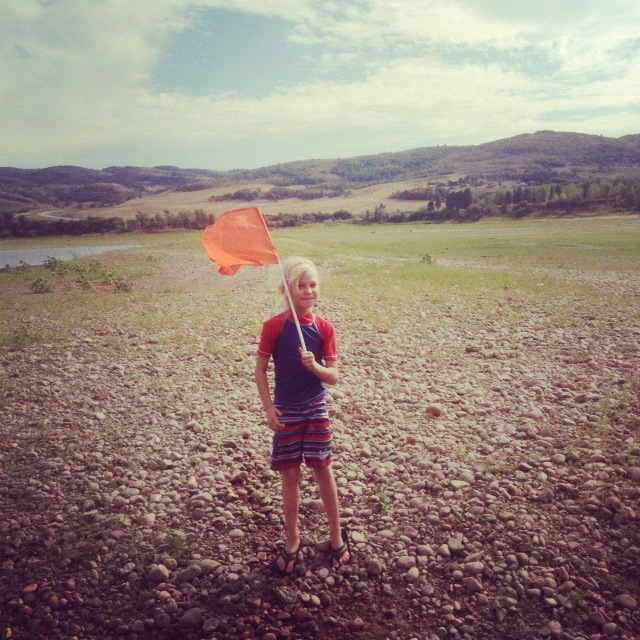 Linus decided in the last month or so to be dry at night, which was unexpected and has been awesome.
During dinner on my lowest day, Woo told Linus to smile at me. I tried to stand firm in my crankiness, but the strength of his smile was too strong. I had to smile back.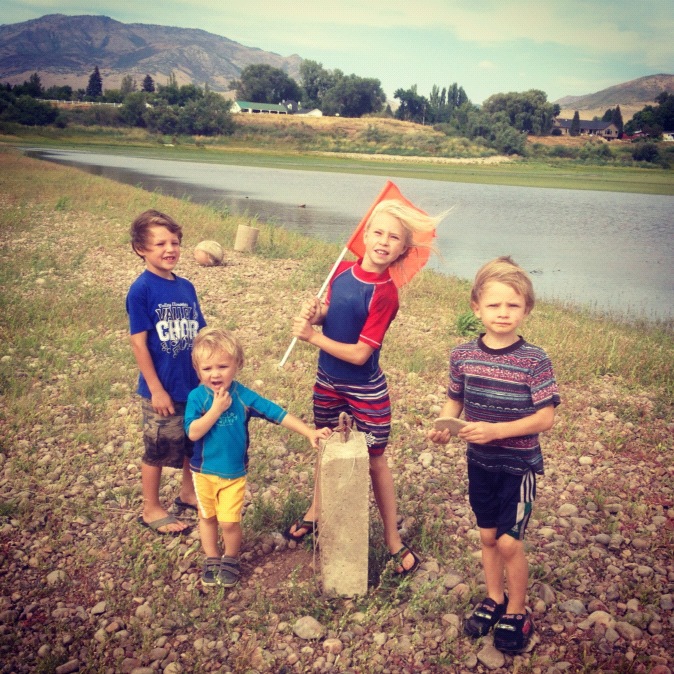 The startup Woo's working for is a couple months late on their launch, and is riddled with bugs and arguments. On the one hand, it makes things a bit stressful. On the other, it's somewhat expected when you sign up with a startup.
Woo's contract ended this week, and he's put in a good 12 hours since then. I think he'll renew in some form next week.
Well, that's all for our week. Hope yours was great!