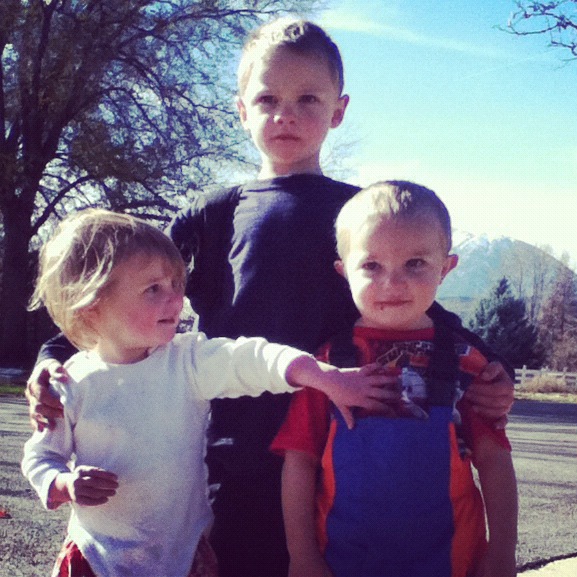 Ruby and Herbie were super lucky to have both sets of grandparents come eat school lunch with them for Grandparents Day. I wanted it to be a surprise, but those pesky teachers told the kids, and then once Woo's parents came one day, it was pretty easy to guess that my parents would be coming the next.
Oh well, I think it was still fun for them.

Herbie: Grandpa played tag with me and Hunter and Mason and Christian.
Grandpa was "it" first.
And he never got anybody.
My mom and dad brought giant cookies to decorate afterwards.
Thank goodness one kid recognized that getting as much candy as possible on there is more important than good design.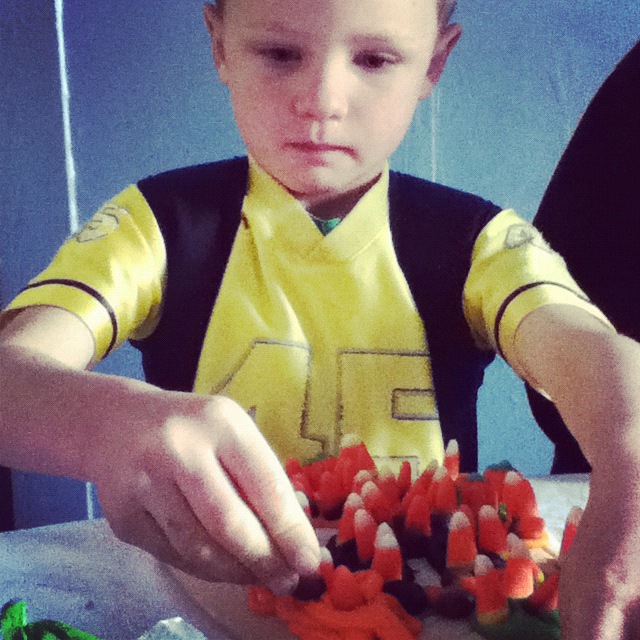 Moses and his pet apple: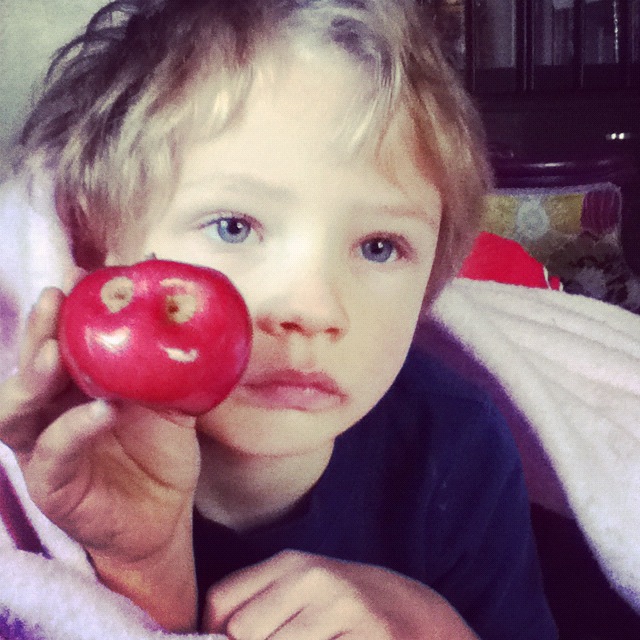 Linus: You can sit wherever you want, NellPea.
Penelope: Oh.
Linus: But if they have American flags, then you have to put your hands on your belly.
Penelope: Oh.
Parts of the broadcast were quite interesting, like when they showed how scouting was during WWII, but I'm not going to lie, Woo and I did our share of eye rolling. But, I think that it was probably perfect for the age group it was intended for because this was Herbie's reaction.
Herbie: I want to be a scout because I want to help.
I want to help people!
Ruby really wanted to be a scout too. It's too bad there isn't really a good equivalent for girls. I would've liked to have been a scout too. Or at least compete in the pinewood derby.
We made it through all our tomatoes. We made it through all our cabbage and all our corn and green beans and other fruit, but we have not made it through all of our apples. This is not from any shirking on Woo's part. He eats many, many apples a day and always says something along the lines of, "These apples are so delicious! They are better than/just like candy to me!"
Ruby agrees with him. I do not.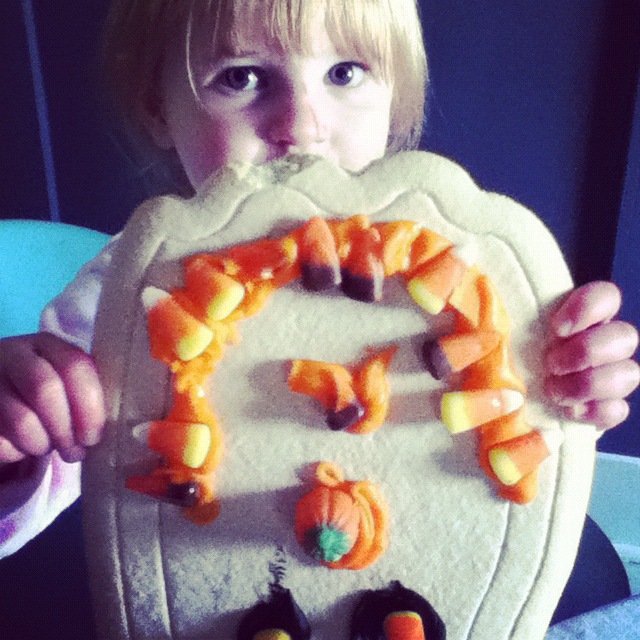 One night I made a salad just for Woo: blue cheese, karamata olives, fresh mushrooms, etc. It was NOT a big hit with the kids, except for Penelope. She gobbled her helping right up, and then went on to have thirds or fourths.
And then a couple nights later I made a blue cheese stroganoff, and she would not touch the stuff, but everyone else loved it (maybe because the sauce was mostly cream??).
Looking good, NellPea!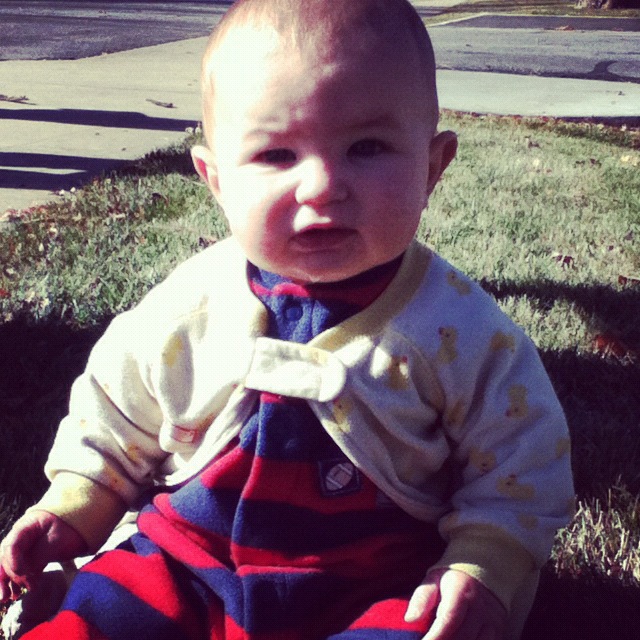 Archie is at that age where he should be showing stranger anxiety (10 months), but I haven't really noticed anything. He doesn't let out a peep if anyone strange picks him up, but he will only very rarely smile at someone who is not immediate family.
He is also our only child not terrified of dogs. I give him six months.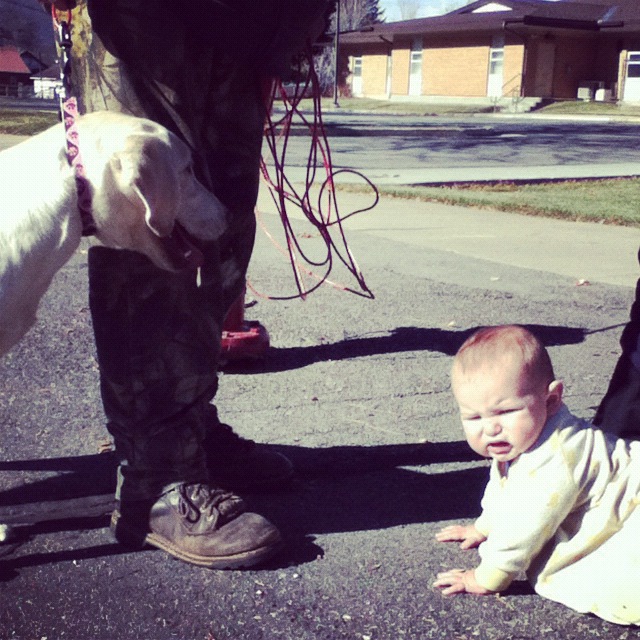 Lots of grunts and heavy breathing coming from the dining room = Archie high-centered on a chair.
Last night I finished the first draft of a novel. Yes, it's for children, and yes, it's absolutely horrible. But, isn't that what first drafts are for? I like it enough that I'm going to keep plugging away at it.
And then about an hour later, I got tired and whiney and self-absorbed, only to find out that tens of thousands of Filipinos were dead or displaced or suffering. That was humbling.
When I told the kids about it this morning, they wanted to send money. Moses looked at each coin in his bank carefully to pick out just the right ones to give and just the right ones to keep. I wish I could say he sent the Filipinos his best, but he put his favorite colored ones back in the bank.
Herbie's prayer tonight: Please bless the Philistines to stop dying, and bless the Philistines to get our money.
(Which reminds me that Linus thinks the pasture is called the password.)
Well, that's all I've got for our week. Hope yours was great!