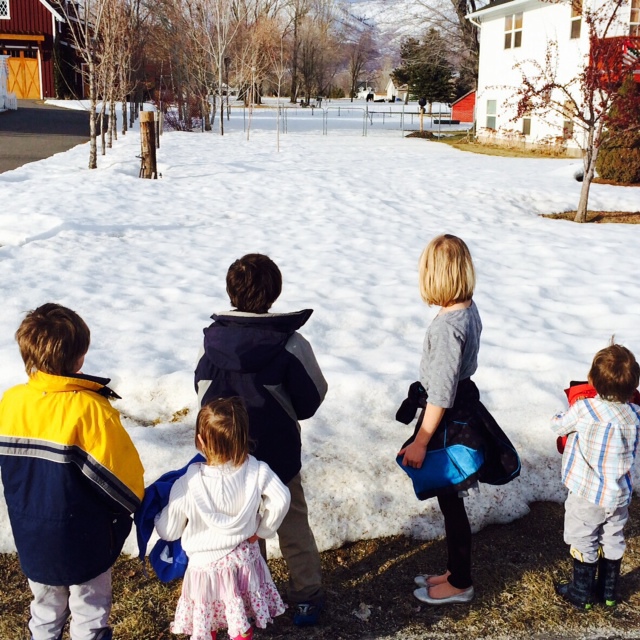 Linus (praying): Bless everyone to go right to sleep.
Especially ... Ruby, Herbie, Moses, Linus, Penelope and Archie.
For an FHE following a kid's birthday, the birthday kid gets a blessing from Woo, and Woo recently had the idea to make the whole FHE about that kid. This week Linus got his blessing and then we all watched a slideshow of pictures Linus afterwards.
Woo: We sure have a lot of cute pictures of you Linus. In fact, all of them. We have all the cute pictures of you.
Linus felt special and loved.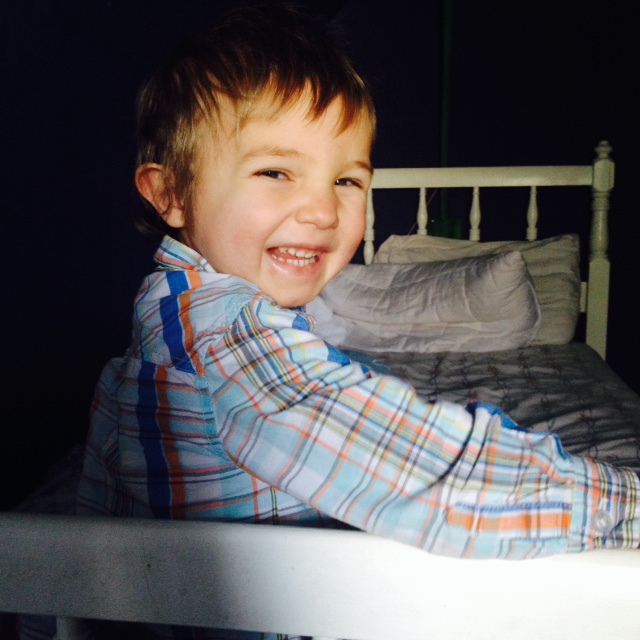 I've abandoned running. Partly because it wasn't helping me get in better shape. Partly because I was tired of running outside in single digits, and partly because Woo found me a new exercise app. It has cardio and resistance training (which is really what I was missing), and I'm finally seeing progress again. Anyway, one day I was doing the app, and Moses was doing it with me.
At the end the app says: Workout complete. Congratulations.
And Moses said: Thanks! ...whoever said that...
Moses (after running around and around a pole): Mom! Do you feel like the earth is spinning?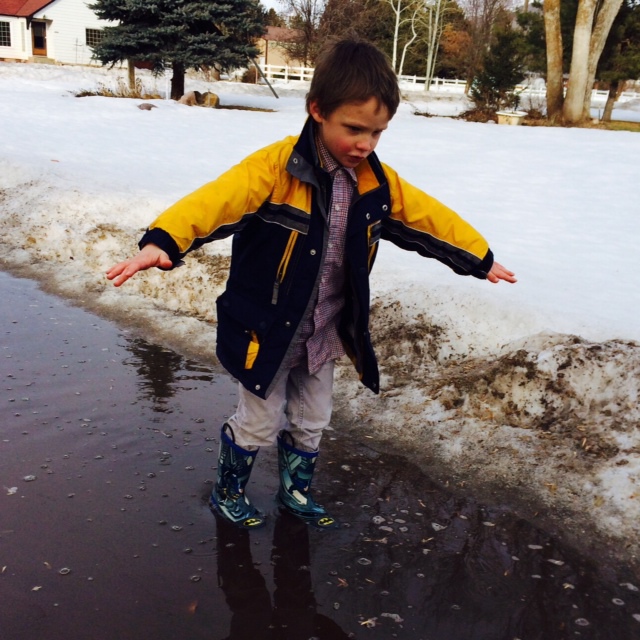 Mom! My clothes are
not
on backwards.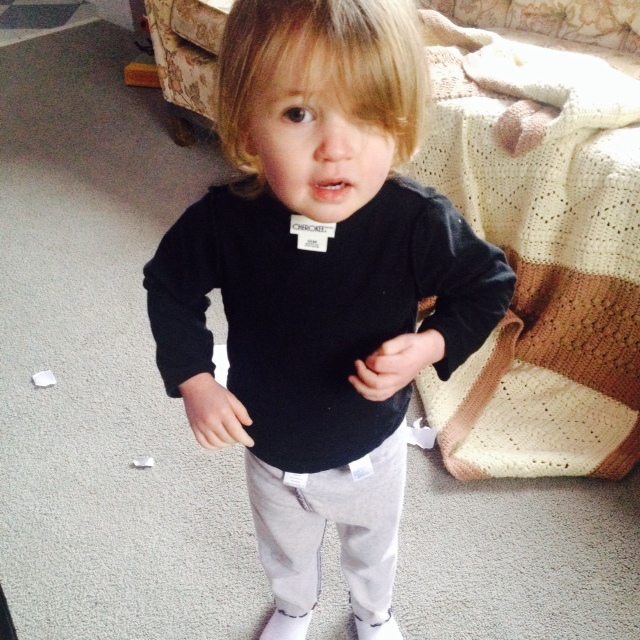 Herbie: Mom, the girls at school were being mean to me. They were saying I have a crush on Lizzy. Me: Yeah, that happened to me once. Everyone said I liked a boy when I didn't. I hated it. That's no fun, Herbie.
Herbie: Yeah.
**Seconds later**
Herbie: I
kind of
have a crush on Lizzy.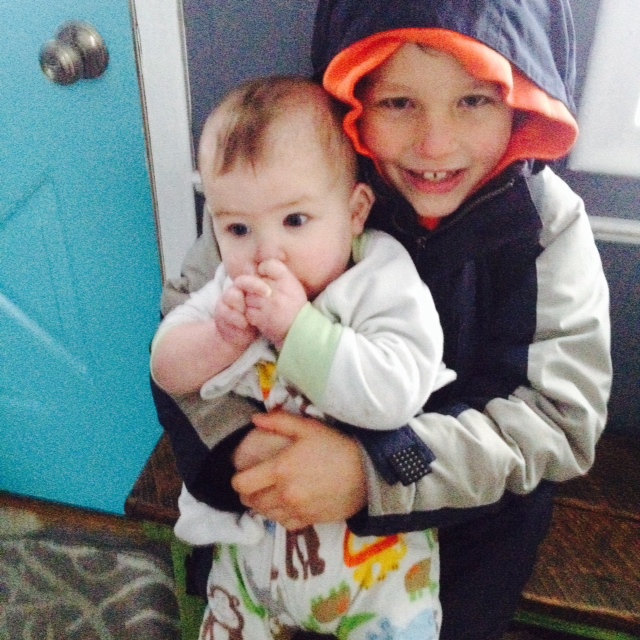 Ruby sewed her first stuffed animal by hand this week. An elephant that she gave to Herbie. She learned a lot.
Ruby is really flattering me about the book, or maybe I've just failed to inform her that just writing a book does not = publishing a book. She does frequently ask me to read what I've written, which makes me happy. Not just because it makes me think it's not a total snoozer, but because I really am writing it for her and the other kids. If nothing else, I can hand her a stack of papers some day.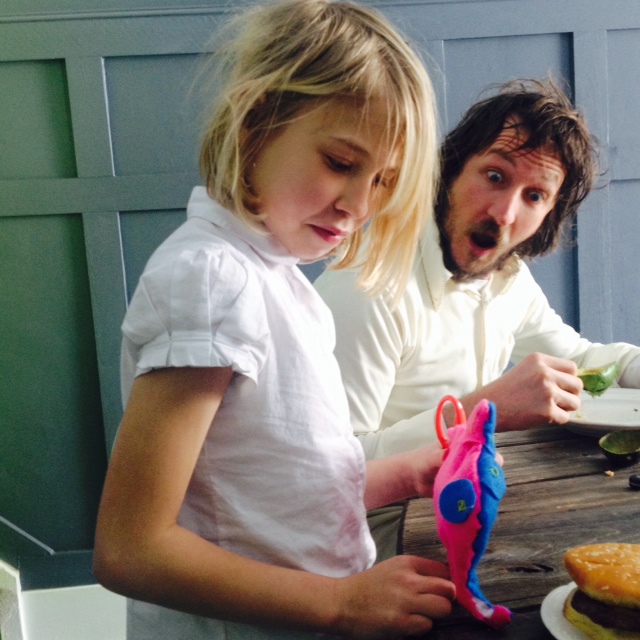 Archie has discovered the joys of Peek-a-Boo. He likes to peek around one side of the armchair, laugh and laugh, turn around and crawl to the other side of the armchair, peek around, laugh and laugh, and crawl back to the first side, and so on. It is so sweet to me. Even sweeter? Watching him play it with any one of his older siblings.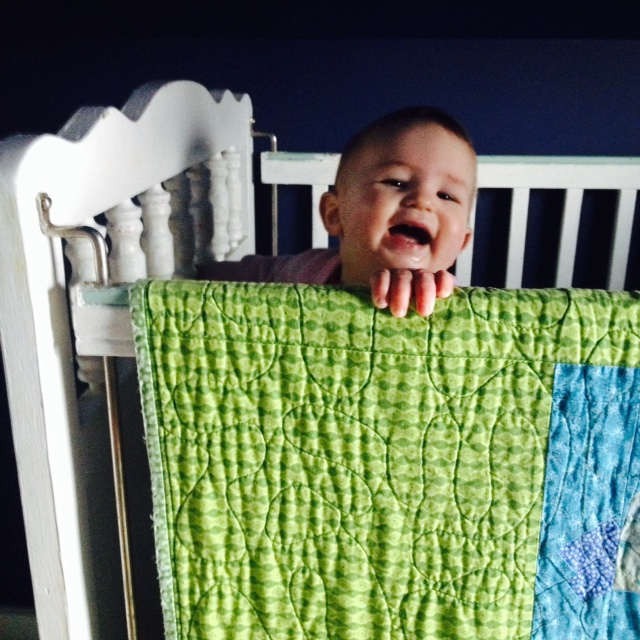 Woo had one of those weeks where the car got stuck in 4 inches of ice before he had to go into work ... he drove all the way to the temple to find out it was closed ... it'd been a month since we'd been to the grocery store, so he got to take a lunch no one was even remotely envious of ... our walk today was interrupted by three moose in the middle of town ...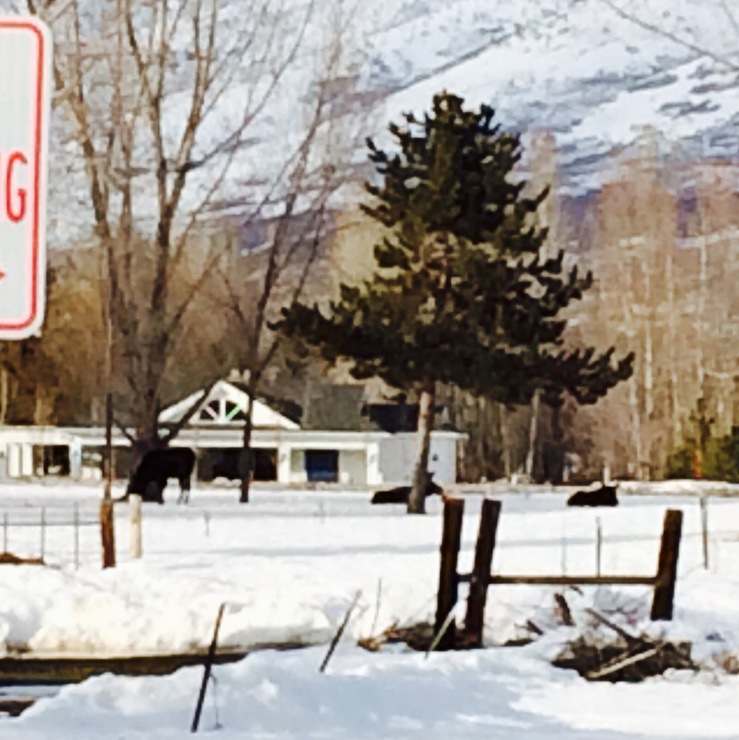 (actually, I don't think he was mad about that last one). Anyway, he wanted me to take this picture of the half-filled tire ruts in the ice after we finally got the car out of the ice, and he sped off to work. He'll think back on that incident fondly someday.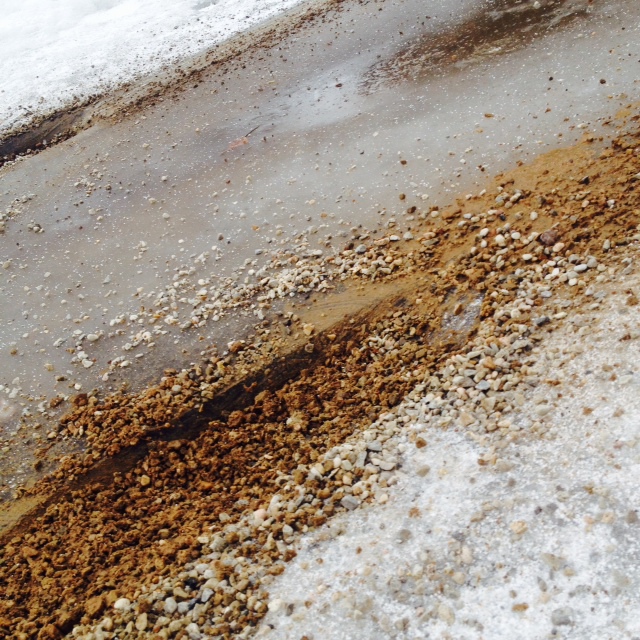 Well, that's it for our week. I hope yours was great!