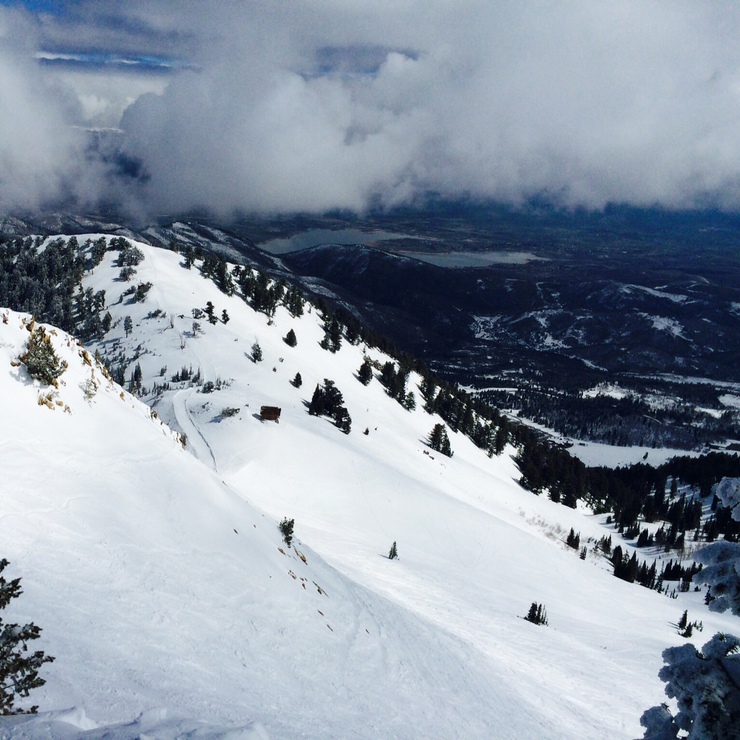 I fear that the school doesn't get the best picture of us...
Ruby told me one day last week that her teacher didn't think she had enough lunch and should get school lunch. Ruby said, "No I can't, my mom will get really mad!" So her teacher gave her a package of cookies. I asked Ruby what she had. A sandwich. And an orange in her backpack. That she didn't show her teacher.
Then she told me about another time she had chips and a sandwich and her teacher didn't think that was enough, but she told her teacher we didn't have any more food. And that I would get really mad if she got school lunch.
CPS headed over here any day now ... but if there's one thing they'll find, it's a lot of food.
The teacher is probably only concerned because Ruby usually packs a giant lunch and still eats discarded treats from her friends (no treats going to waste over here), but sometimes I feel like I'm the only kid in the world that managed to stay alive and alert in school by packing a sandwich, a piece of fruit, and a fruit juice to lunch all through grade school. And junior high.
I'm glad that Herbie's teacher this year is way more relaxed about his lunches. I can not convince him to take anything more than a couple pieces of plain rye bread and a carrot.
I pulled about 10-15 slivers out of Ruby this week. She didn't know what the first two were, just thought they were funny bumps that hurt, but I was able to get the slivers out pretty easily. Then every few hours she'd come and ask me to remove a few more. I don't know why she didn't tell me about them all at once.
Moses: I wish this motorcycle could see itself!
Woo: Why?
Moses: Cause it's cool!
Woo leaves his seat for a second to find it taken over by Moses' bodyguards.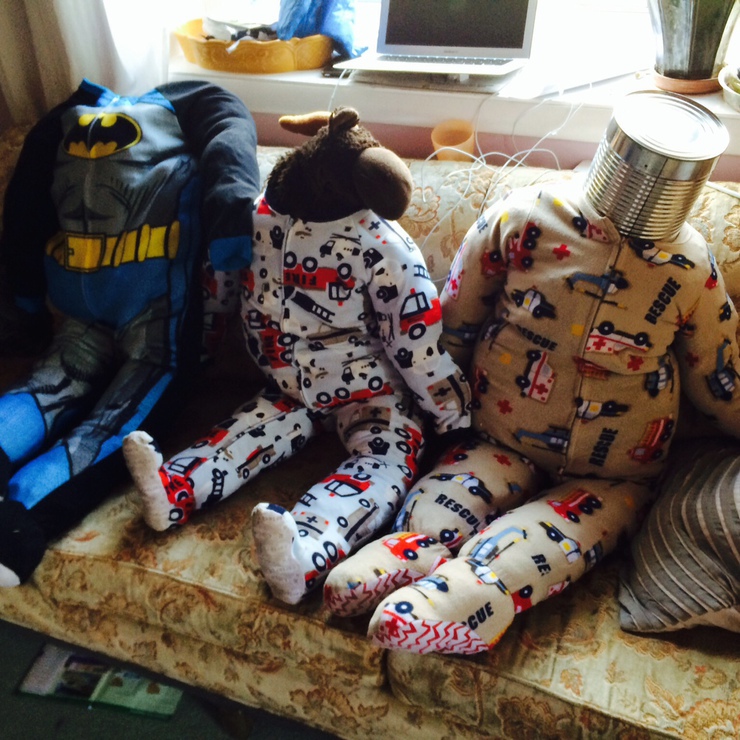 Linus said some stuff that I'm not going to post here.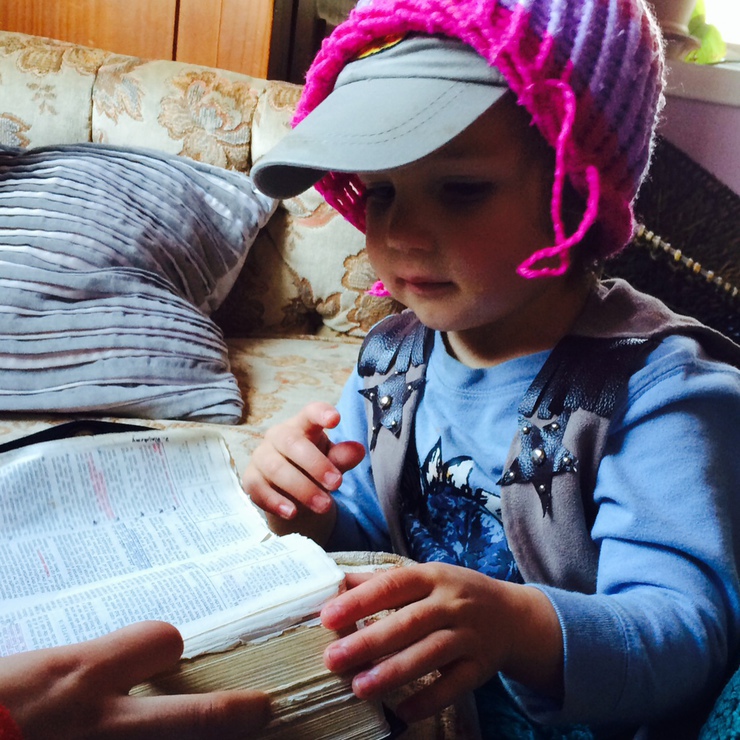 We had a typical conference weekend. Everyone but Ruby and I got a haircut.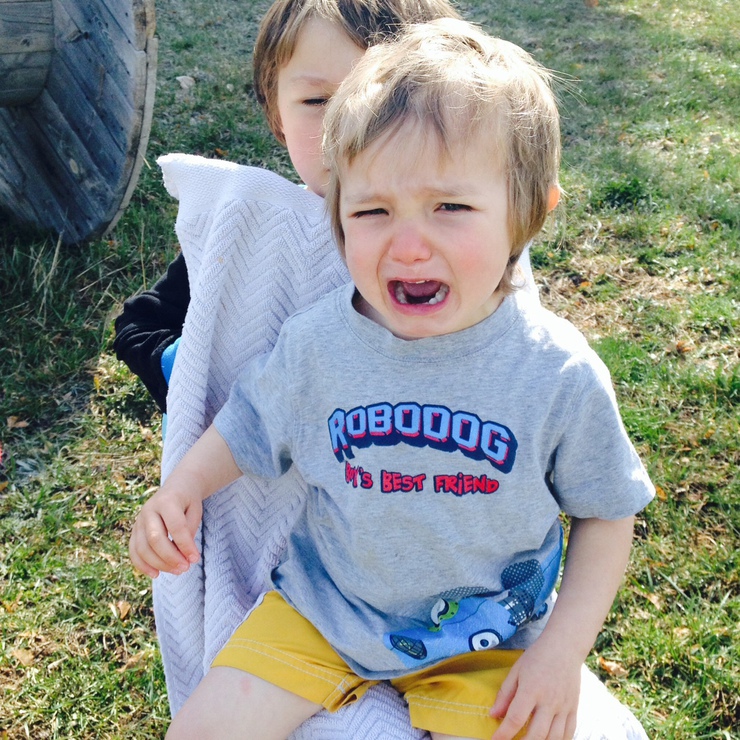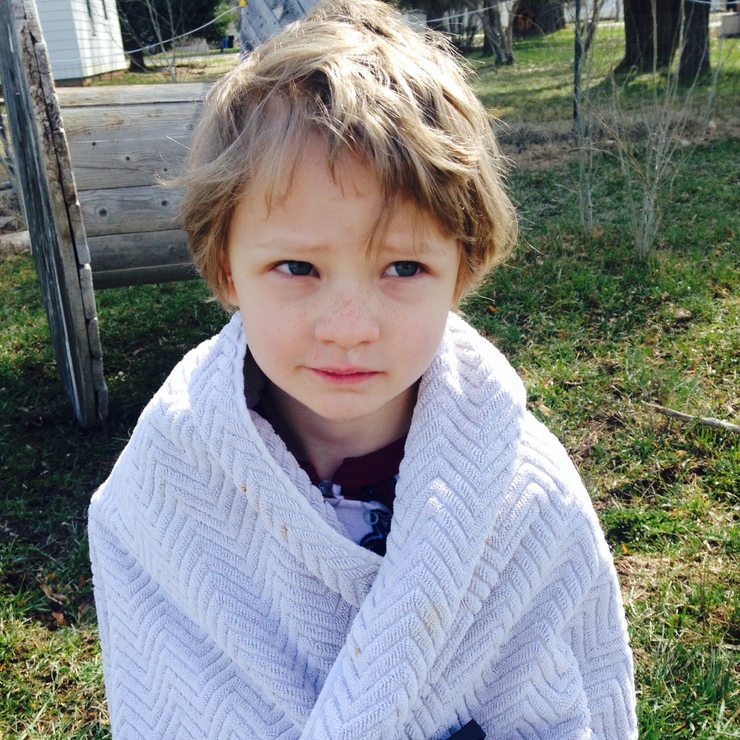 Moses stuffed a blanket in his pants.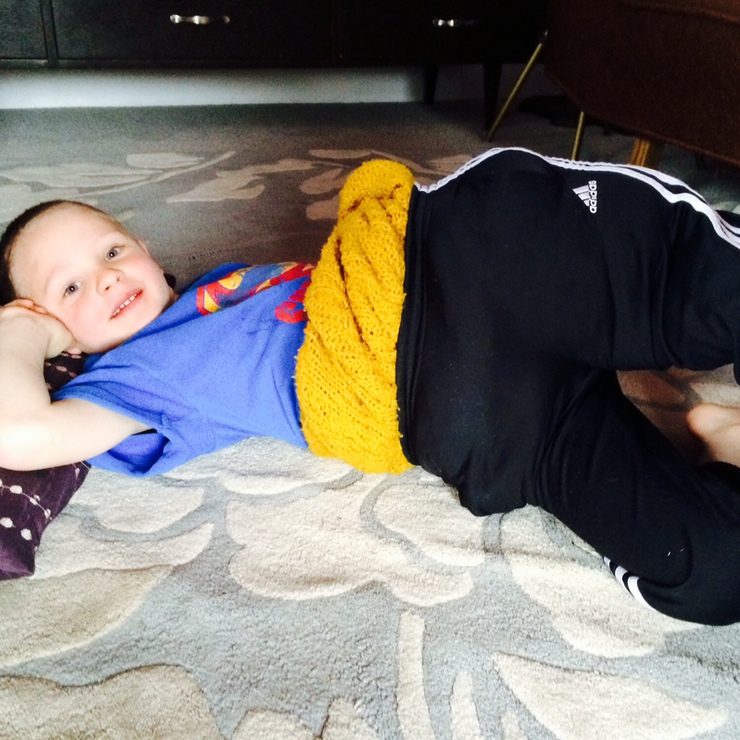 Kids spent periods of time paying attention.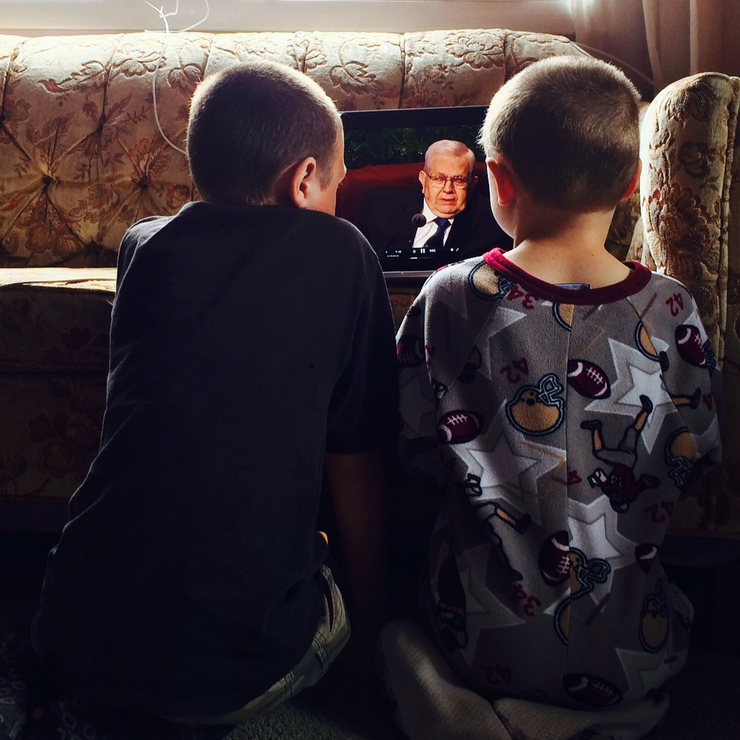 Other times we listened very carefully for the word of the talk around the candy bowl. (Penelope's combing a knot in my hair.)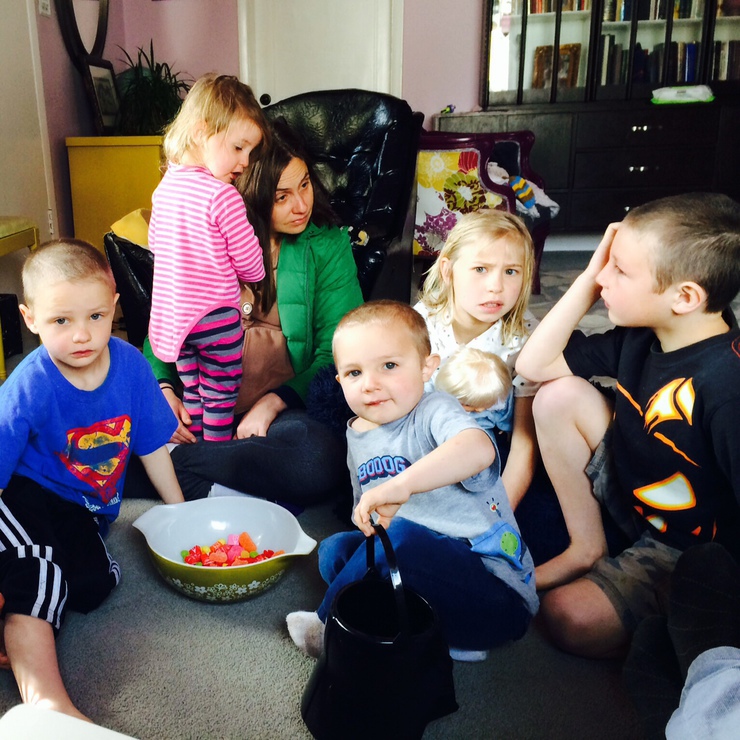 Of course, first we had to buy some candy.
Me (to Woo): Aren't you going to get a cart too?
Woo: No. We're not going to need it. We're getting hardly anything.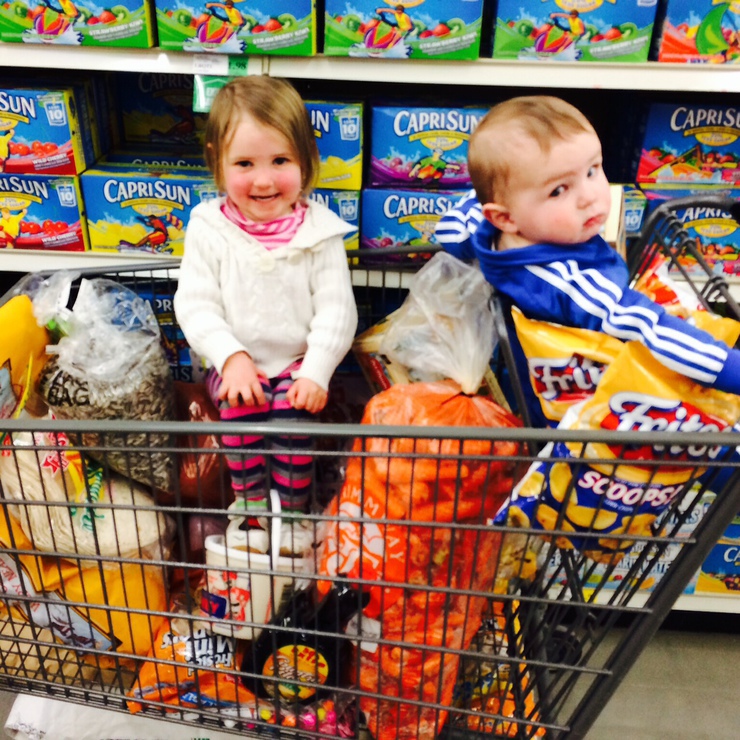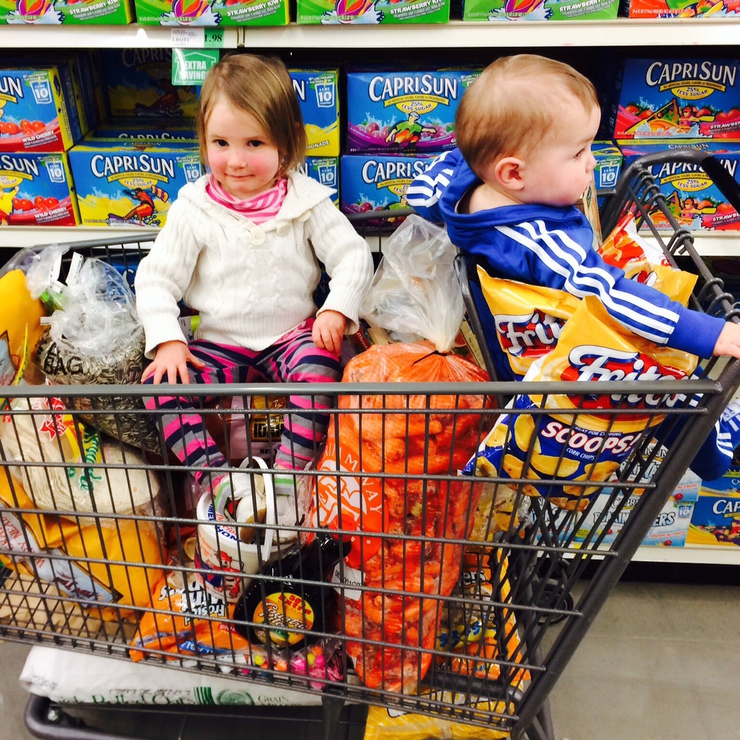 No one was happier than Herbie to get his hair cut. I'm realizing now that he doesn't think that long hair and a name starting with the word "her" are a good mix for his social life.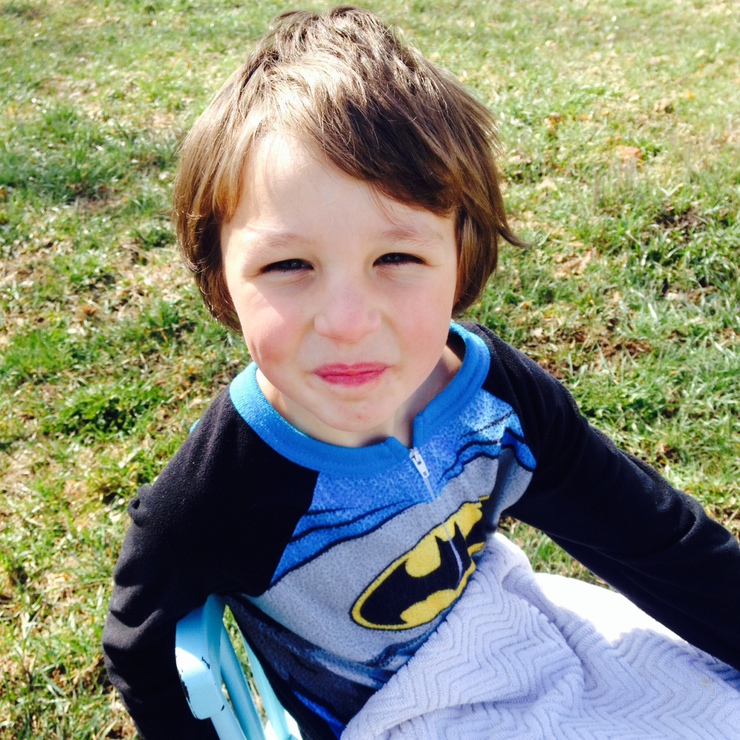 This is one of Archie's favorite games -- being pulled around the living room on a blanket by one of his big brothers or his dad. He's still not sure what to think of Woo and his new haircut. He doesn't say, "DAD!" anymore or give him smiles or look him in the eye very often.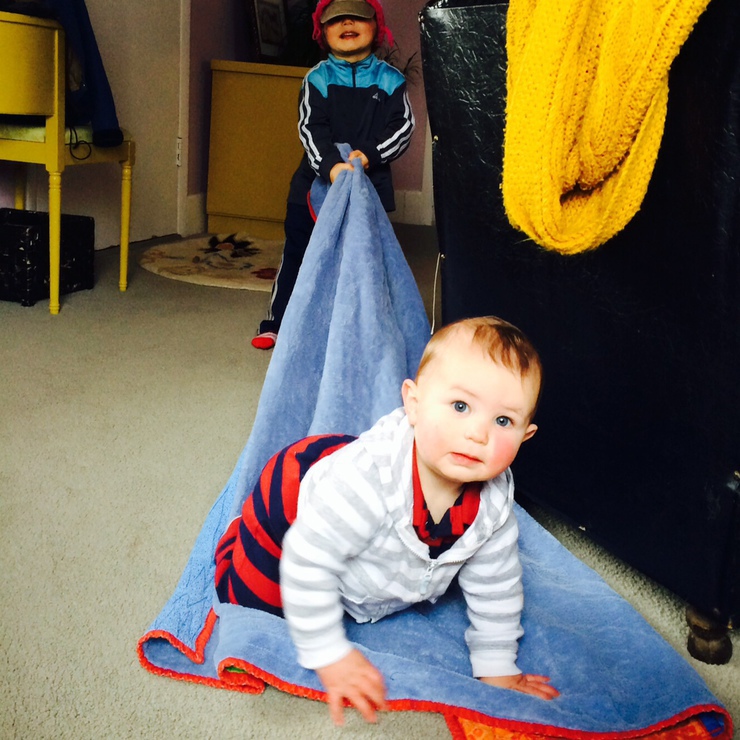 For the first time in my life, I have someone pretending to be me. Linus and Penelope often run around saying that Penelope is the mom and Linus is the baby, which is not new from any of the kids. But, every so often, Penelope will announce that she's Schelsey.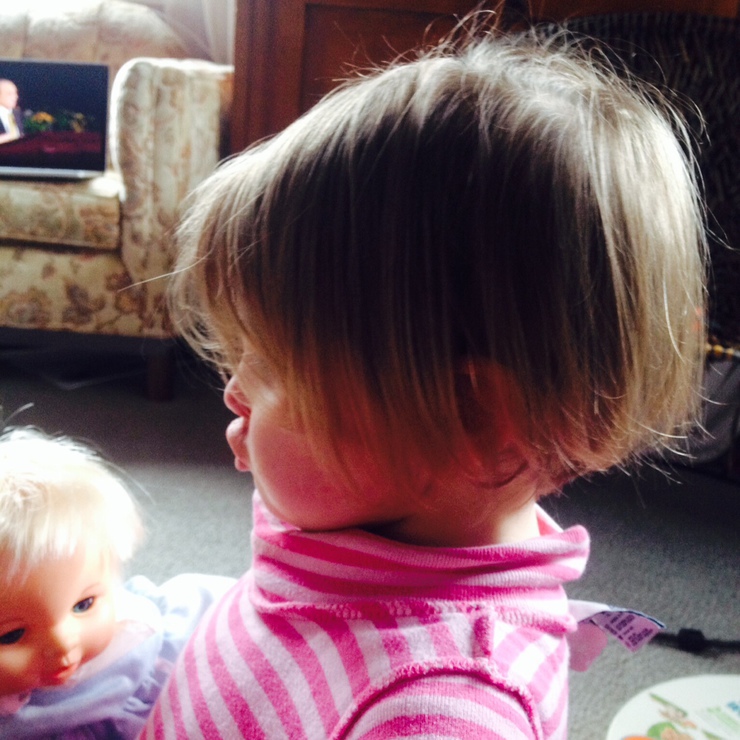 The biggest fiasco of the week is when I looked at the large pile of avocados, realized that Woo's the only one in the family who will eat gallons of guacamole and decided to try something new. A quick internet search brought up avocado fries, which I thought sounded OK. Or at least worth trying once. Long story short: a 20 minute recipe ended up taking me 2 hrs, and (to no one's surprise?) they weren't that good. Woo came into the kitchen in the middle of it all to tell me he loved me. He had heard me getting frustrated and telling one of the kids that I was in the middle of a huge mistake. "I don't need love. I need help!" I said, and he put cheese on the burgers, got them off the grill, assembled them for kids, etc. While I wrestled with the avocado fries. Anyway, I won't be making them ever again. The end.
Hope you had a great week!