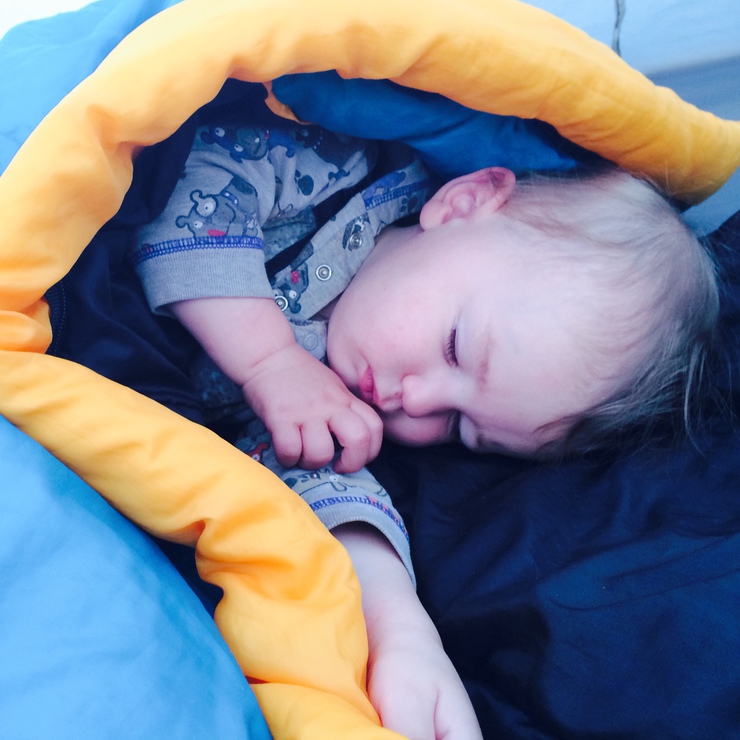 We had a good night and packed up camp. Lyndy found us another trail called Sulphur Creek. It was like a Narrows for toddlers, which was perfect.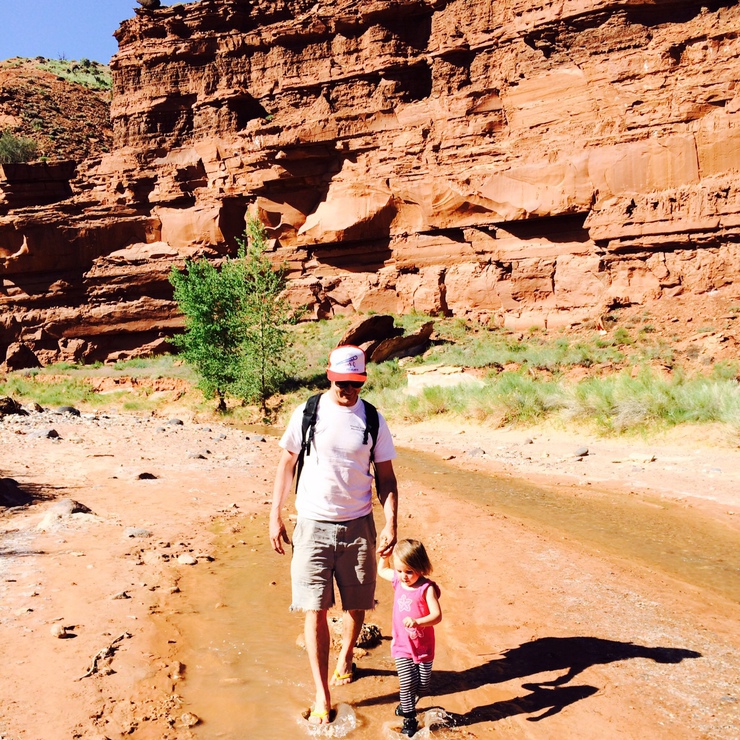 All the kids loved it, but Penelope giggled and giggled while splashing in the water.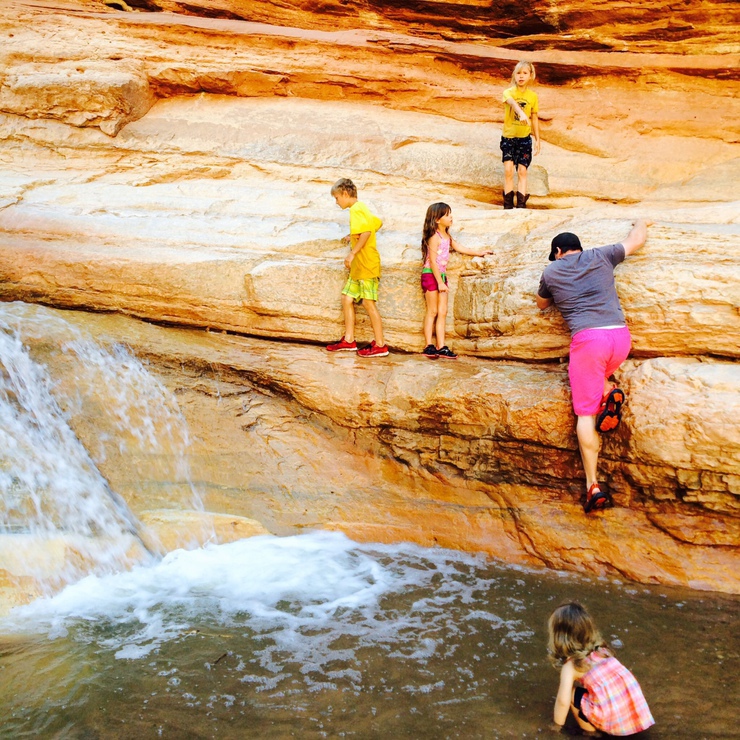 We stopped when we reached a small waterfall and just let all the kids splash around for awhile.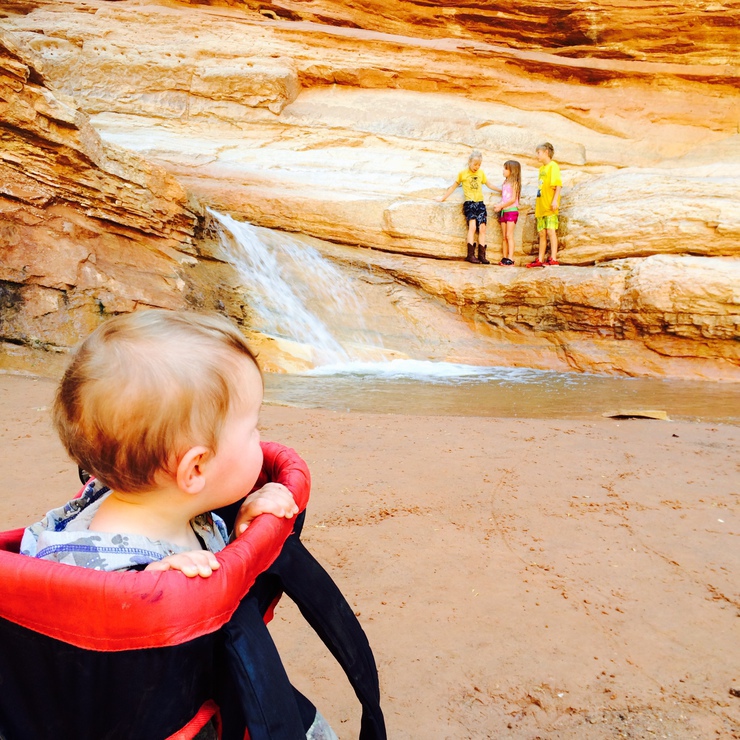 Archie was content to just be a spectator.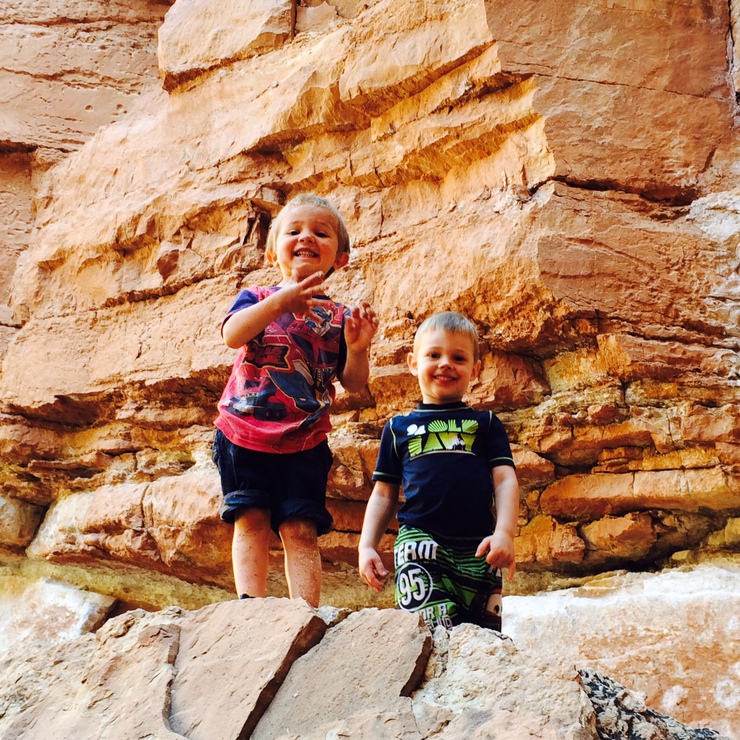 Penelope was fascinated by Hazel. She kept calling her "the baby." Penelope must be a lot older in her own mind. And I guess maybe that should be obvious since she keeps telling anyone who will listen that she's a mom and a big kid.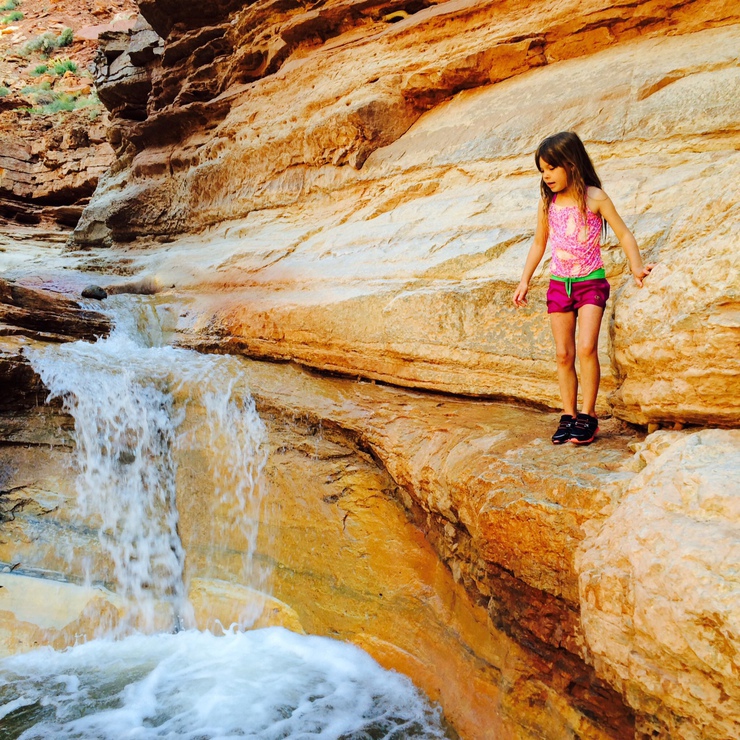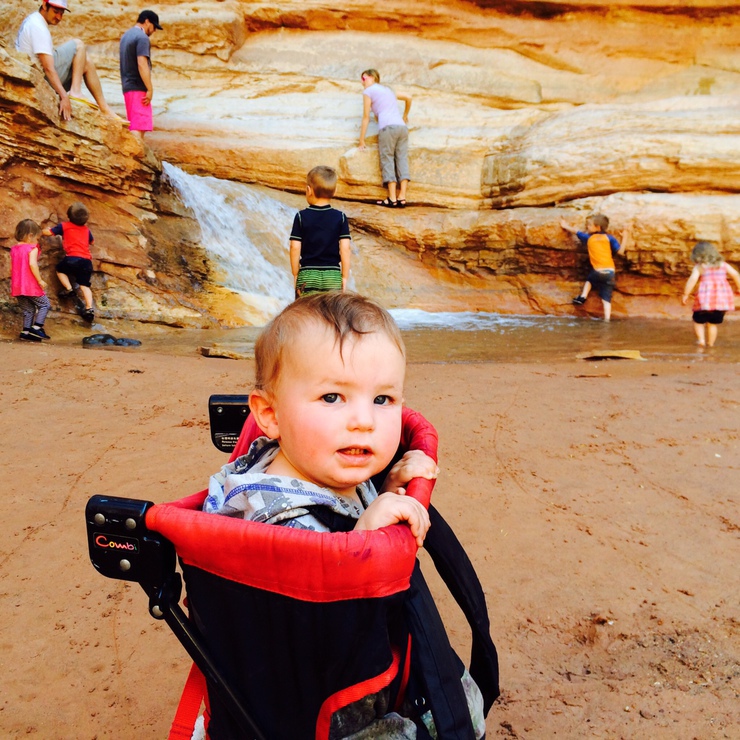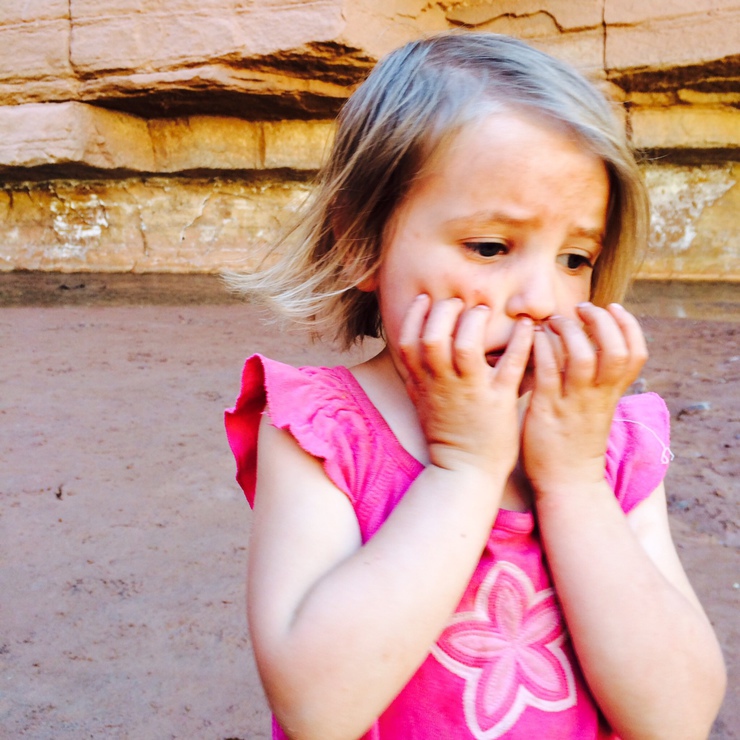 The kids found a big chalk deposit nearby. Which after splashing around in the water, was the next logical thing to roll around in.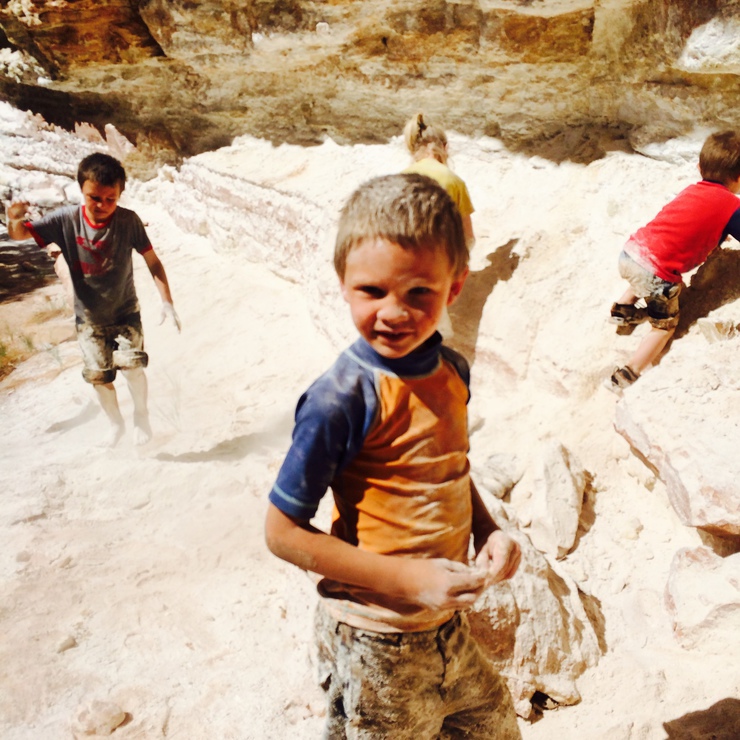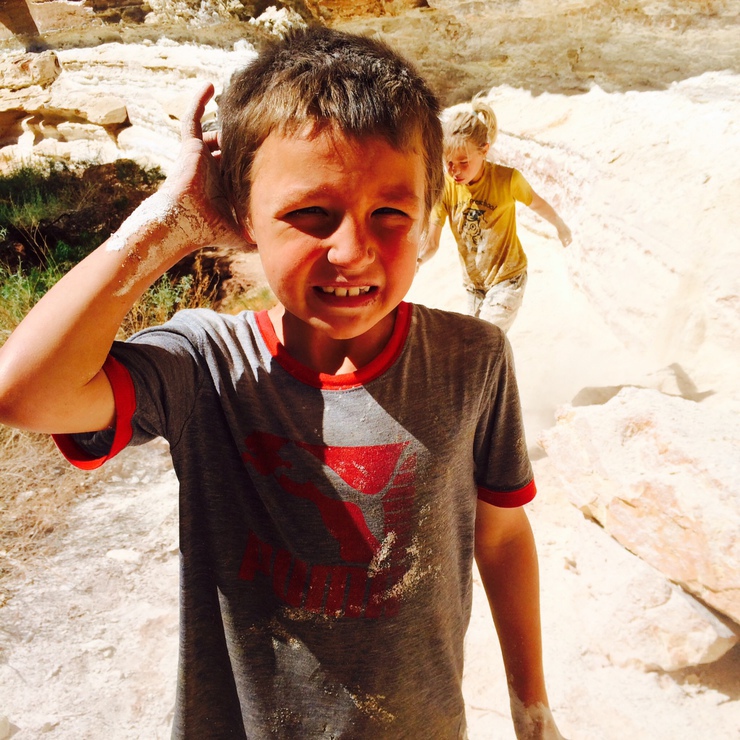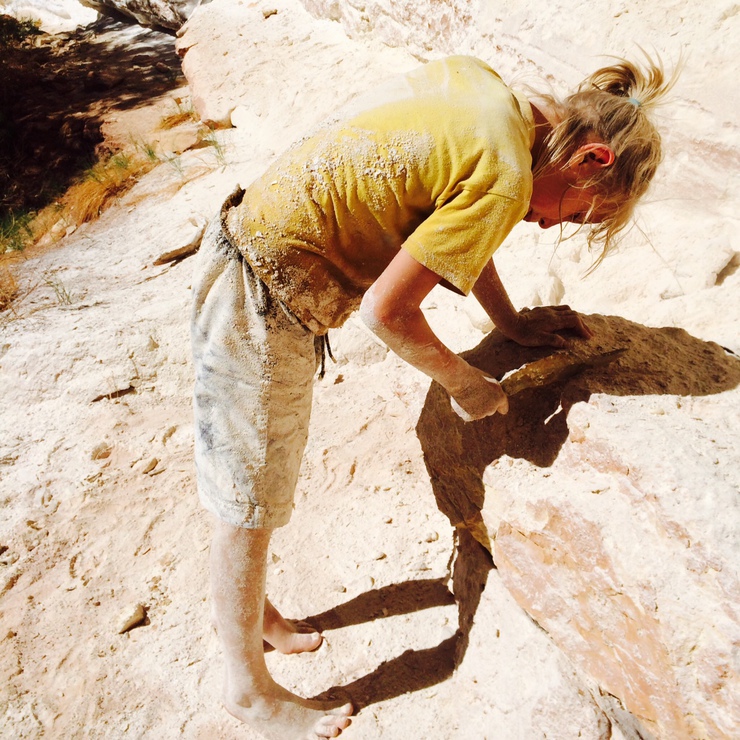 When we got back it was time to part ways. We headed home and Lyndy and co. headed for the "pallogriphs."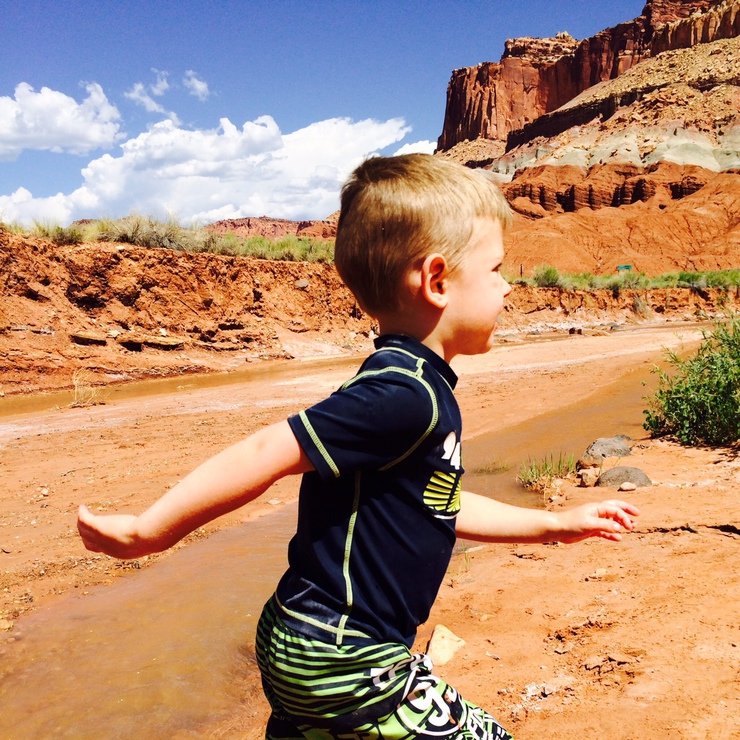 And that's all. Fun recovery week up ahead.