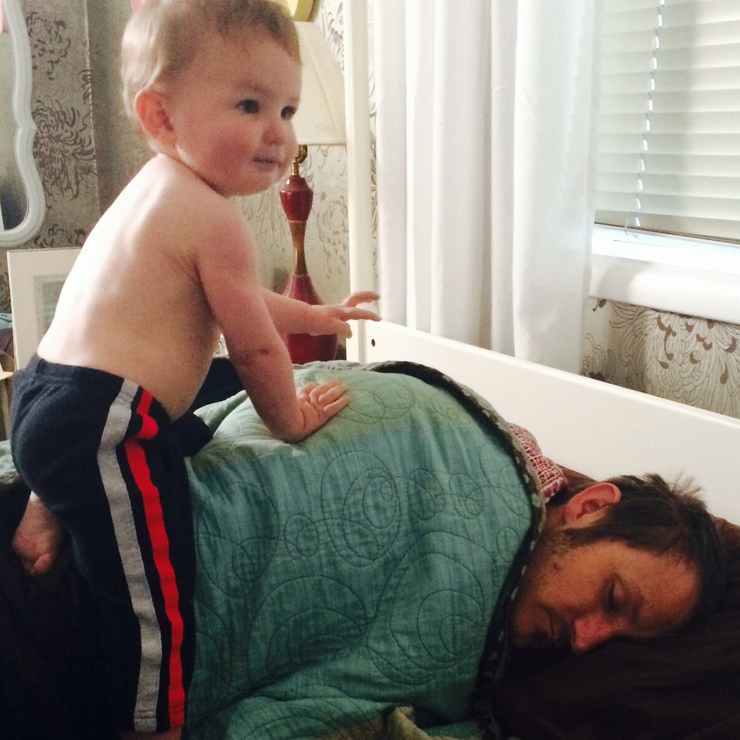 We had a busy weekend last week visiting family for Fathers Day. It meant that Woo didn't really have much of a Fathers Day, but he did get this giant bowl of cereal, at least.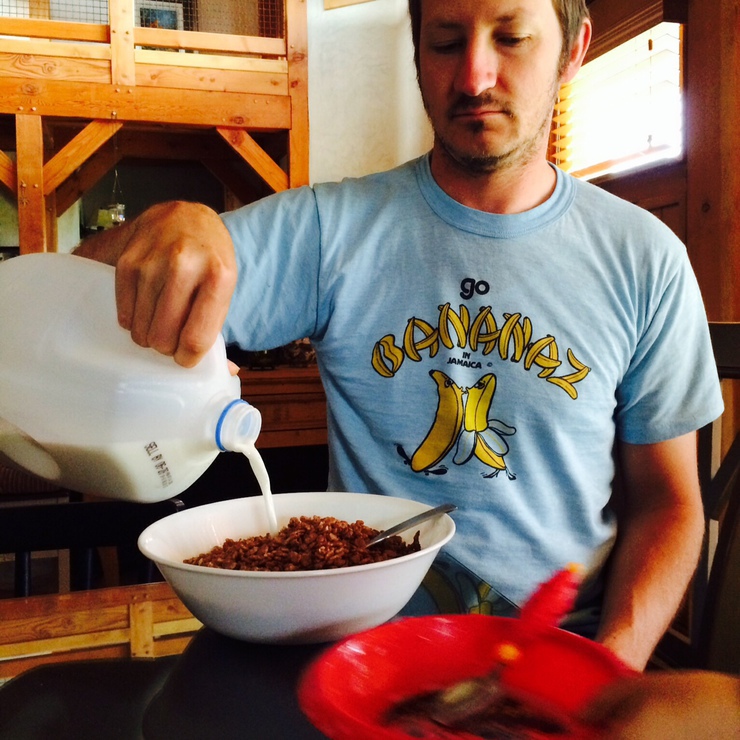 I was so tired that I fell asleep at 8:30 and slept all night. It was wonderful, but no email. So here are a couple of random things from the last two weeks.
Linus gave his first talk in Primary. I was a little bit nervous about him giving it right off of coming home from Capitol Reef, but he memorized it fine, and was excited. He was so tiny when he stood up, we could barely see him over the podium. He started out great, but got nervous and hung up on a long string of rapid "ums" and "ahs." I had to feed him a few words from the back row to get him back on track. He had no idea that it was me that had helped him. He later told me that it had been his primary teacher.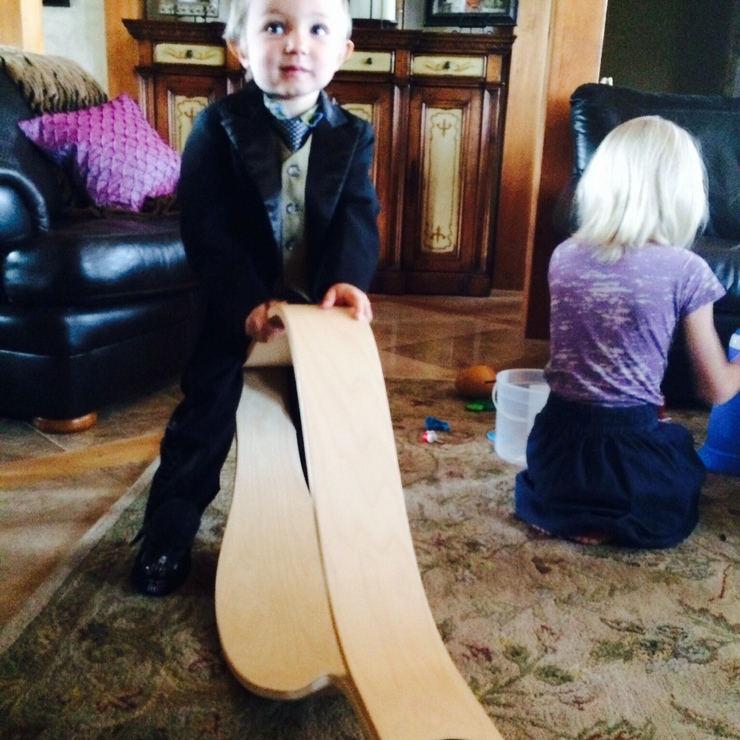 Linus (eyeing the cantaloupe): Dad, will you cut some antelope for me?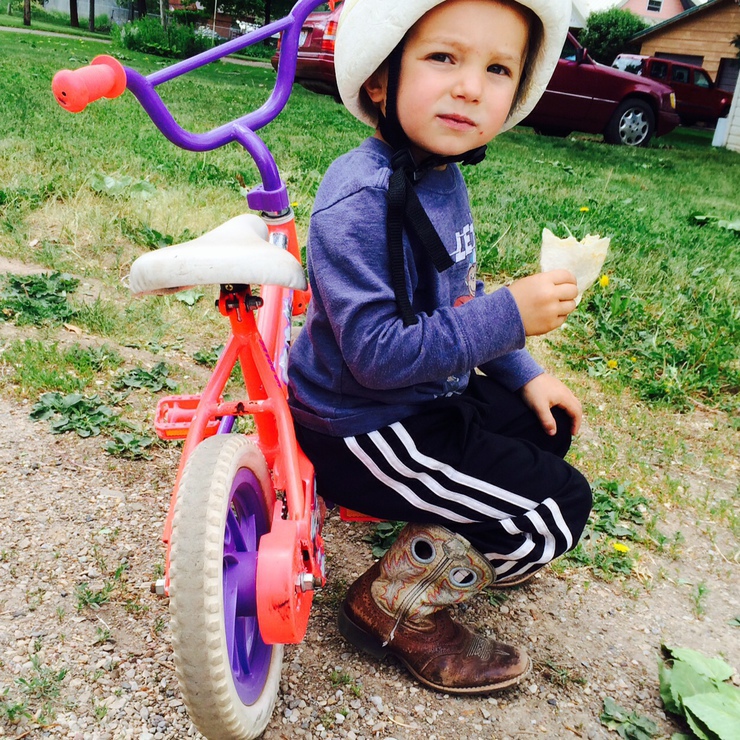 I rarely (never?) put sunblock on my kids (I have my reasons, but will spare you right now), but the kids think it's cool. This is how Linus asks for it:
Linus: Mom, I wish we could get some sunburn right now.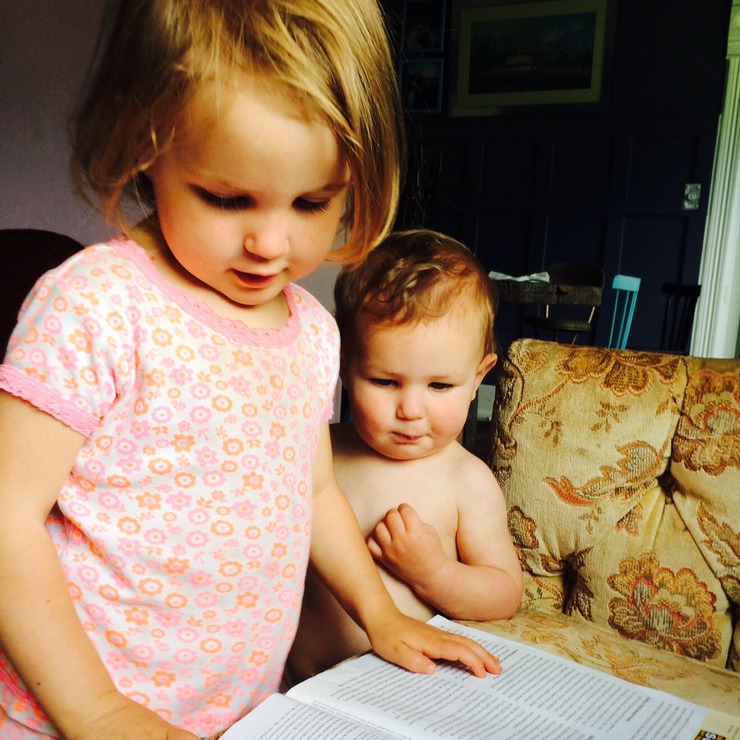 Archie has decided he's too old to eat food that's been cut up or torn into little pieces. He will toss them all to the floor. He wants the whole apple, sandwich, whatever. He does well with like a whole banana, but he's obviously not there for everything yet. Another thing he's decided he's entitled to do is ambush the garbage can and fish out any apple or pear cores that anyone throws in. Pretty gross. I have to watch him in the kitchen.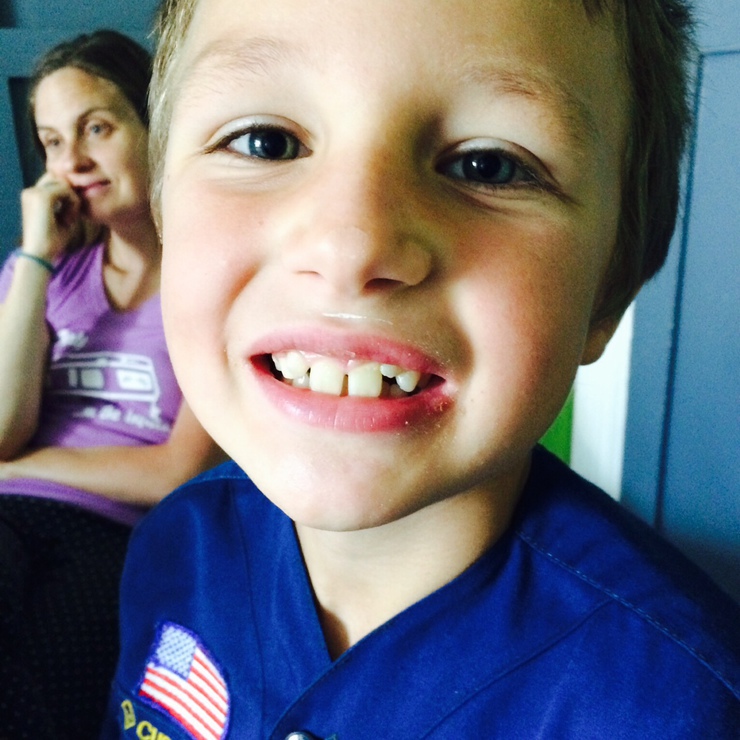 Herbie's getting pretty good on the skateboard. He's really comfortable skating up and down the street and swerving, turning, etc. He was not interested in my suggestion that he take it off the jump. (I wouldn't have been either.) Also he can ride his bike without hands for an indefinite straight-coursed period. No more counting the seconds his hands are up for him.
Moses is also working on his no-hands skills. He can ride pretty far. Woo loved this berry soul patch that he got at the BBQ.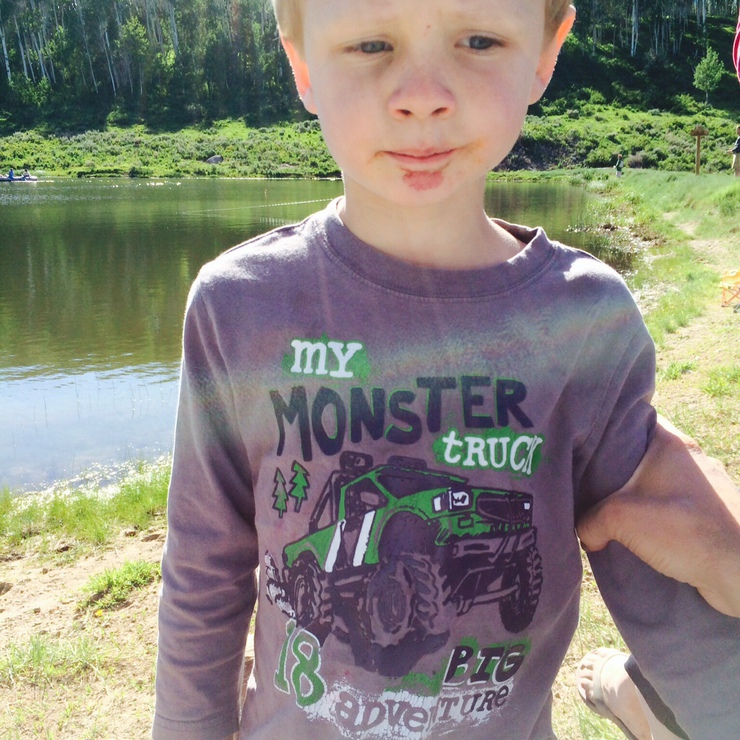 This one is a tough one to read, because it has to do with pronunciation, but I'll try. For background, I have a great-grandfather named Christ (pronounced crisp, but with a t at the end, so crist), and there was a kid in our ward named Jesus (who's Mexican).
Herbie: I know how to spell Christ (crist). Like Christ!Me: Yes.Ruby: And Jesus (the Mexican) is spelled Christ!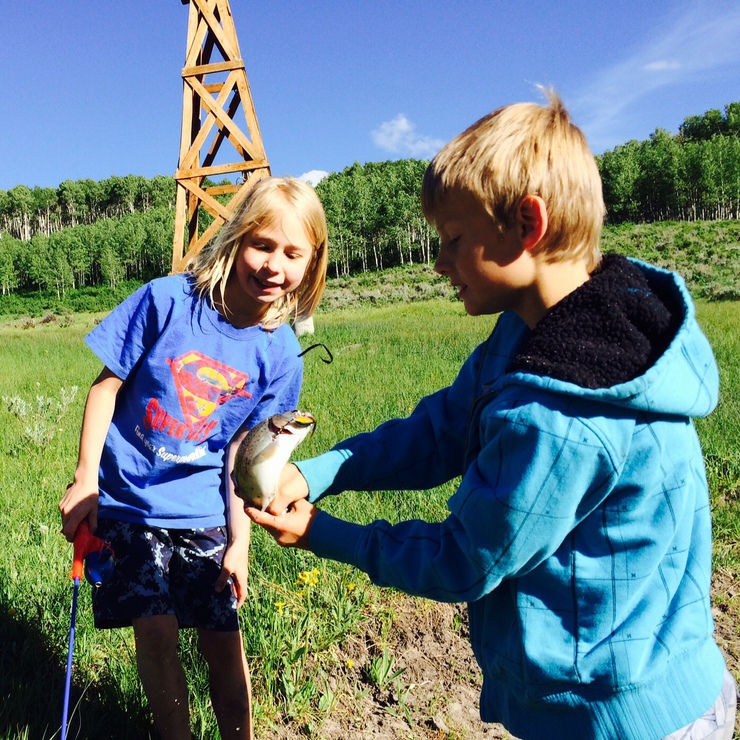 One book Ruby read last week was The Adventures of Ulysses. While telling me all about it, she kept calling him Useless.
There's still a lot my kids have to learn ...
Ruby (observing some people in the park): Those people over there were playing bad music. And then they said a prayer.
I don't get it.
Me: Hmmmm ... (A lot of things I could've said here, but decided upon:) How do you know it was bad music?
Ruby: Because it kept saying "Shut up! Shut up!" stuff like that.
Penelope: They's need they's mouth wash out with soap!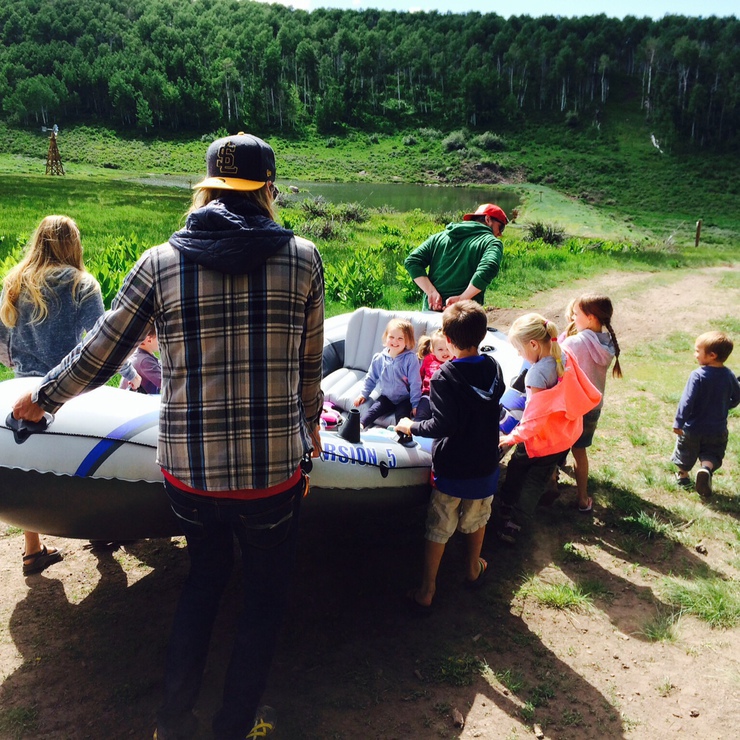 I'm sure Woo won't mind me telling everyone that he has a Brittany Spears t-shirt. He wears it oh, once every other year or so. Anyways, he wore it this week.
Penelope: Dad! There's a woman on your shirt!
Oh! That's Tyson, actually!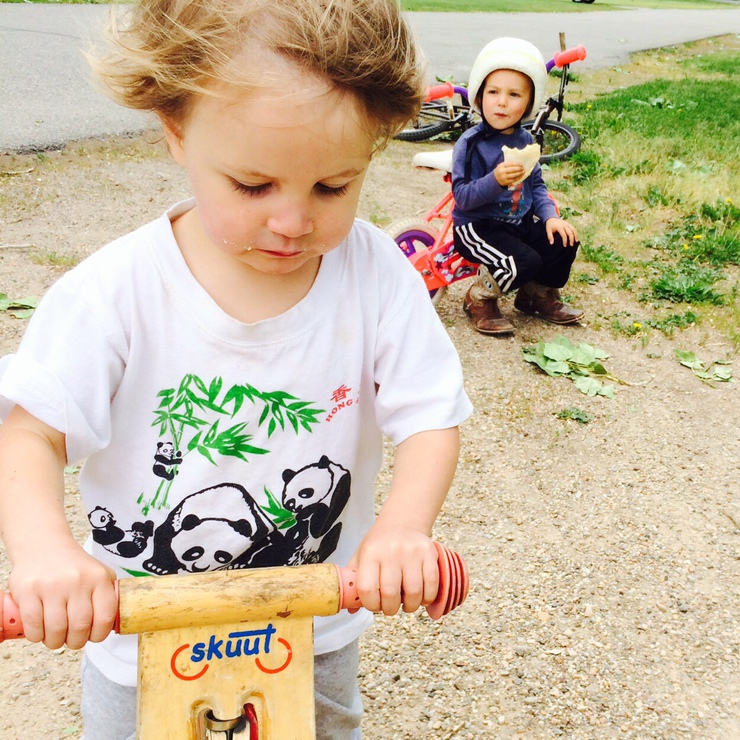 Penelope (crying): I got hurt. I need to go to jail.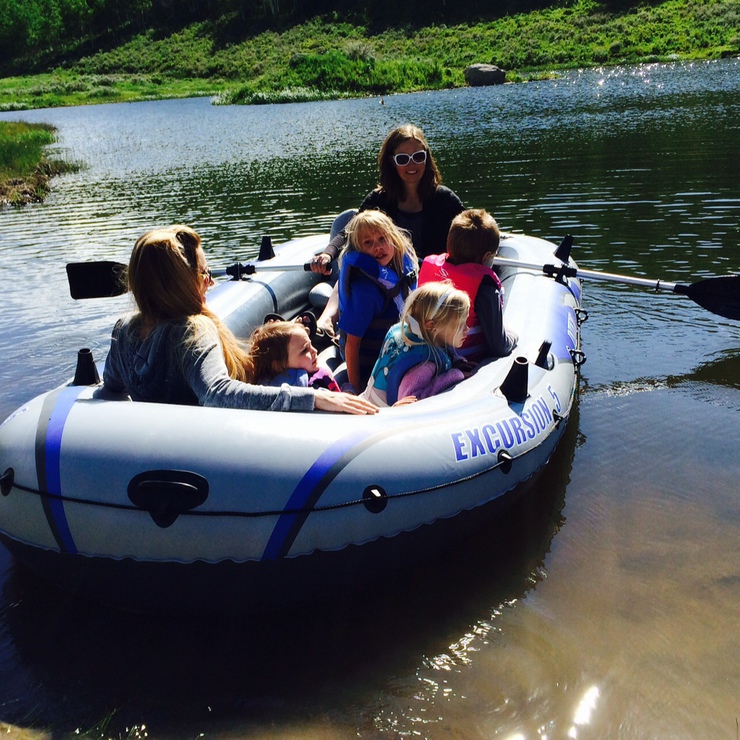 One night last week I opened the door to go up the stairs to check on the kids before bed, and a bat flew down at me. I ran back into the bedroom to Woo, and the bat followed me. I figured this was my chance to check on the kids and left Woo and the bat alone in our room. When I came back, Woo had fashioned an elaborate contraption with his pillowcase, a hanger, and a broom pole. The bat was nowhere to be seen.
Woo is a pretty reliable spider/wasp/mouse killer, but apparently bats are not his specialty, and I had to help. Neither one of us was excited to see the bat again, but it was decided that I would harass the bat out of it's hiding place in a cubby while Woo waited with his homemade net. I poked at the basket in the cubby, expecting a bat to fly at my face any second, but it never did. Bolder efforts didn't work either. Finally, I had to pull the basket completely out, with my face right up there. No bat.
Woo saw it attached to the back, and clamped the net over it. We carefully moved as one (him holding the pillowcase/net, me holding the basket) out of the room, out the front door and onto the porch. Woo worked his magic at that point to get the bat into his pillowcase, but neither one of us had the guts to get the bat out of that. We left the pillowcase on the porch over night, and in the morning the bat was gone. Whew.
In other news: someone reserved and printed out the temple ordinance work for the man I accidentally marked dead on FamilySearch. It's been a brilliant family history debut.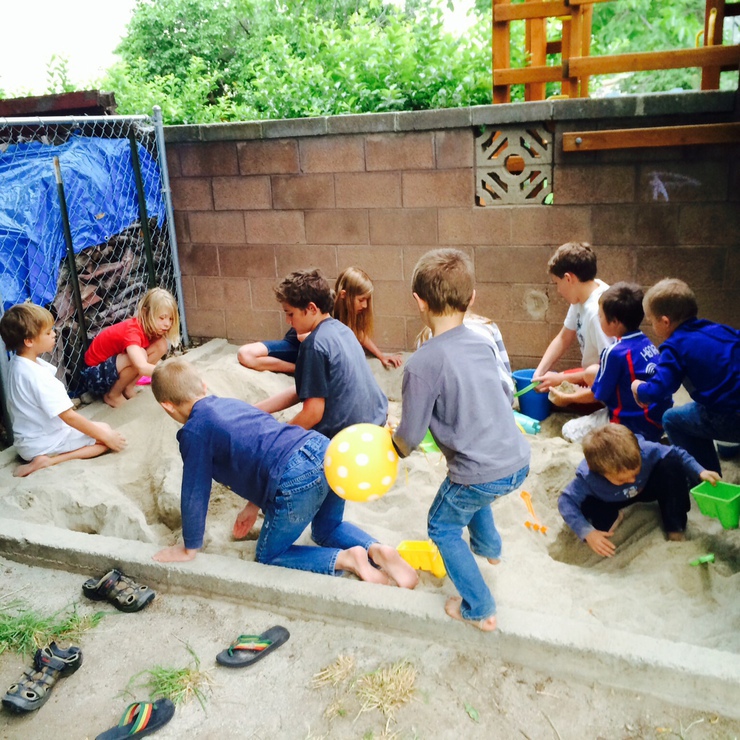 Well that's all for this week. Hope yours was great!