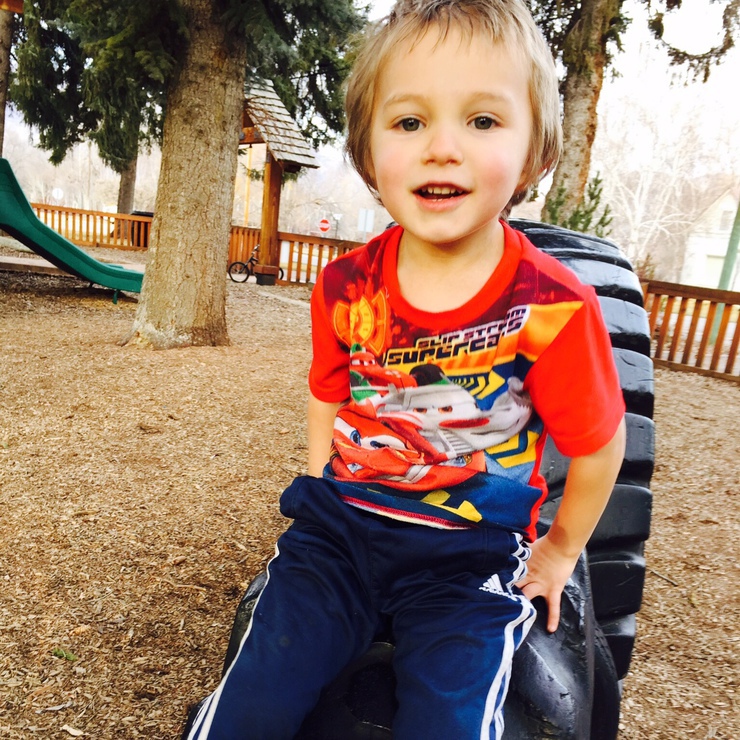 A lot has happened the last two weeks--this may not make a lot of sense. Linus turned five. We had a weekend in Park City, Valentines Day, plus everything else.
Linus was really looking forward to his birthday, and I think it went over well. His "quadrocopter" was a big hit. But he ate hardly any of his treats. I don't know if he was just so excited he couldn't eat or what. He gave away almost all of them and had to save his "strawberry, blueberry cake" for breakfast.
He's spent a lot of time pretending to be Luke and getting anyone he can to be Princess Leia, so he can save them. Penelope, however is more on a Sound of Music kick. Which sometimes works out for everyone and sometimes doesn't.
Me: What are you guys playing?
Moses: The Sound of Music mixed with Darth Vader!
And really, can't we all agree that the Sound of Music needs a bit more Darth Vader? And Star Wars needs a bit more song and dance?
Penelope spent one beautiful afternoon outside swinging a kinex case in one hand and a dollhouse with handle in the other while singing, "How do you solve a problem like MARIA?!" at the top of her lungs. But sometimes she likes to sing, "How do you solve a problem like THE CHILDREN?!"
When I ask who she is, she says, "Maria! I'm going to save the children!" Which is her way of saying babysit or watch. Whenever I leave to go somewhere, she and Linus ask in a panic, "But, who is going to save us?" The answer is usually Dad.
Which reminds me... when we were watching the movie Penelope was very worried in the scene where Maria walks around in the dark alone. She kept asking why she wasn't in bed. When the Captain showed up, she asked, "Is he going to tell her to get in bed?" I said, "Yes," and she was finally able to relax.
Good thing I thought to take a picture of Penelope with this giant glass of root beer. Too bad I didn't think to ask the waiter to get her a plastic cup with lid before she spilled it all over the place. Whoops.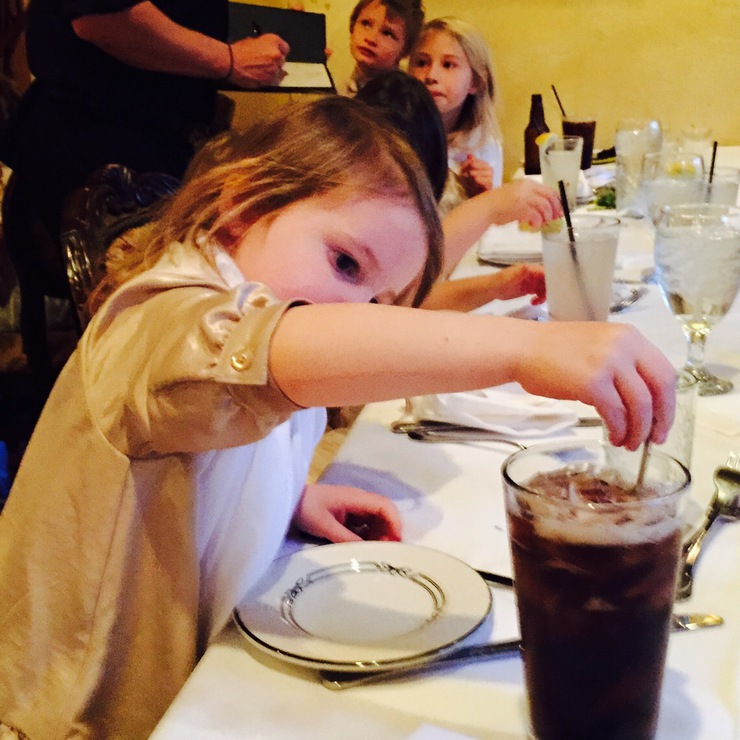 Moses and Herbie are no longer in the same church class, and Moses' teacher told me how pleased she was to find out how much Moses knows. Apparently, Herbie had answered all the questions before, and now Moses gets to. When I told Moses this, Herbie broke in, "I taught him most of it."
Moses (and his deep thoughts): I know what you do when we're asleep... Watch pictures of us!!
And when we are in school!
How did he know???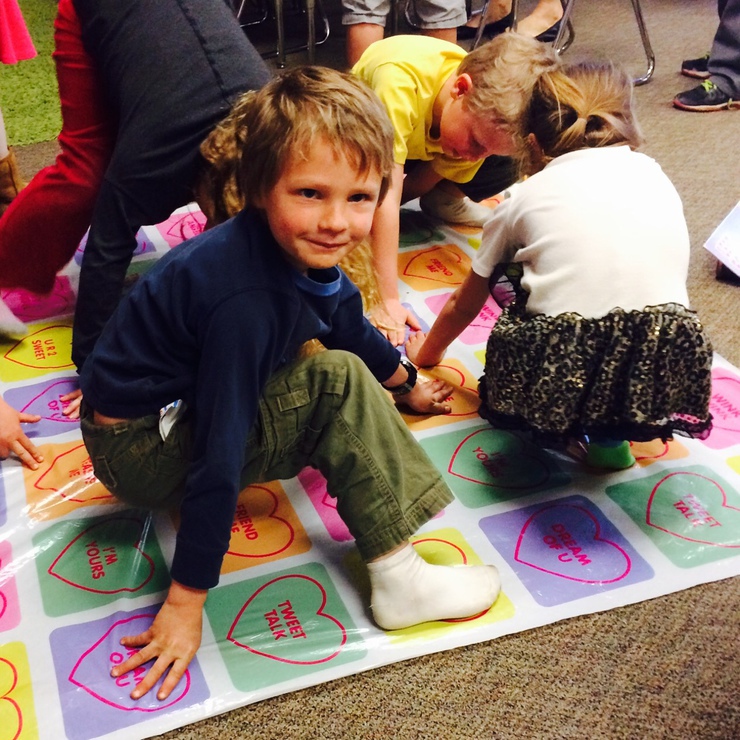 We got to help Moses' class with his Valentines party, and in an unrelated event... after we went swimming he yelled, "Look, Mom! I didn't drown!!"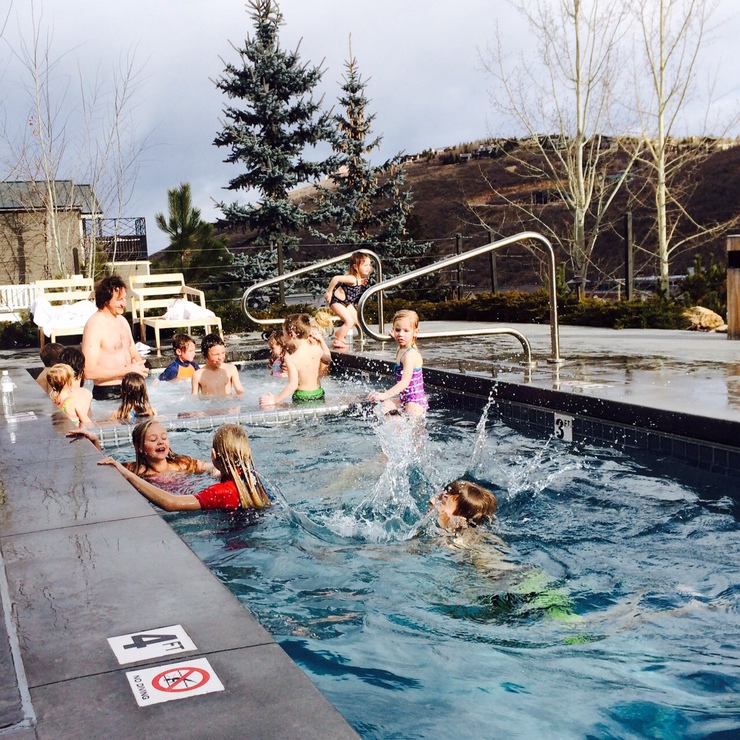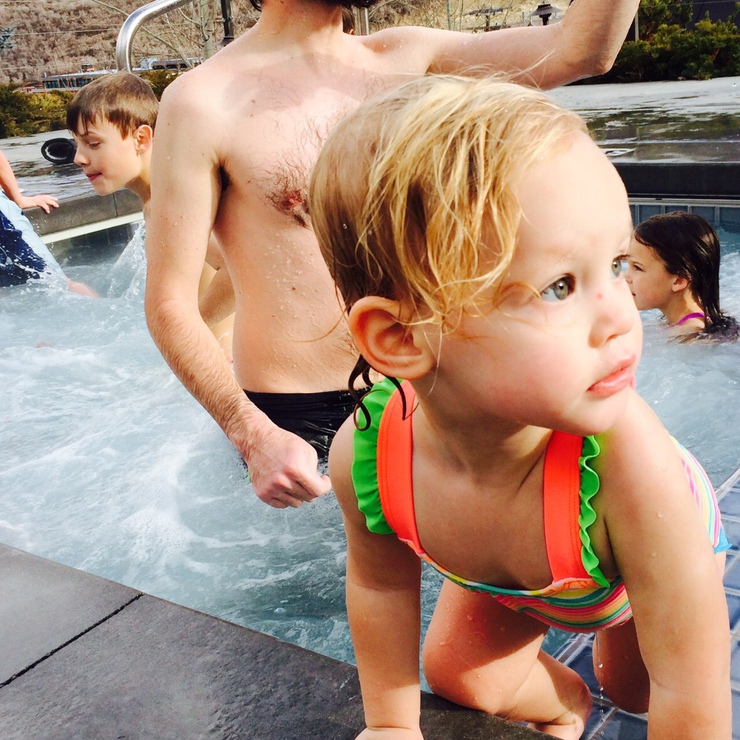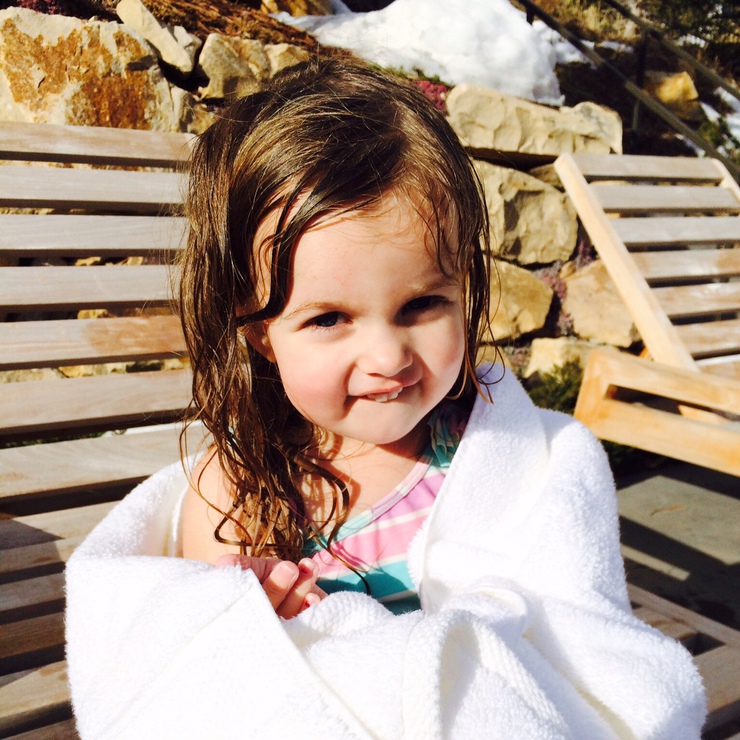 Herbie still struggles with other people's birthdays. Especially the part where they get to unwrap their presents, but getting to help Linus set his new watch seemed to cheer him up.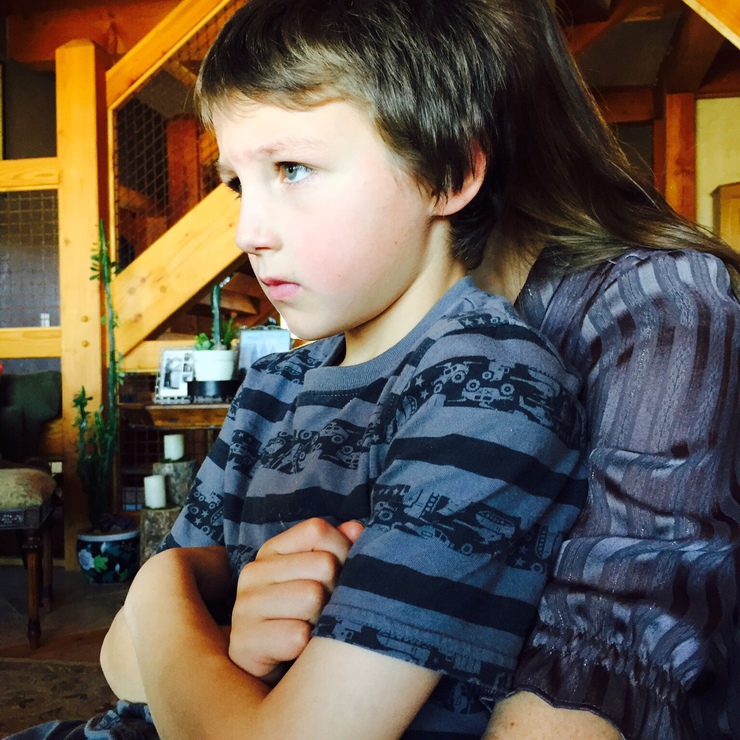 He had a really great day on Saturday. First he made his bed to perfection. Then he started on his chores before anyone else and before he was even asked. Then he was on such a roll, he wanted to do a service project for some people in the ward. He settled on writing thank you/valentines cards that we delivered by bicycle yesterday. He really picked the perfect people to give them too; they were so grateful, and he felt really good.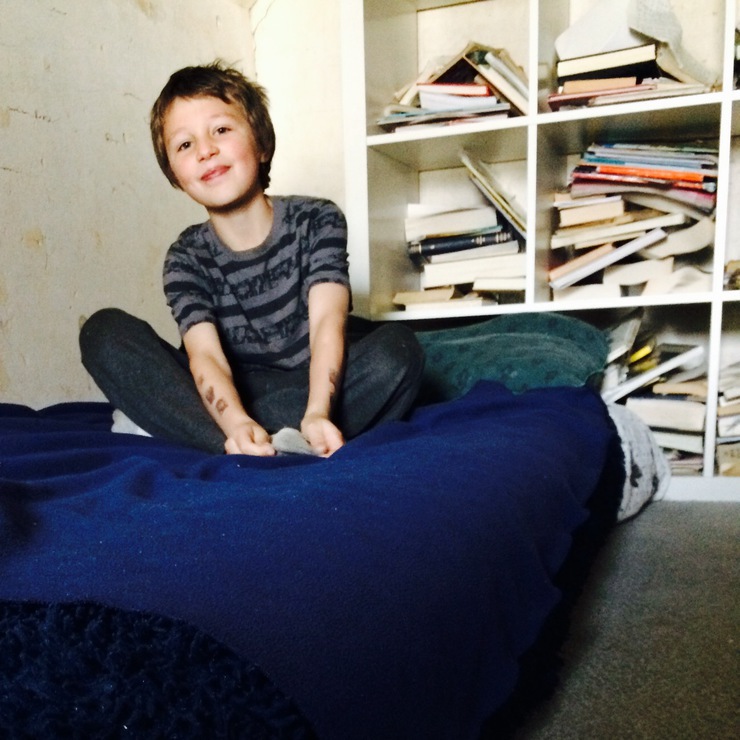 Also, he gave a talk today that he wrote and memorized all by himself with only one reminder from me--yay! And he was thrilled to see
the picture he'd drawn
and sent to the Friend on the interwebs.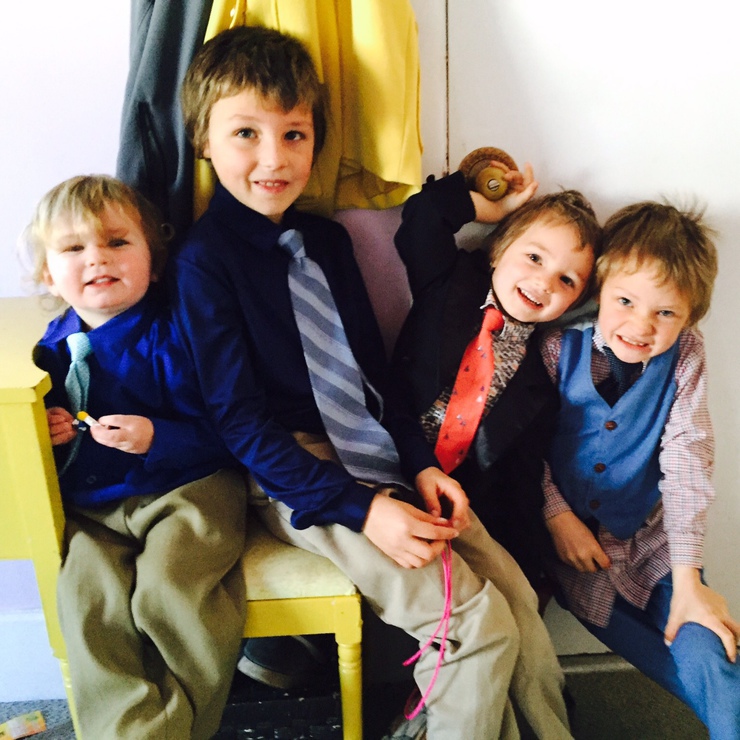 If anyone asks, Archie will say his favorite color is pink. I'm not sure he knows which one is pink, but I think it's great that none of his brothers and sisters have tried to talk him out of it, and he's obviously not old enough to be in school and have everyone shoot him down for liking a "girl" color. Let him like his pink for as long as possible, I say.
Marcus: Marco!
All other kids: Polo!
Archie (3 seconds later from the wall, so pleased to be a part of the game): Polo!!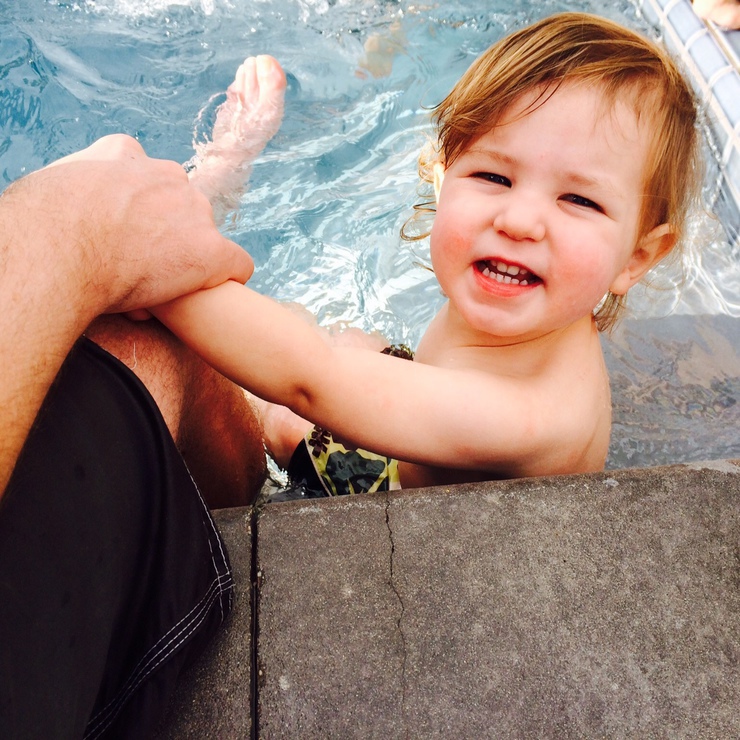 Archie started tattling this week. Woo: Oh good... I guess that's an important milestone?
Woo (helping Archie repeat after him for scriptures): And it came to...
Archie: PASS!
We know Archie wants to read The Very Hungry Caterpillar when he asks for "the food one!" I think that was always my favorite part about it too.
Archie can hold onto the lowrider. No more baby carrier to the park!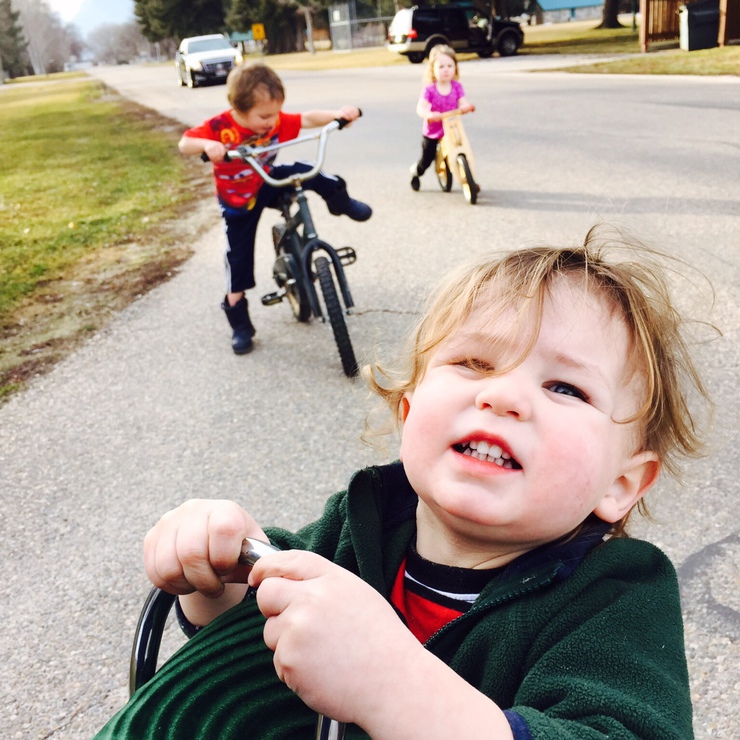 Ruby came home from church with a list of ten goals she has for her life. She had some ones we've always known, like "go on a mission," and also some fun ones like "not eat too much meat." Which, really may be something she needs to watch out for. She sure does like her meat, and we probably had to tell her she'd had enough of the steak I made for Valentines Day.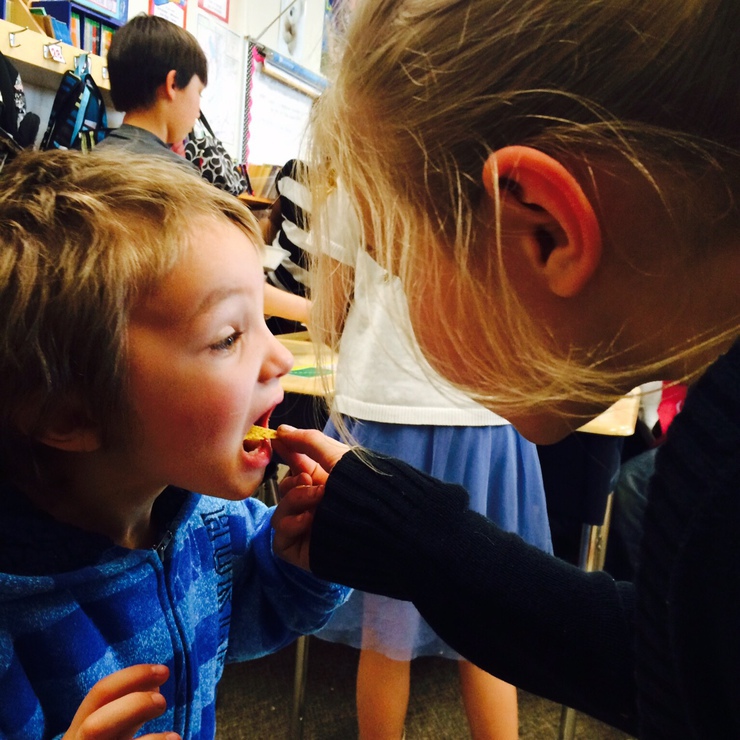 Speaking of Valentines Day, Woo got me a chip maker (and some chocolate). I made potato and carrot chips for dinner which were a huge hit. In fact, the kids even ate extra asparagus spears to eat more. (Although, Linus and Herbie swear that they like asparagus anyway.)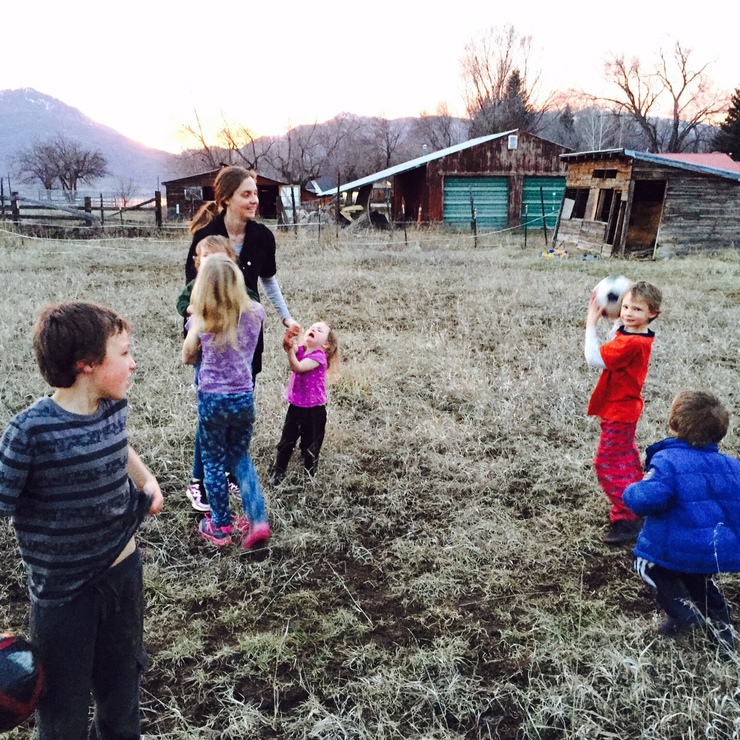 Working at home from the couch's not always the walk in the park that you'd assume. I certainly couldn't work from two laptops.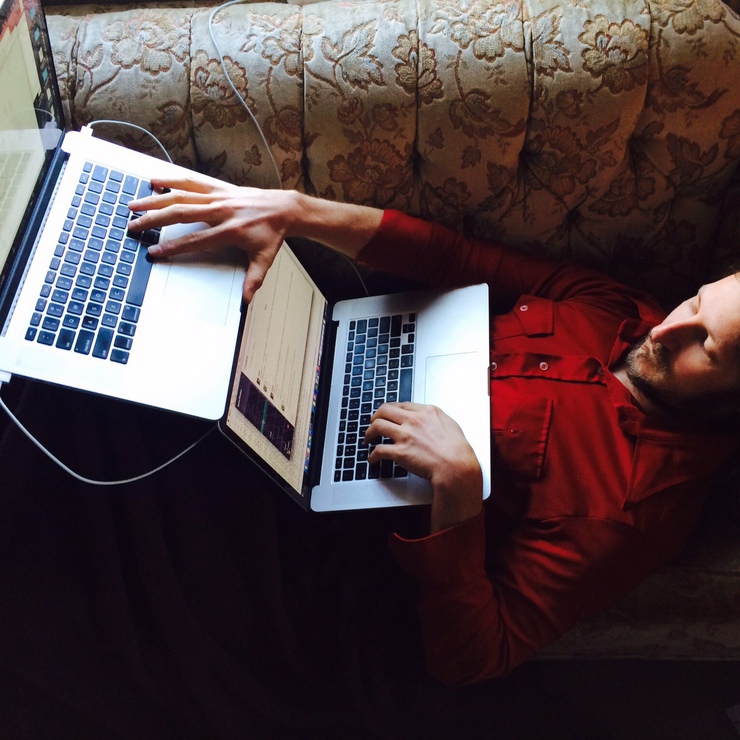 Well, that's about it. Hope you all had a great week!