We went all out on the last day of summer with a day at the pool, Little Cesaer's Pizza and back to school night. Woo worked some more with his waterproof case and discovered he can take pretty good underwater videos if he focuses the camera above water first. He even shot himself taking a few backflips off the diving board.
Ruby got the teacher that goes all out in decorating her room. This year the theme is Peter Pan and the kids could've spent all day in there. I can't even remember everything, but let's just say, other than the blackboard and desks, it hardly looked like a classroom.
Ruby's really taken to brushing her hair really well every morning, and has even worn lipstick a few times. Am I supposed to outlaw that until junior high or high school or something? I'm just glad someone's getting some use out of it, because I never was going to.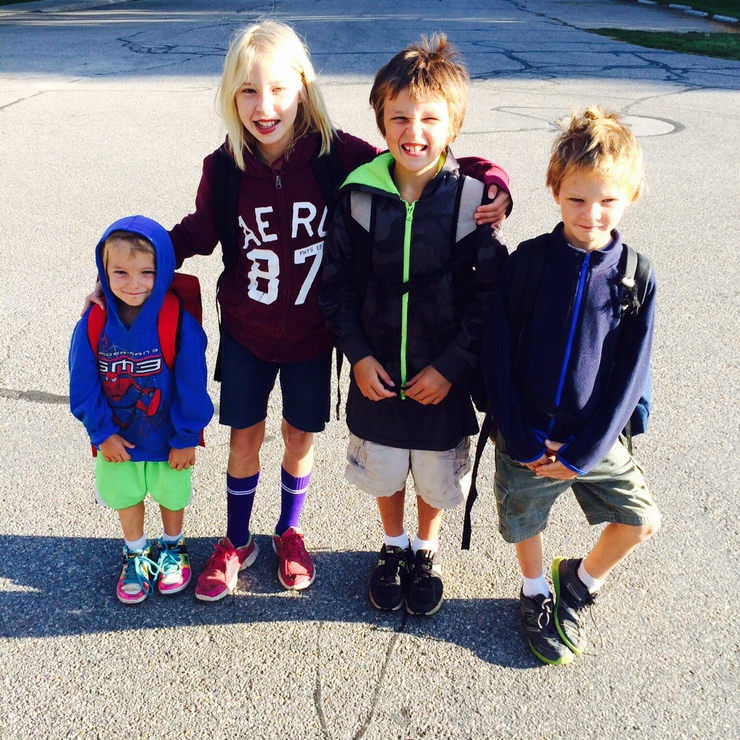 All the days this week were early-out, which always makes me think--why don't they do this all year long??? This is the perfect amount of school for kids this age. One afternoon we had most the little boys in town with their bikes, riding off our jumps. While they were here, Ruby finally got the guts to ride off the jumps, and has been doing it ever since.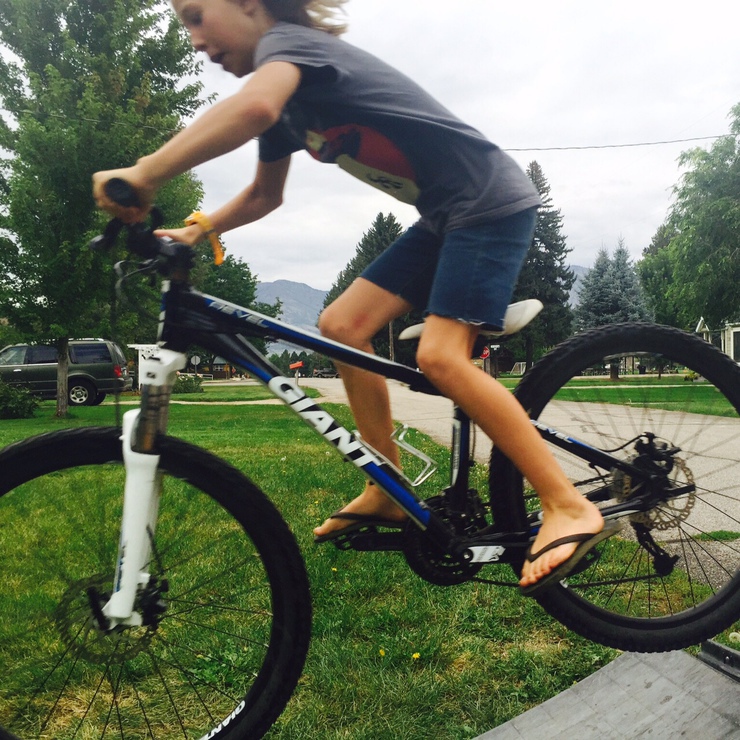 Linus ran in super excited to tell me that a "big kid" had said, "Look at that little kid take that jump!" referring to him. Linus actually starts school this week. They just like to torture the kindergarten kids here by making them wait that much longer. Woo taught Linus to tie his shoes in about five minutes, and Linus has it down perfectly. I've never seen a five year old tie shoes so well. He is very careful and deliberate in almost everything that he does. He brought home a carrot he colored today, colored perfectly between the lines.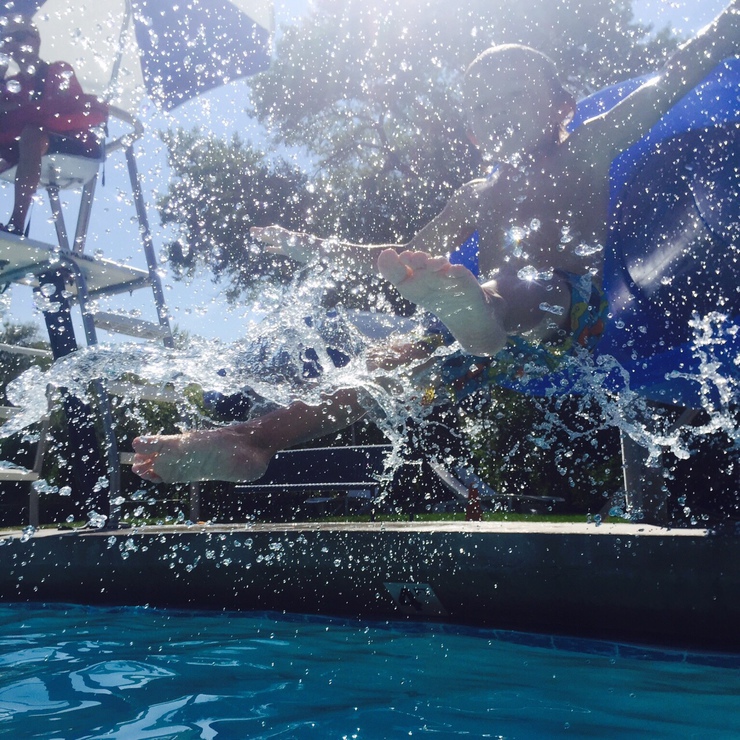 Woo sometimes claims that Archie and I have the same personality. I wouldn't go so far as to say the exact same, but there are definitely similarities. I had to chuckle when my dad said something when he was here and Archie and I had the exact same reaction at the same time. A little giggle and then an "oh."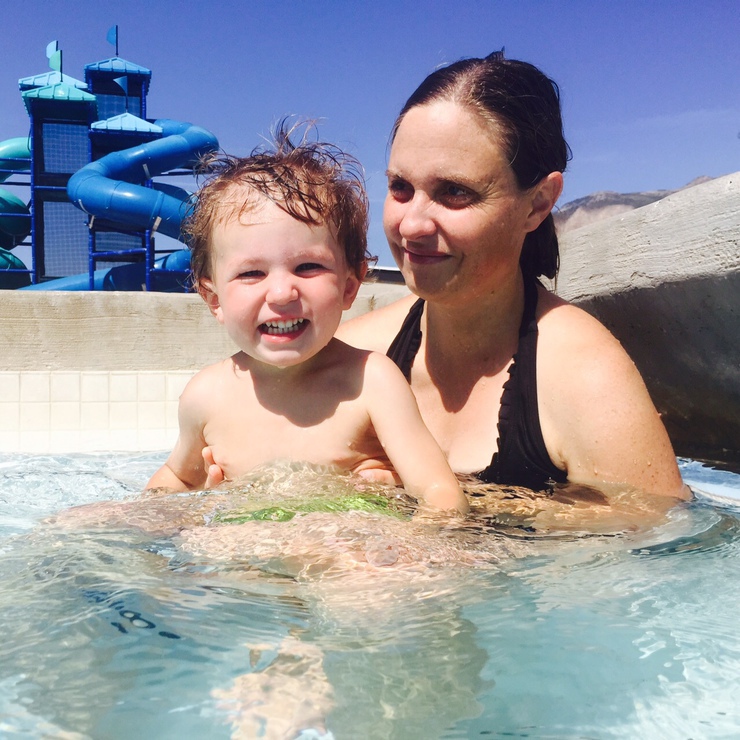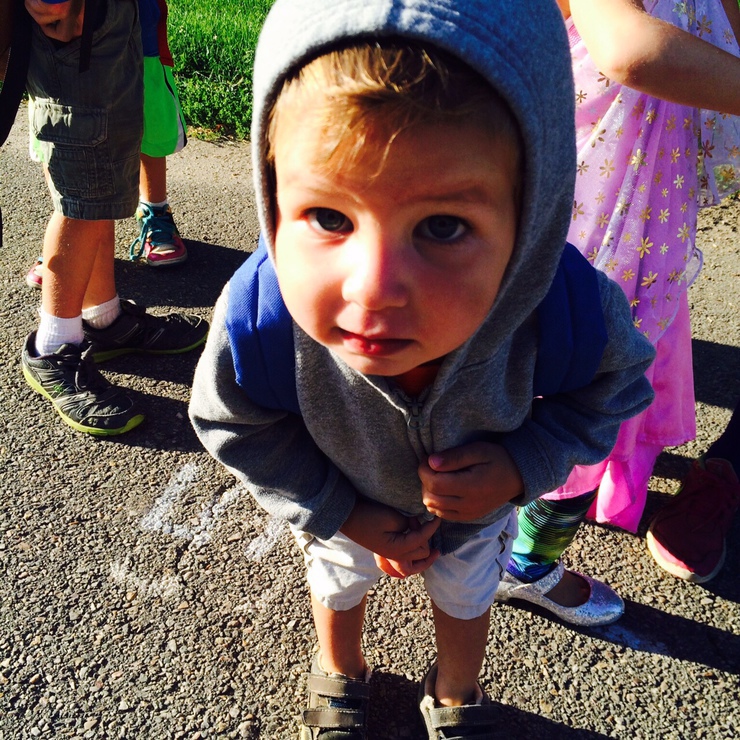 Me: How was your first day of school?
Moses: Way, way easy. Easier than what we did in first grade.
Except the coloring. The coloring was pretty hard.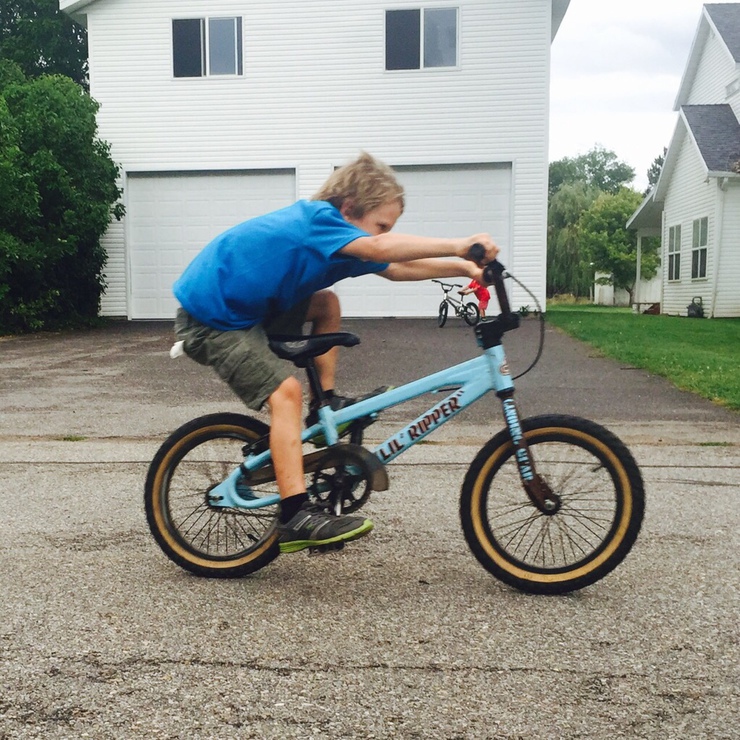 While filling out his get-to-know-me pictures, we discovered that Moses weighs 49 lbs and is 49 inches tall.
Me: And the square root of 49 is 7--you're 7 right now!!
Then Woo danced him around the room singing about "so many sevens."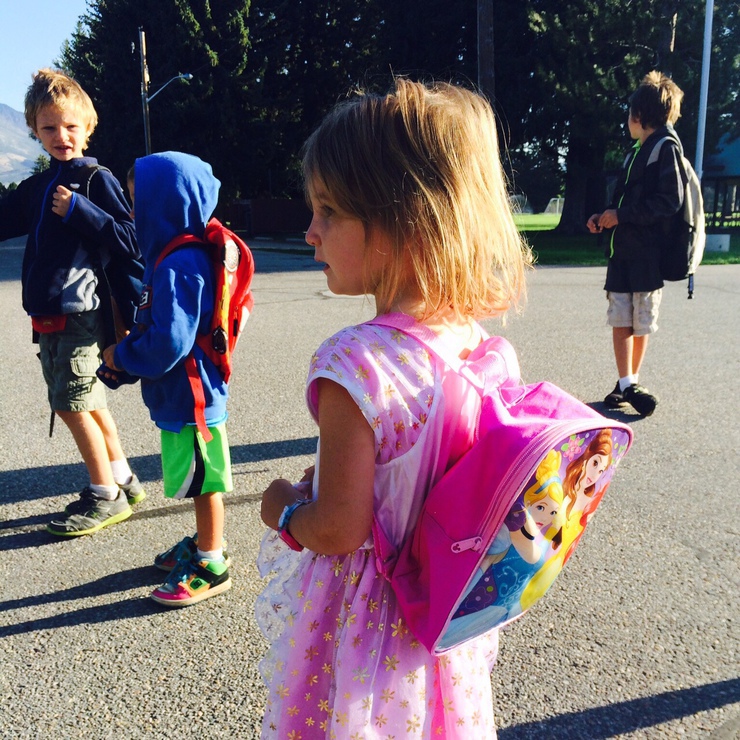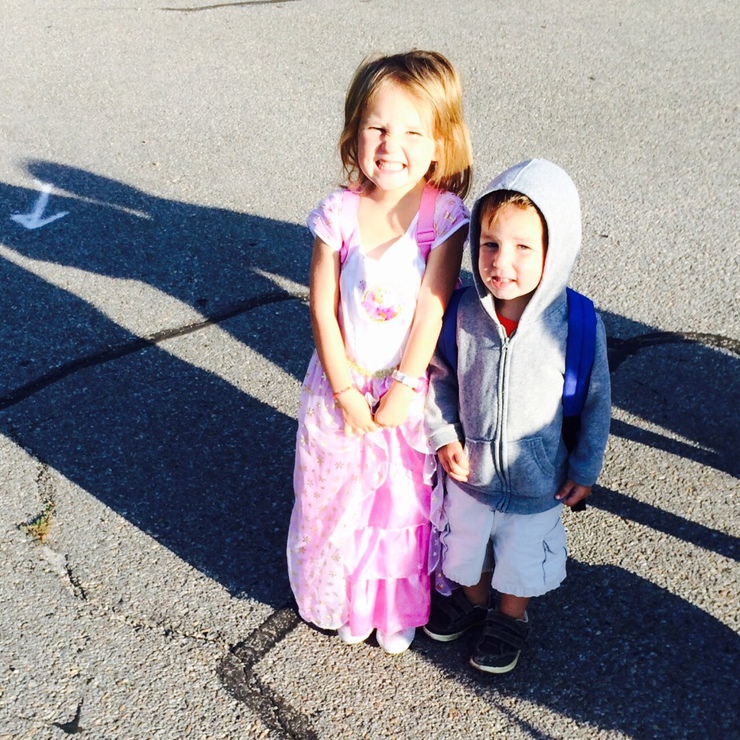 Herbie and Penelope were arguing about the all important issue of who knew Spider-Man best.
Herbie: Oh yeah? What's Spider-Man's real name?
Penelope: Peter!
Herbie: Ok. How did Peter get to be Spider-Man?
(short pause)
Penelope: He changed his clothes!
Everyone but Penelope broke into a laugh which effectively ended the argument.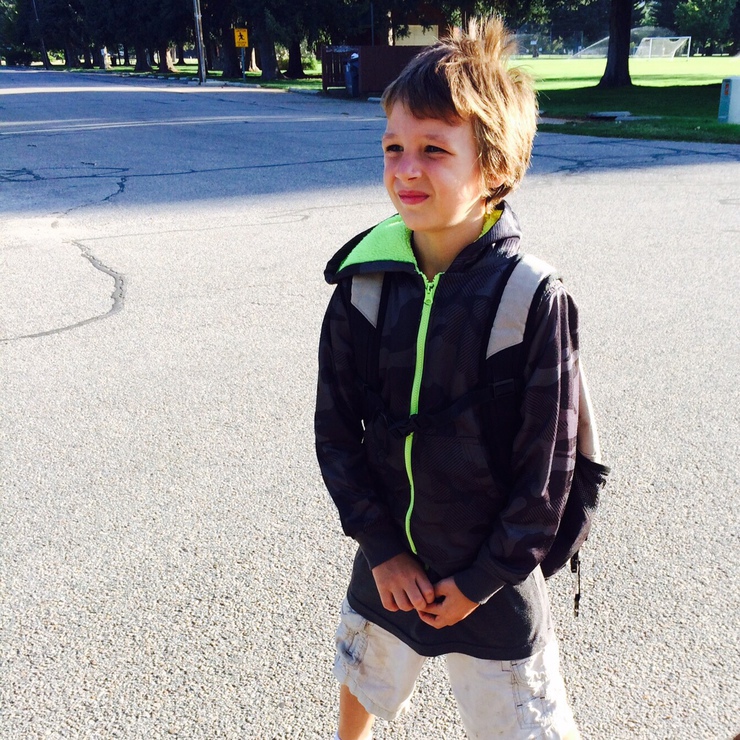 Herbie came home telling us he's the second fastest runner in the fourth grade mile. We've never known how fast Herbie is because Ruby's always been faster (and older), but it looks like he's following in his big sister's footsteps.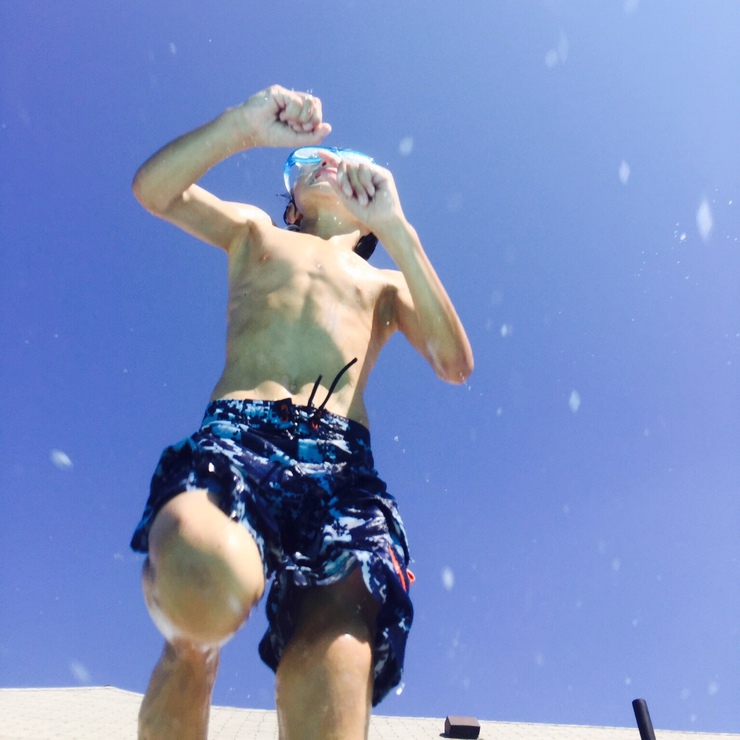 Woo was superman yesterday, cleaning his side of the bedroom, putting away camping gear, repairing the porch and installing a solar light up there (with Herbie's help), setting up a charging station on my bedside table for my phone and laptop, sitting down to the table for dinner early, staying with sleeping kids while I went to the temple... Until about 9 PM, when he decided to tackle his office (which he rarely uses anymore) alone. Mice. At some point. Woo is super sensitive (allergic) to all animals, and has been having a hard time breathing since. He did manage to give us all wonderful back to school blessings today, and I'll get that place sanitized tomorrow.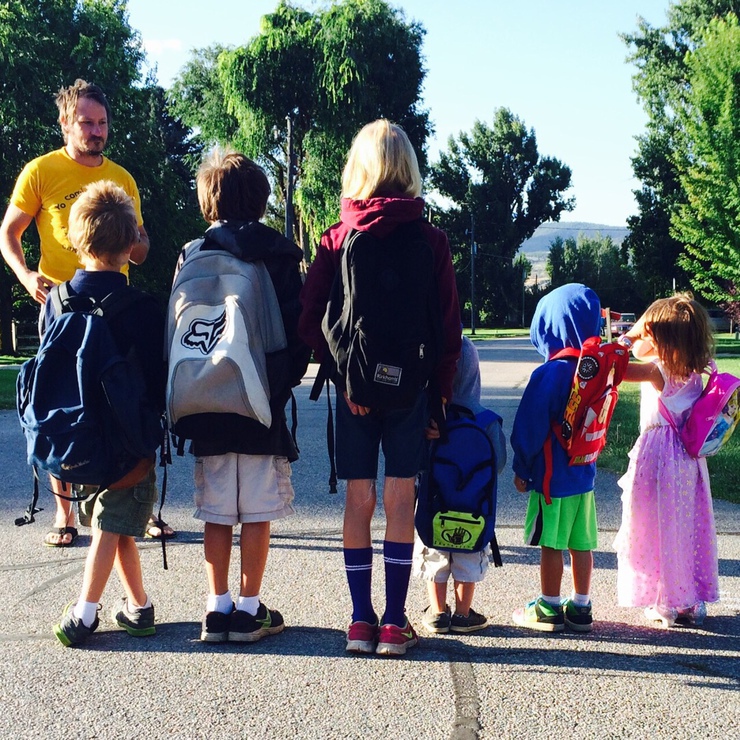 Well, that's it. Hope you all had a great week!