(This post is a little photo barren. Most of our pictures were of kids posing with their passports, and I decided not to post those to the internet. Sorry.)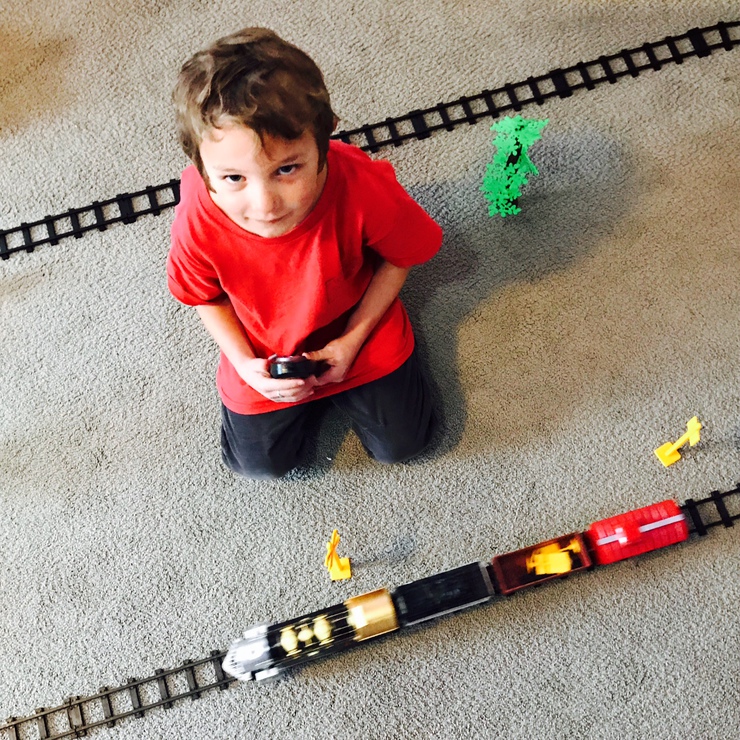 Linus is seven. All his dreams were fulfilled when he opened his electric train "like Uncle Kurt has." And... that was the only good day of his week. He's been pretty grouchy, staying home one day this week with a low fever and a headache, so I think he just hasn't been feeling well, without being full-on sick. But today he was the only kid that did everything I asked the first time I asked, which was pretty awesome.
Ruby had her maturation program and junior high registration. We skipped out on the jr high registration and got lunch (since she won't be here for junior high next year), then ran back to the school for the maturation program. While we were getting lunch we saw the school secretary who thought we were skipping the maturation program. She laughed because after daughter three she skipped them and took whichever next daughter was in 5th or 6th grade to lunch for a much better talk, and I thought, yeah... WHY am I not doing that?! It made the maturation program that much more painful knowing the other option. But, Ruby and I did have a good time before that :).
Archie: When I grow up I'm going to be a good dad.
Me: You are?
Archie: Yeah.
Me: What are you going to do to be a good dad?
Archie: Oh. When my wife goes to the temple, I'm going to go with her.
Archie: I don't go to school yet; I'm too cool for school.
Herbie did all of the train set up to help Linus. He read all the instructions, unscrewed the battery case... so nice to have kids old enough to figure things out and help the younger ones (and be excited about it). The weather was warm this week (40s, one day in the 60s), which for Herbie was shorts weather. He and Moses also got out and threw the football around together, which they've both been missing and is good for them.
Moses has been noticeably nicer and more obedient, patient, etc. this week. When I pointed this out and mentioned I thought it was because he was stilling feeling good from bearing his testimony on Sunday, he agreed and told me he wanted to do it again; he already has an idea for next testimony meeting.
Penelope has had a lot of friend time this week with a friend whose mother's in the hospital on bedrest with mono-mono twins. This friend is an oldest child and Penelope is used to ruling the roost with Archie so there have been a few heated debates about what to play next. To hurry things along, I just put on some Primary music, and before the first song is over, they've worked it out themselves.
Woo has been working on an ooTunes update (remember that?!?). I guess he finally realized it was never going to be perfect, just get the necessary updates out. He's had some people testing the beta and he's very close to releasing the real thing. Also, much to his shock and disbelief, we got all the passports in the mail this week. Now he can worry that we'll never get visas.
Oh yeah, and he had a work party at Brighton where he did a front flip off a cliff (not into powder), and jarred his neck. He has to turn his whole body to look at me--no more exchanging knowing looks on the sly.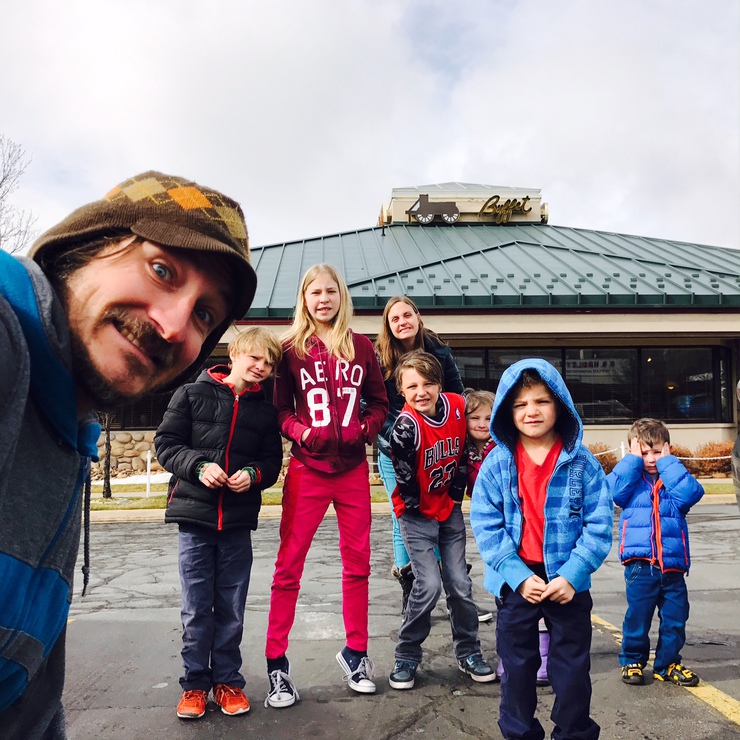 And! On Saturday we met Mom and Dad at Chuck-a-rama for Linus and Moses' birthdays--guess we'd forgotten it's pretty fun for kids. All the slushies and ice creams covered in marshmallows you can eat (or your parents will let you eat), and a pizza dinner with Woo's family afterwards. We've eaten pretty much all we can handle.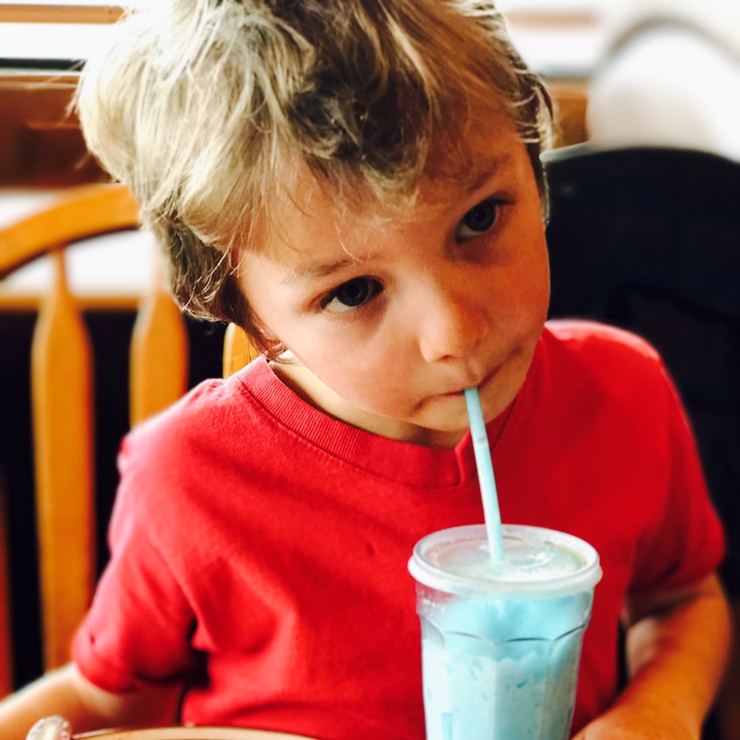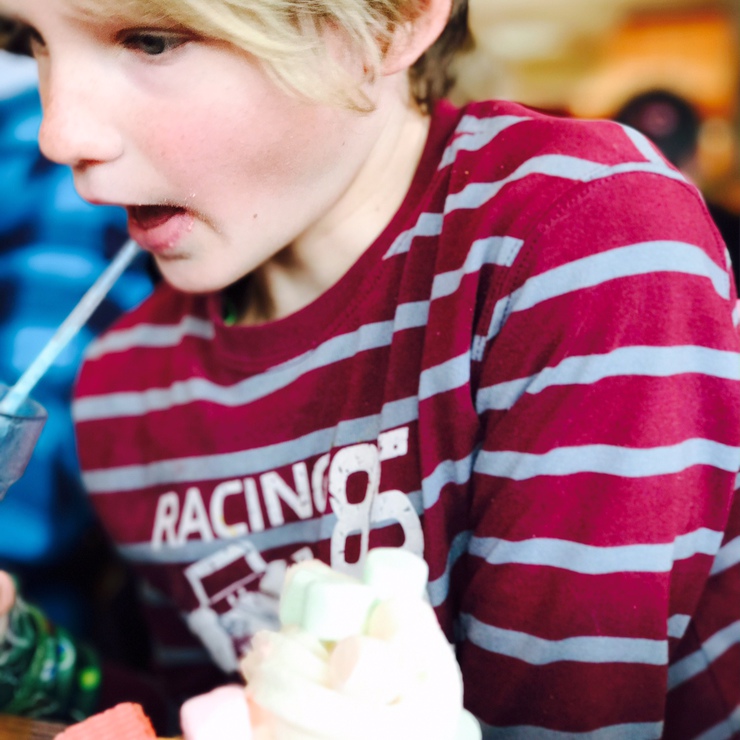 Hope your week was great!
Love,
Chelsey