School started! The good news is the kids love it, even in Portuguese. Everyone has someone who speaks a little English (except Archie and Penelope), but they all seem to feel comfortable and are excited to go back every day.
There is a lot for me to like. Mostly the schedule. Everyone comes home for lunch. Moses, Penelope and Linus have an hour and 45 minutes off at noon (Archie is done), and about an hour later Ruby and Herbie show up for two hours.
Ruby and Herbie have had 5 hours of school before lunch and sometimes head back for another hour and a half, but sometimes don't (That will probably change in a week or two. Ruby wants to join the sailing club and Herbie the basketball club, and the school is arranging for a Portuguese tutor, so that'll take two more afternoons).
Ruby and Herbie's schedule is kind of fun. It's not like the junior high or high school schedule we're familiar with. It actually reminds me more of college with different classes each day and on a small campus with several buildings.
I like it because we spend time together during the week besides the get-ready-for-school rush in the mornings or the everyone's-had-a-long-day-at-school evenings. Also, the kids' time at home is kind of staggered. I get a few at a time and I feel I can address their individual concerns better.
The night before school started Archie and Nellpea wanted to go to bed early so they could go to school sooner. "Mom! Do bedtime short!"
Penelope always has someone holding her hand or her shoulder on her way out of the school building, but then she says she hasn't made any friends. Until Friday. She came home feeling like she'd successfully communicated at recess and spent the rest of the afternoon speaking half Portuguese, half English.
Linus and Archie had false starts. I sat in on Archie's class presentation for back-to-school night and thought I knew *mostly* what was going on. I did ask his teacher at the end about something she'd said about the first day of school that I didn't quite get. She said just bring him in the morning (which is all he's doing anyway). But then when we showed up, she didn't want him until the second day. So... I missed something there.
Linus was the last kid we took to his classroom and it was completely empty. No teacher, no kids, just a few bags of school supplies on some desks. And... we could not get anyone to tell us what was going on! Until, finally, we learned that Linus' teacher was sick and there would be no school for him. He and Archie walked back home with us, fortunately not too sad.
Apparently, a teacher has to be gone for 30 days before they can hire a substitute. (Ruby's English teacher got married the first day of school and will be gone for 15 days. The whole class goes to the library that period.)
When Linus did get to go to school the second day he was excited to sit by a super friendly kid he'd met before and hoped was in his class. But, it's not like Linus has trouble making friends. Woo heard some excited kid point at Linus and say, "That kid is in our class?!" as we were leaving.
Moses' teacher had him stand up and tell his class about Utah and his school (in English, she translated). It was a huge hit. His teacher showed pictures of our house and the school from google maps as he was talking, and the Portuguese kids thought they were so huge, someone asked Moses if he owned a Ferrari afterwards.
Moses was excited to learn cursive this year, but the Portuguese learn it in first grade, so he's behind there. Also, our kids know next to nothing about the metric system and lots of math problems want them to do things like add 10m to 15 dm to 5 km. Thank goodness the metric system is easy!
Herbie seems to be experiencing instant popularity. There are 18 kids that he has all his classes with and according to both Ruby and Herbie all the girls follow him around and the boys are always hanging out with him at breaks. He dribbled a soccer ball like a basketball at one point and there were audible expressions of awe. Predictions of him being the best basketball player in the school may be accurate.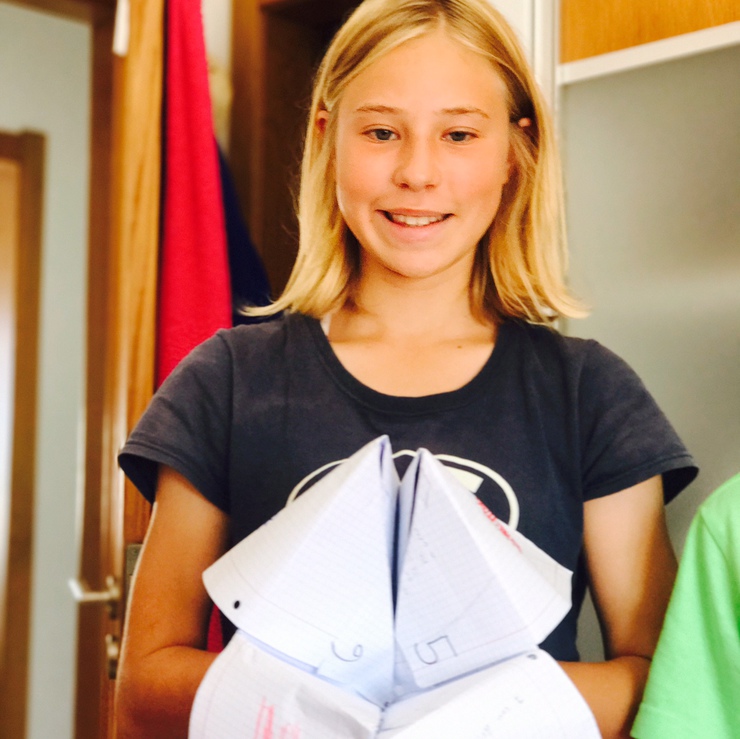 Which brings me to school supplies... Ideally, Woo and I would have 3 hours in the morning to ourselves, but so far it hasn't worked out that way. Where at home, school supplies would take me one outing to Walmart, here it takes several trips to mom-and-pop shops where we wait (literally) for hours, spend hundreds of euros on books and we're not even done yet! Unfortunately, exactly what each child needs is not exactly clear. Hopefully, we'll get everyone supplied this week.
Archie: Yay! I'm going to school!
Me: You're going to leave me all alone?
Archie: You won't be alone. You'll be with Dad.
Me: But what will we do?
Archie: You guys will work.
Or you can play with my toys in my room!
I'll go get them for you!
And... this picture above is part of our junk food dinner we had to celebrate a successful start to school. (Our first ever.) NO ONE is feeding our kids candy at school or church or anywhere else anymore; we finally feel we can indulge in that sort of thing occasionally ourselves!
Instead, people are giving us clothes and clothes and clothes. On Saturday, we visited an inactive, sang her a song and then her neighbor (sitting next to her on the porch), of all people, got up and brought out a box of clothes she'd been hanging on to for just the right family with kids.
Woo attempted to find the best plain potato chip (alleged traditional Portuguese food) through a blind taste test, but results were inconclusive.
And the rest of these pictures are either from Lourinhã, the dinosaur (obviously) capital of Portugal, or around town.