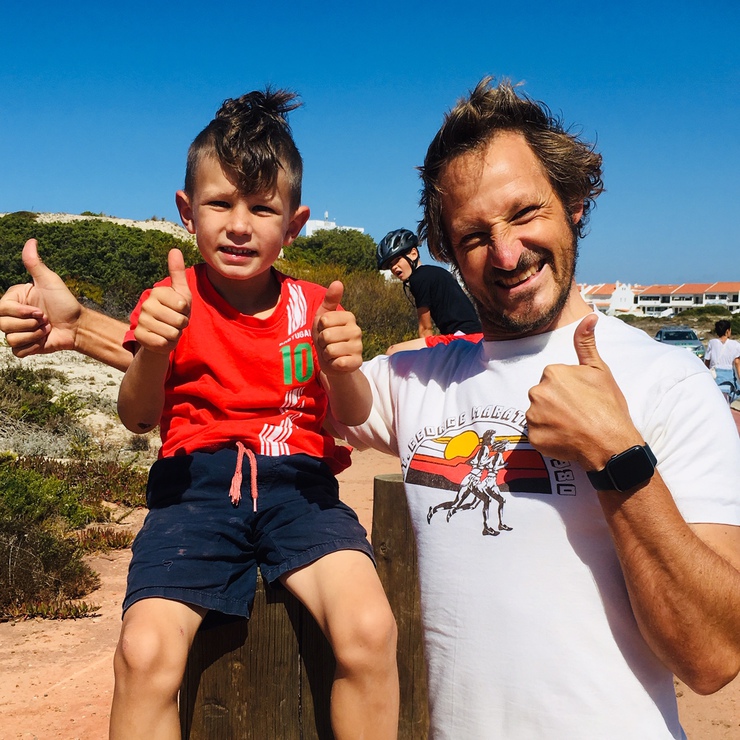 Last Sunday
Woo gave all the kids and me back-to-school blessings, since today will be a busy temple-dedication day.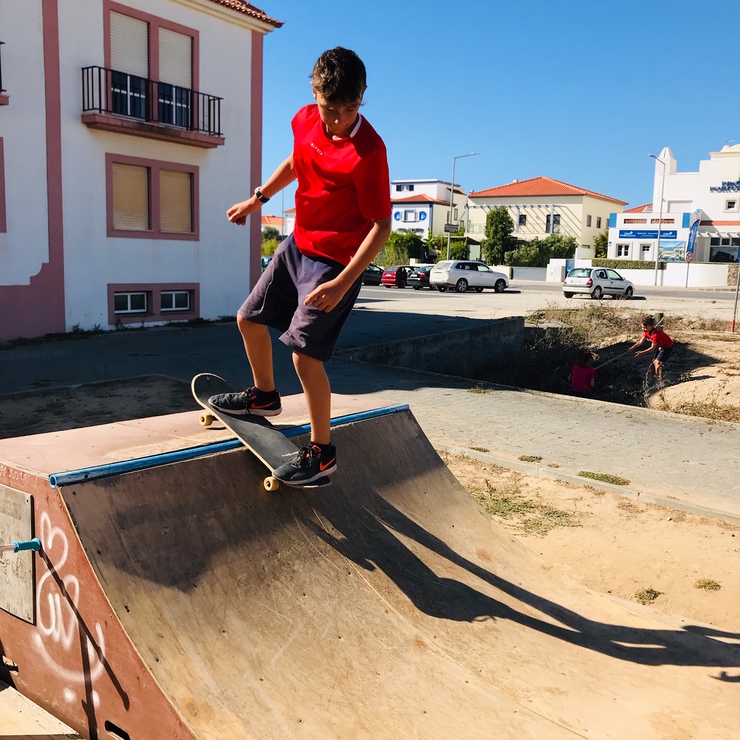 Monday
The official start of school for Portugal this year is the 10-13th of September. For our city (and maybe the whole country?) that really means a bunch of parent meetings on the 13th with the actual first school day on the 16th. I decided to do the summer schedule for the last times on Monday and Wednesday to shorten a long week of waiting.
We have not done the summer schedule of weeks (temple open house and trip to Utah), and the kids were excited to get back into it.
Linus enthusiastically wrote lists in French.
Moses eagerly got out his sketchbooks with the plan to strengthen his drawings of houses.
Ruby ran very strong during track club.
Herbie attempted homemade ice cream and I think he was happy with his effort.
It was a very pleasant day. I transcribed our back-to-school blessings for printing later.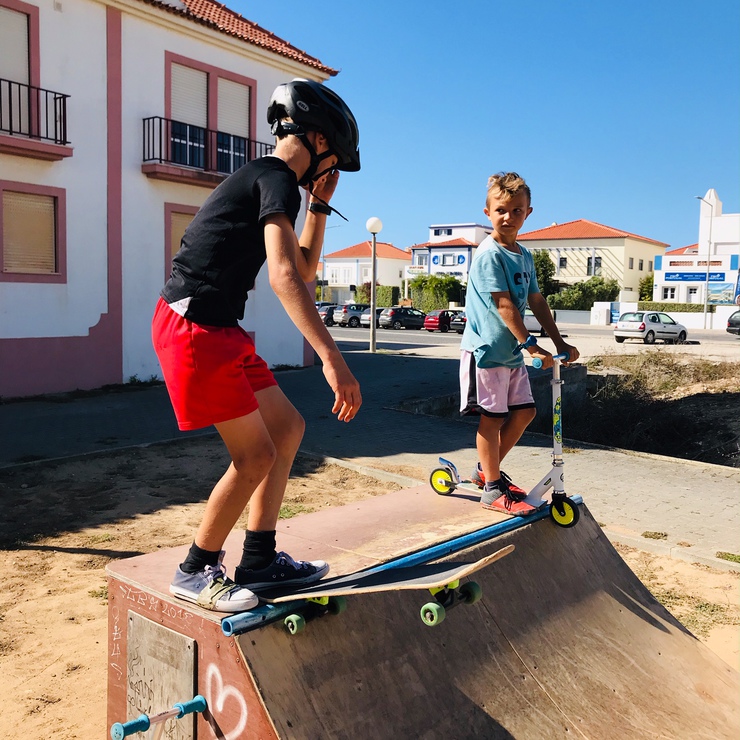 Tuesday
We had a failed movie watching attempt with the kids. Our selection of free movies is not large and so much of it is junk.
Woo suggested a bike ride instead.
Archie enjoys family bike rides now because I stay behind him and he no longer feels abandoned. Also, Woo makes it a point to break the ride up by stopping at all the exercise stations and letting Archie play.
The older boys were happy to stop at a skate ramp. Herbie learned a new skate trick by being humble and learning from Moses, even though he is his younger brother.
A bunch of school books I ordered arrived. Some we bought and some are free through vouchers from the school. We also have used books, either from the school or older kids. I organized all the books in piles by child in my room.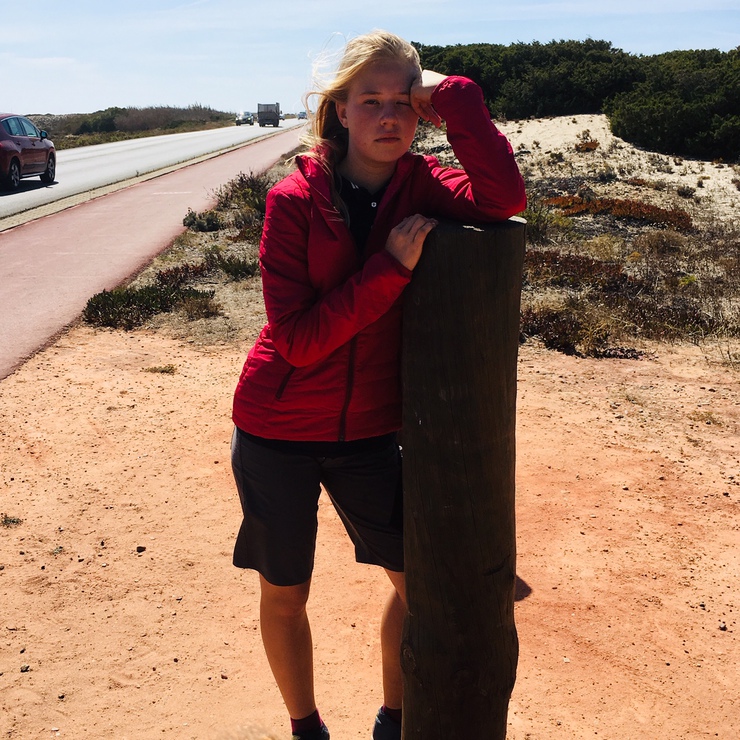 Wednesday
More summer schedule. The track club workout with all kids jogging in a line and the last kid sprinting to the front (repeated over and over again) was a big hit.
Penelope tripped and fell hard, but got up and ran well afterwards.
In the afternoon Herbie, Moses and Linus went to the skatepark while Ruby and I (and Archie and Penelope) delivered a picture Ruby had drawn of the Lisbon temple to our ministering sister.
Woo came home from a surf very cold. He thinks he was approaching hypothermia and the ocean has never warmed up this summer like summers past.
[edited]
Thursday
The kids played around the house. An entire lego pier with boats was built at one point. At another, an airport with all sorts of planes, helicopters and space shuttles.
The rest of the books came. I gave Ruby all of hers (they're all new) and she spent a lot of time reading them.
I divided the used books up and had Ruby, Herbie, Moses, Linus and Penelope each erase the pencil out of a pile. This is exhausting work and most of the kids complained about sore fingers. But not Penelope, she volunteered to help others and even though I gave her the smallest pile of books, she ended up erasing the most.
The kids and I took a quick shopping trip for known school supplies. I began to organize all those by child in my room also. Actually, just Linus, Penelope and Archie's things. I gave Herbie and Moses their books.
We stopped by the middle school and class schedules were finally posted! I took pictures, and Ruby, Herbie and Moses copied the schedules down (even though they'll get a printed copy on Monday)
[edited]
Friday
Linus, Penelope and Archie had parent meetings. For the first time, the school had a lot of the meeting all together, recognizing that some parents have more than one child and it's difficult to attend too many meetings at once.
This is my 3rd year of these and I understand almost everything, and also what the teachers want from me. I juggled two meetings upstairs, signed all the papers, and ran down to Woo's room to sign the rest.
My biggest concern was seeing the kids' schedules so that Woo and I could plan a time to go to the temple. It is not what I expected, but Woo and I figured out a way to do it.
Moses had a class meeting in the afternoon. Moses came with us into a very crowded, very warm room. The rest of the kids played on the soccer court.
Woo met with the missionaries.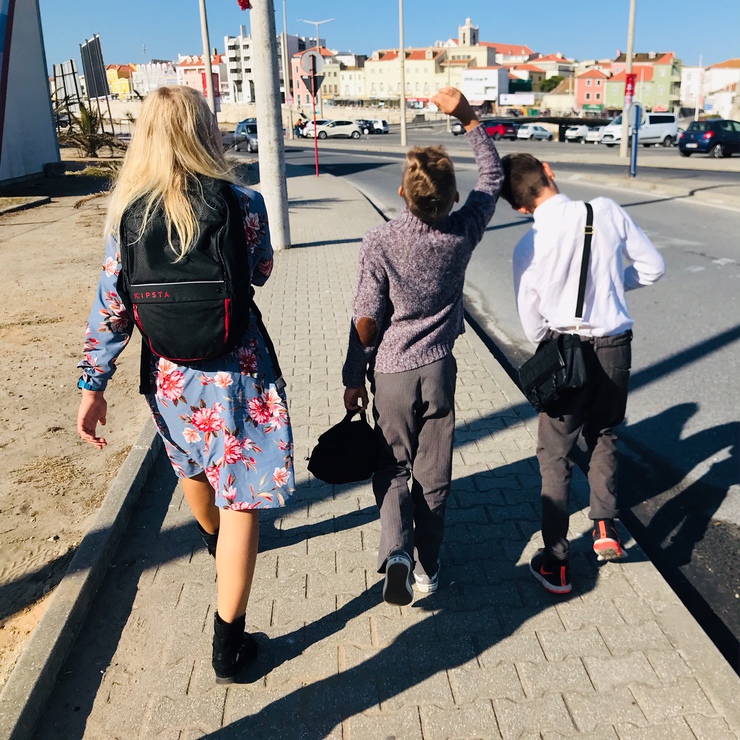 Saturday
We did our usual Saturday things.
With the younger kids school lists (that I got at the meetings), I was able to scour the house for specifics (size A4 folder with elastic closure... ). We have almost everything, but we all ran to the store for things we were still missing (2 tubes of liquid UHU glue... ).
Linus, Penelope and Archie are all organized, packed up and ready to go on Monday! Ruby, Herbie and Moses will have to wait for each class where each teacher will give them individual supply lists that they will write down by hand...
I overheard Herbie, Moses, Linus and Archie during their "air force" lego game... they all had wives and children and took time every morning to read their Book of Mormon individually.
I took a nap that felt like heaven. I was so cozy.
We all went to the church to watch the broadcast of the youth devotional with Elder Andersen. He and his wife gave talks in Portuguese. I was happy to understand almost everything, even the Teixeiras and Elder Moreira, who are Portuguese (but not the 2 youth speakers from Lisbon-- I only got general ideas from them :(
The camera scanned the audience which prominently caught two brothers in the middle of a scuffle with one elbowing the other. The next scan, one of the brothers had been removed. There were lots of phones out and whispering.
Elder Andersen had to ask for reverence several times, which was embarrassing. We ourselves were not at our best (Herbie and Moses had been separated almost at the beginning). I also had to work a bit more than I usually do to get into the right mood. I think part of the problem was excitement over the start of school, and also, I had failed to prepare the kids adequately for a spiritual experience. I had woken up from my nap with only time to have everyone change clothes and go.
Elder Andersen blessed us all to have the correct spirit for the dedication.
I started a fast that we would.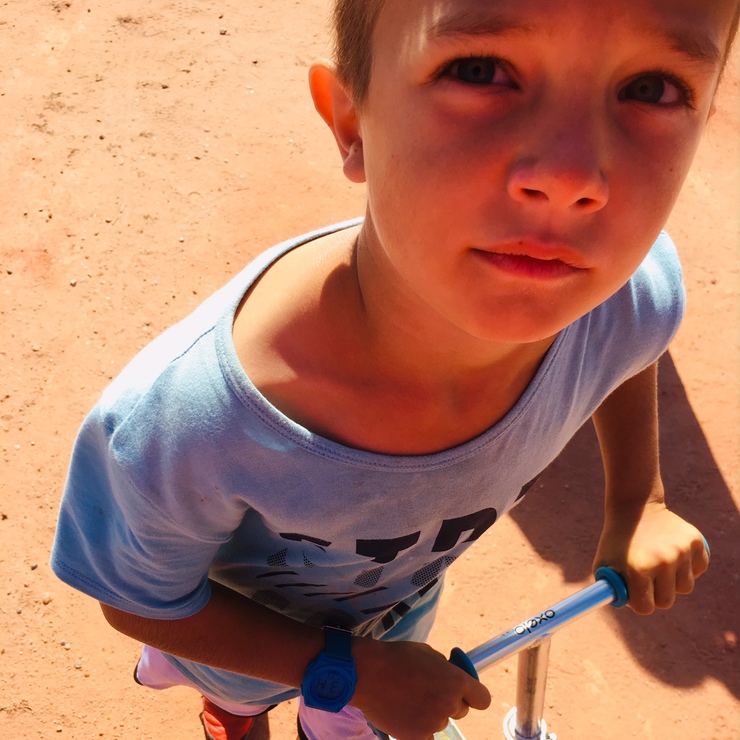 Sunday
Before scriptures, I talked to the kids about preparing ourselves to feel the Spirit and receive revelation, starting with our scripture study that morning.
Linus had already received revelation about what he needed to do the night before.
We read the Book of Mormon individually
We read 2 Corinthians 1-4 (that's all we finished in an hour) together with discussion after every 5 verses. The kids will read the rest (chapters 5-7) individually later in the day.
After breakfast, Ruby, Herbie and Woo left for the temple. They get to watch the dedication there.
I'm writing my email now because Moses, Linus, Penelope and I will watch a later session this afternoon at our chapel.
While I write Linus is doing family history; Moses is reading 2 Corinthians 5-7, Penelope is reading my old emails; Archie is playing the keyboard along with the tabernacle choir; and Woo, Ruby and Herbie are sitting in the temple waiting for their dedication session to start.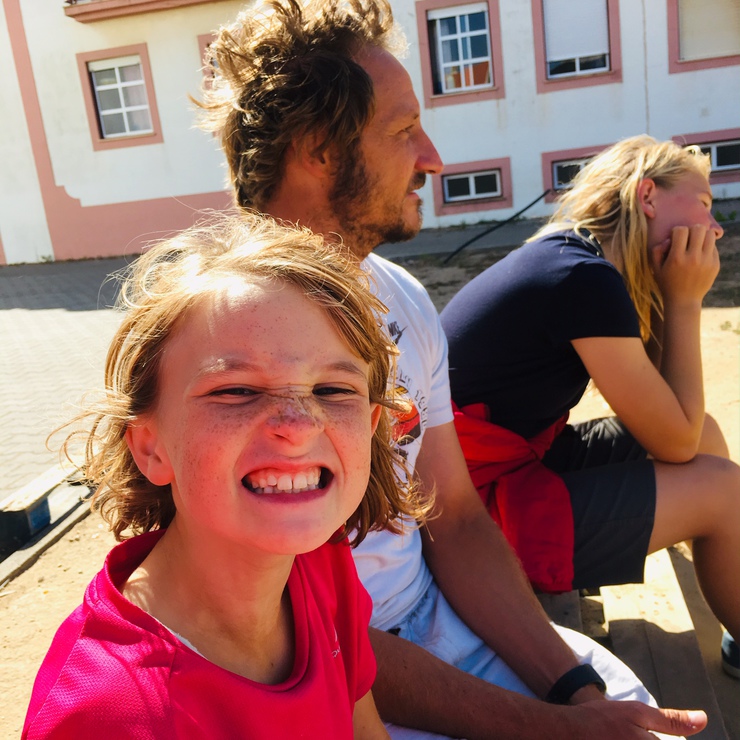 That's it! Hope your week was great!
Love,
Chelsey