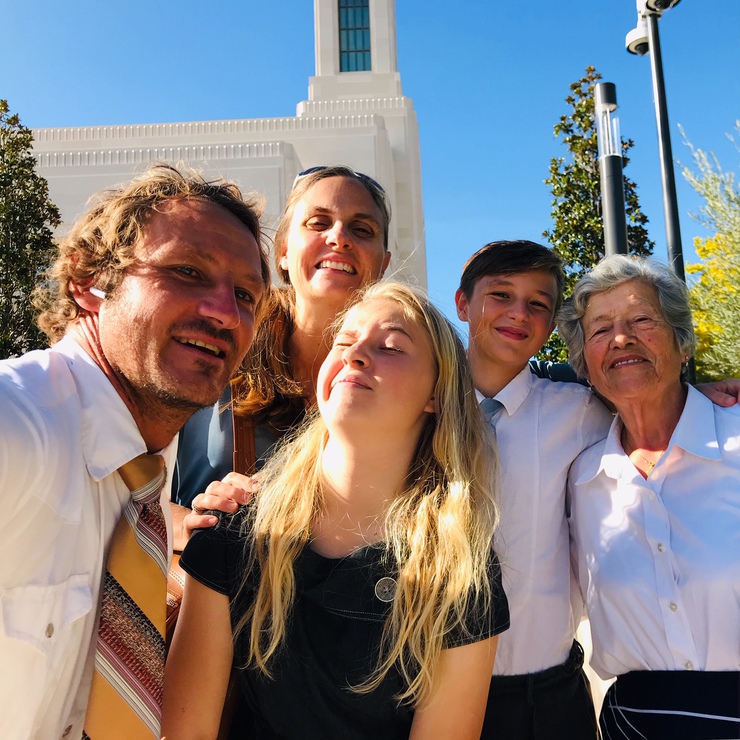 We made it to the temple this week. The Portuguese people inside, running their own beautiful temple were so, so happy. I loved everyone of them. When I first walked into the hall, it seemed there were more temple workers than people attending the session, and I think that was true. We did have a full session, even at an unusual time.
From what I remember of our first few weeks when the Ogden temple opened, I was expecting disorganization for a few weeks, but there was none of that. Everything was well run and even impressive in a couple of little organizational tweaks they had.
I recognized that these people had been sacrificing and attending the Spain Madrid temple for the past 20 years (and the Bern temple before that for some of the older ones), where they had not only performed ordinances, but helped officiate. These people knew exactly what they were doing.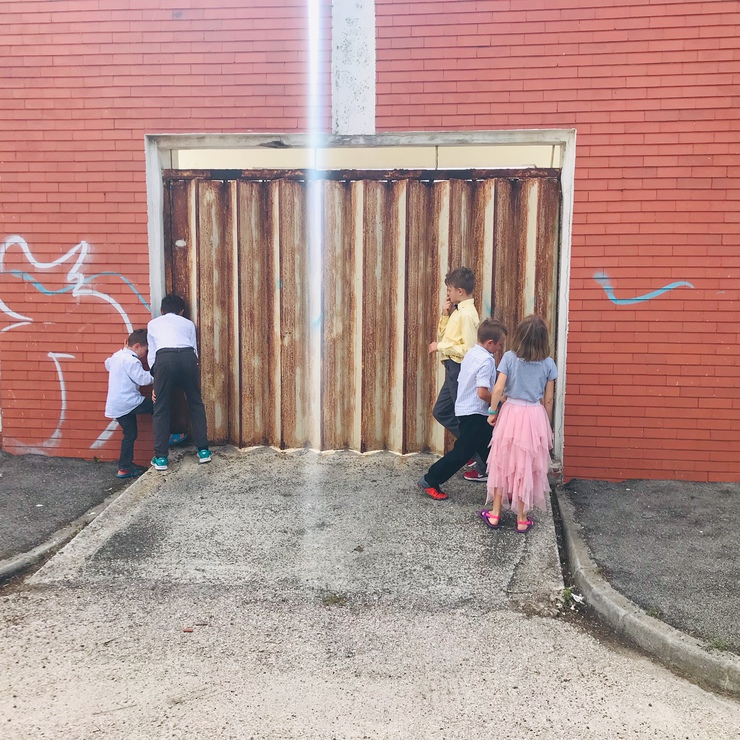 The only thing that was kind of a mess was the locker room, but I think that was mainly due to general excitement and greeting, hugging, and kissing everyone. In fact, when I first walked in, I forgot I was in Portugal and I expected the worker who approached me to help me find my locker, but no, she wanted a hug and some "beijinhos."
The baptismal font, on the other hand, was not crowded at our time. Also, they let Ruby and Herbie do all the names they brought. I'd only given them 65, thinking they wouldn't let them do them all and we would be coming the next week anyway. But it looks like we're going to be able to get plenty of baptisms done.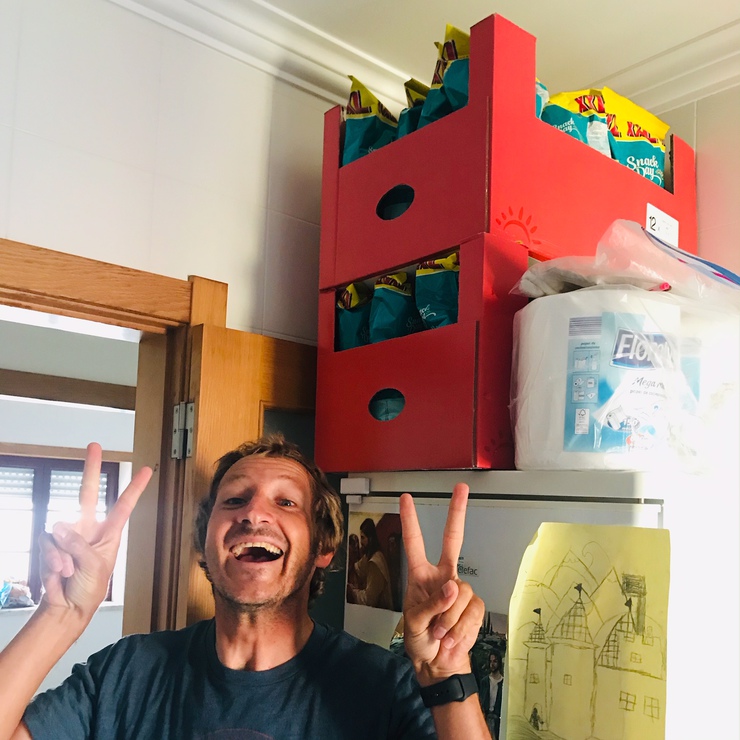 This week I was prompted to read about this time three years ago, where Woo and I finally figured out how to wrangle the kids so we could attend the temple together every week. Reading that and the months that followed, I recognized that it was a time when amazing blessings came into our lives, all of them, I'm sure, a result of our increased temple attendance.
One of the most visible was the revelation we received to move to Portugal and all the help we received to make it happen.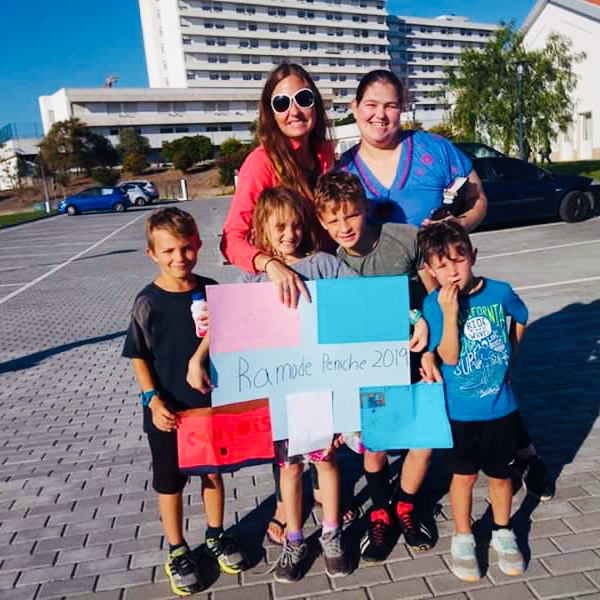 Anyway, I started to get excited about what might happen this time. I'm expecting 2-3 months for anything to really emerge, but some things came almost immediately. The kind of things that appear to be punches in the gut, rather than blessings.
Ruby's literally so, as she was up several times that night throwing up. Luckily, Ruby's at an age where there was no carpet or bedding to clean, but it was still not fun for her. She spent the next day home from school and either napped or stared at the ceiling.
Ruby hasn't been this sick for a long time. The last time I remember was our first Christmas in Utah (her kindergarten year). She made a bit of an effort for her birthday and Christmas, but she had such a sad, sad, sad face in all of those pictures.
Actually, I'm not sure it was a blessing she got sick... I'm just choosing to see it that way :).
[edited]
This week has been an adjusting-to-school week with a lot of arguing, shouting, sensitivity to almost everything, etc. But there were some good things.
I got Penelope into the dentist. She broke down crying last week because something she'd eaten hurt her tooth. She did have a cavity that the dentist drilled and filled without any x-rays or pain killer. It took 15 minutes and cost 45€. Woo (along with everyone else reading this?) questioned the quality of the work, but Penelope is no longer having pain and that's enough for me.
Penelope also made a cute treasure hunt for Linus and Archie that was a fun afternoon for them.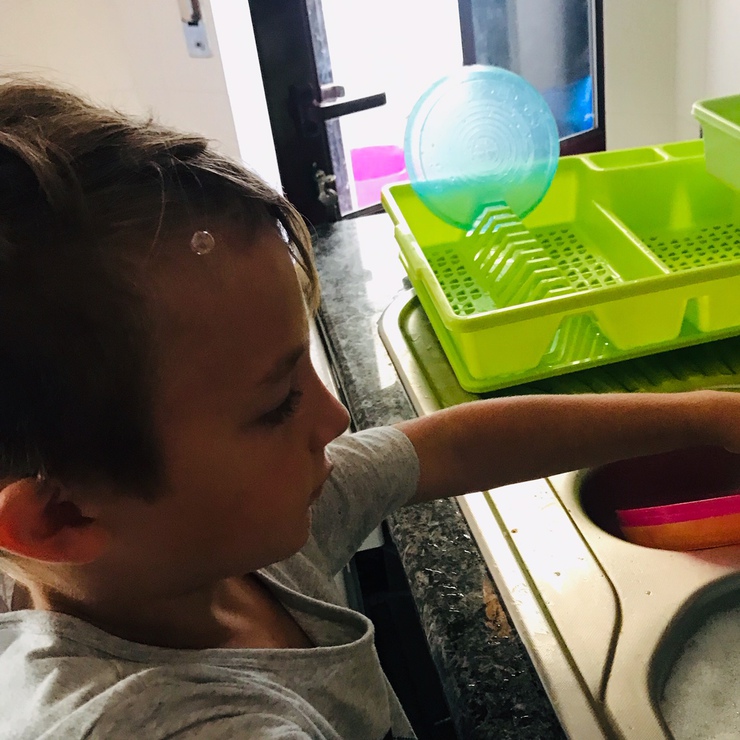 Linus's weaknesses at these times are anger and losing his temper, but he really, really wants the trading cards that we get at the grocery store (some promotional thing). He made a deal with Woo and has controlled his temper most days to earn them.
The cards also come with points that can be used as a discount on a stuffed animal the store is selling. Linus loves stuffed animals and also wanted one, but Woo told him no. Linus was not disappointed, but immediately came up with the idea of sharing the points with a friend of his who never has the points or the cards.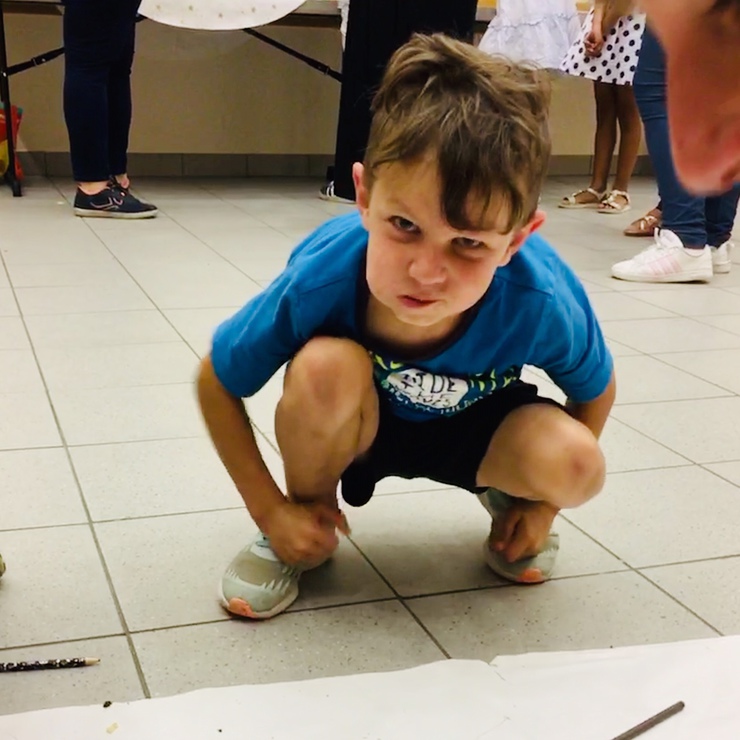 Archie is enjoying going back to school in the afternoon, where he often has PE and other more fun classes. Like the other kids when starting school, recess is by far his favorite part. He's excited to have an official time on the soccer court with the 1st graders and sometimes 2nd graders. He plays hard; his hair is always wet with sweat when I pick him up. Our kids are still the only sweat-ers on the playground.
Herbie started a new family history project this week. Woo found a mission journal of an ancestor on FamilySearch that he's been reading, and he asked Herbie to transcribe it to make it more accessible to others. Herbie has jumped right in, and surprisingly(?) really enjoys it.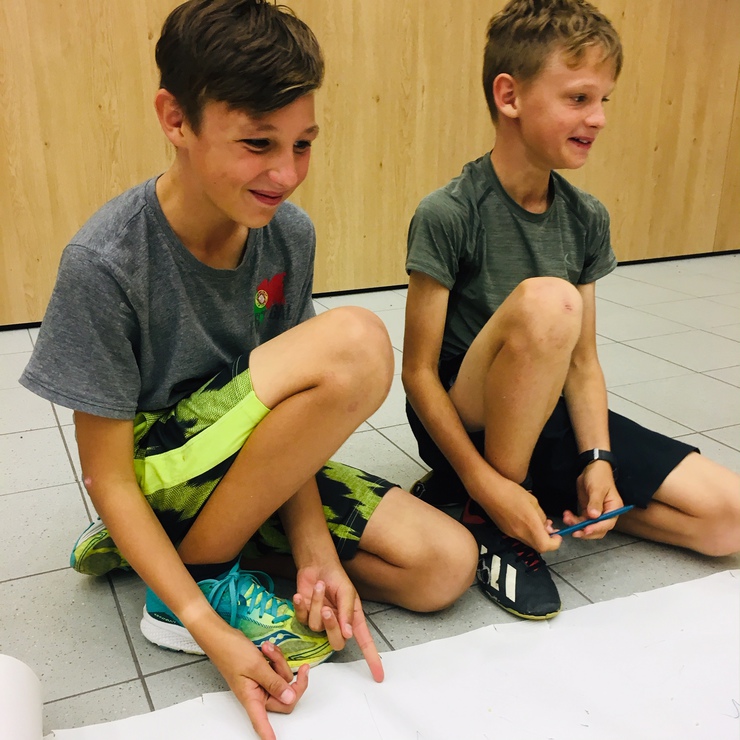 Moses and Herbie missed each other after class one day and Herbie came home without Moses. Herbie got out of class late and thought that Moses was already home, but he wasn't. Woo and Herbie set out on bikes to find Moses, which they did.
Moses was upset. He threw himself on his bed when he got home and started sobbing. I rubbed his skinny, skinny, heaving back, but he didn't want to talk about it. However after about a minute, he stopped bawling and seemed to be fine. He could talk and laugh about the whole thing with Herbie a few seconds later.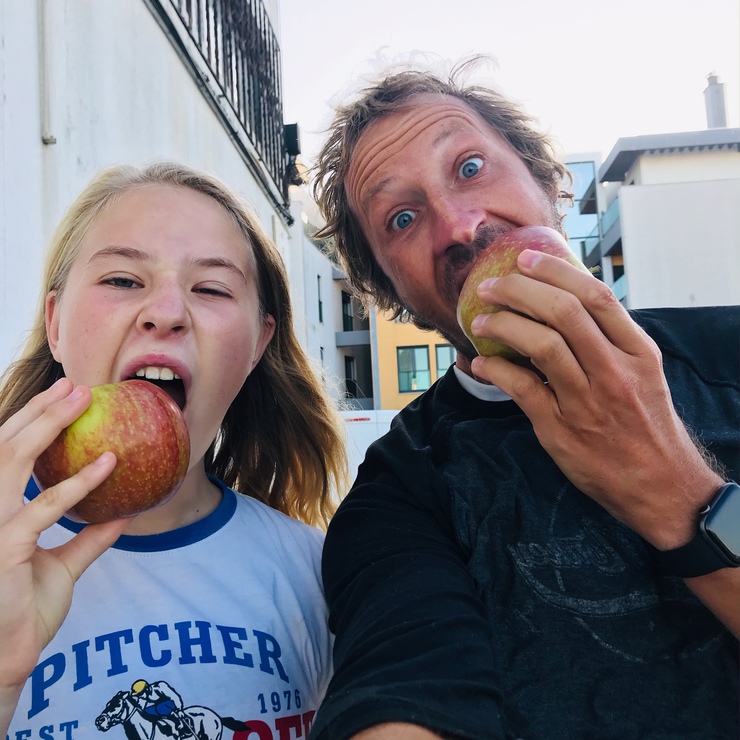 As a kid I never read Nancy Drew, the Hardy Boys, the Bobbsey Twins, Sweet Valley High, Babysitters Club, etc. What I read was the Three Investigators. Unfortunately they've gone out of print and are hard to find. But recently I found every book in a pdf online. I read the older kids one during their lunch break and they've enjoyed it. Moses, especially, gets all worried about time and safety constraints and whether the mystery will ever be solved.
Woo has had a disappointing surf week. He always comes home with his exhausted, I'm-about-to-die face, and from what he says, it sounds like that's exactly what's happened—lots of powerful garbage waves, and not a lot of fun.
[edited]
We also had a district primary activity; Woo went to a district training meeting; and we had a linger longer before half our branch returns to Italy for the winter.
Anyway, that's our week. Hope yours was great! I'm excited for conference next week.