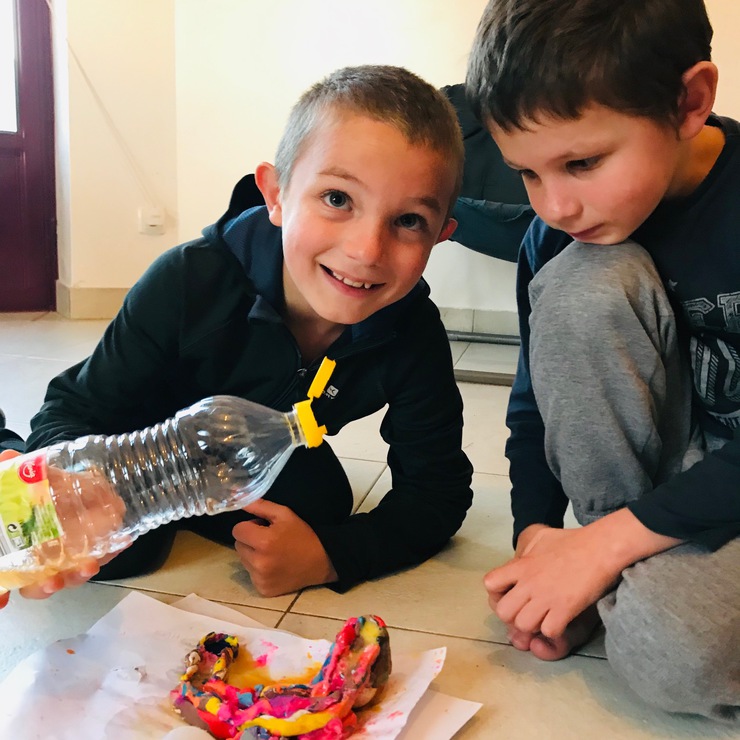 This was a week of firsts, mostly for Moses, but others too. It was Moses's first time to do baptisms in the temple and my first time to witness for baptisms. Unfortunately we completely forgot to get a picture. (Only 3 pictures this week... )
Probably because we were hurrying to get in on the way in and on the way out--Woo was too excited by the discovery that one of the temple presidency counselors and matron are parents of an elder who was his companion for a short time in the MTC.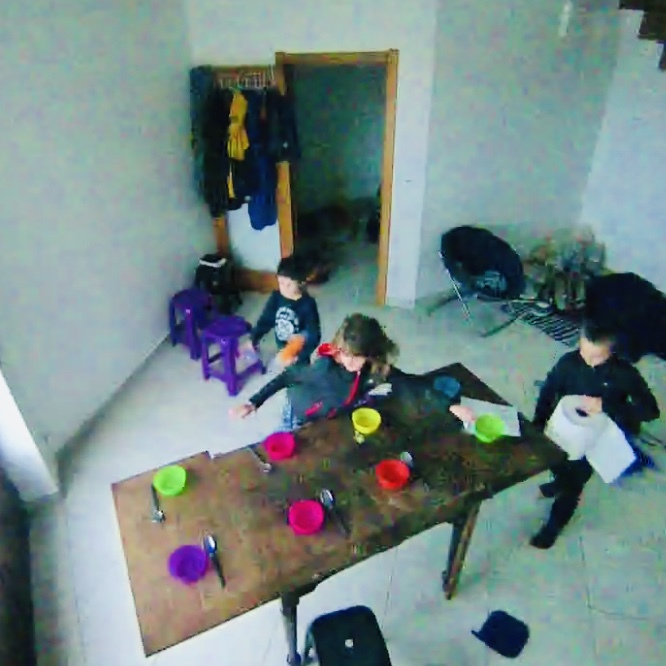 Woo has been in a lot of pain all week. We've decided that it's a pinched nerve. I drove both ways to the temple to save Woo's arm for baptisms, also whenever a temple worker would ask me if he was going to baptize the kids, I said, "I'm not sure. He has a lot of pain in his arm."
But Woo didn't tell any temple workers that. He baptized all three kids for many names without a complaint. I was pleased and proud to be married to a man who does the right thing even when it's painful (and didn't even think of trying to get out of it).
Archie started swim lessons for the first time (with his school class). Linus taught Archie the discreet locker room changing tricks he's learned from the 2 years he's had swim lessons in school. We packed his bag two days before. He felt very prepared in all ways, except for the fact that Archie can't swim. Archie has always been super cautious around water and rarely puts his head in.
Archie said a worried prayer about it the night before his first class, and fell right asleep where he says he had lots of dreams about how fun learning to swim would be. He woke up feeling much better and found that his fears were unfounded and he did have a lot of fun the first day.
Moses also passed the sacrament for the first time (and Herbie went early to prepare it). He was also very nervous and went into an empty classroom to pray. He felt better and was immediately asked to do something when he walked out, so the waiting/worrying period was cut short also.
He did a wonderful job, of course (although, with one mistake, according to Herbie).
The kids went back to school this week. To my surprise, no one was very excited about it. They wanted more time at home. Usually, the kids are so excited to get back to friends and school adventures. I'm the only one who ever thinks everyone home for an extended time is nice.
Even Woo said something he's never said before, "It's times like these where I think homeschool would be a nice thing."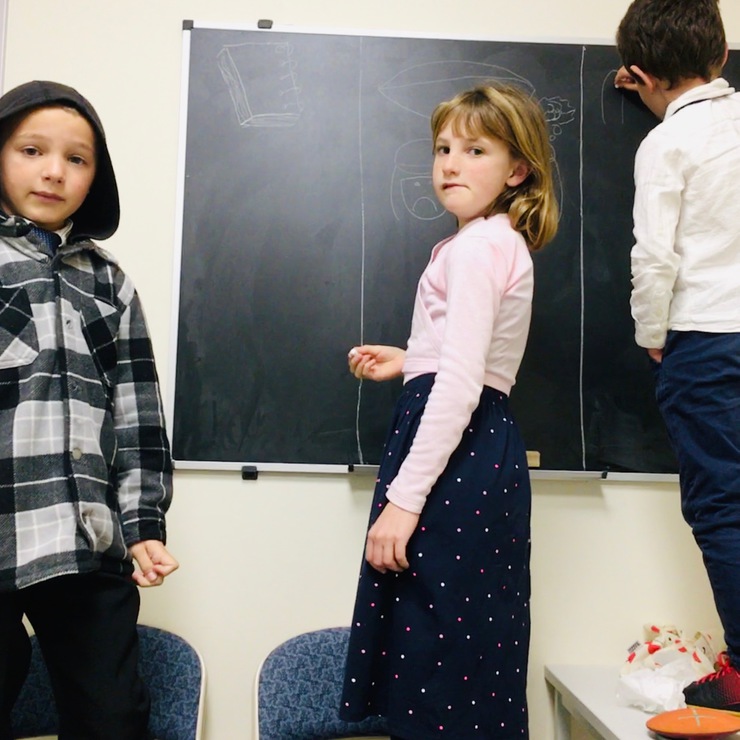 Ruby had a headache or something the day we came home from the temple. She complained about almost everything and was not happy about the dinner I had waiting for us. She came up with a brilliant plan of when she was a mother her kids would pick what they ate, and she'd never make anything they didn't like... she knew how to make good food... the rest of us were feeling good after our trip to the temple, and we just laughed.
She moved on to something else, but came back to food when she said, "Yeah, I was thinking about making some chili sandwiches--"
Chili sandwiches?! We all laughed hard at that, which effectively shut her up (and she was able to right herself from cranky once we got home). But now that I think about it, maybe chili sandwiches aren't so absurd. They do have things like sloppy joes and chili dogs. But I still think I'll let Ruby try it first.
Penelope also started swimming this week, but she had it last year already. She rides the bus over with Archie, but they're in separate classes there.
We finished
A Little Princess
this week and Penelope loved, loved, loved it! Linus also loved it ("What if someone came into my room and left new stuff? A bed! A chair!"), but of course it resonated with Penelope even more. She wishes she owned it and could read it over and over again. (I've been reading it off my phone, which she is not allowed to use.)
This is also the first time I've ever read
A Little Princess
. I've been turned off by the title my entire life, but it kept coming into my head when I was looking for a new book to read, and it was a delight for me too.
Secret Garden
is next, and I'm even open to
Little Lord Fauntleroy
if the kids are interested (something I never thought I'd say).
Linus had a field trip to Obidos that he was excited about. When they came back, they finally did their volcanoes!
I think that every year we do Come Follow Me is going to be a bit different. Last year, I was the only one familiar with the NT, so we spent all our CFM time in the scriptures and I led the discussion. This year, we already are reading the Book of Mormon at other times so we're reading the manual and Woo is leading the discussion. It's nice to get a break and to have all the kids familiar with what's going on.
I did a pretty sorry job on my talk today--my Portuguese is getting worse and worse. In fact, sitting in Linus's teacher meeting this week I thought, "I haven't heard any Portuguese in a loooooooong time!" even though I mostly knew what was going on (by some miracle). I couldn't understand Ruby's talk today; it sound too much like the Portuguese. And Linus said he couldn't understand my talk; my pronunciation was so bad :). Primary has been in English since the start of the year.
And that's our week. I hope yours was great!
Testimony Below:
Several years ago I recognized that I was not as patient with my family as I could be, especially when they were tired or I was tired.
I knew that reading the Book of Mormon every day gave me an extra portion of the Spirit to help me during the day, but I decided that patience was the quality that I was in dire need of. I began to pray for the Spirit to bless me with patience before I read the Book of Mormon. I did this every single time I read the Book of Mormon for a long time.
The effect was immediate. Soon I would only lose patience during trouble spots during the year, until now I am very, very rarely not patient.
Reading the Book of Mormon every day helps us access the grace of Jesus Christ. I know that the Book of Mormon is gift from our Heavenly Father to bless our families. In the name of Jesus Christ, amen.